From a 4-part series in The Record, Spring 2017
Culinary Masters
A combination of talent, grit, determination, and just plain hard work propelled these alumni to the top of their profession.
---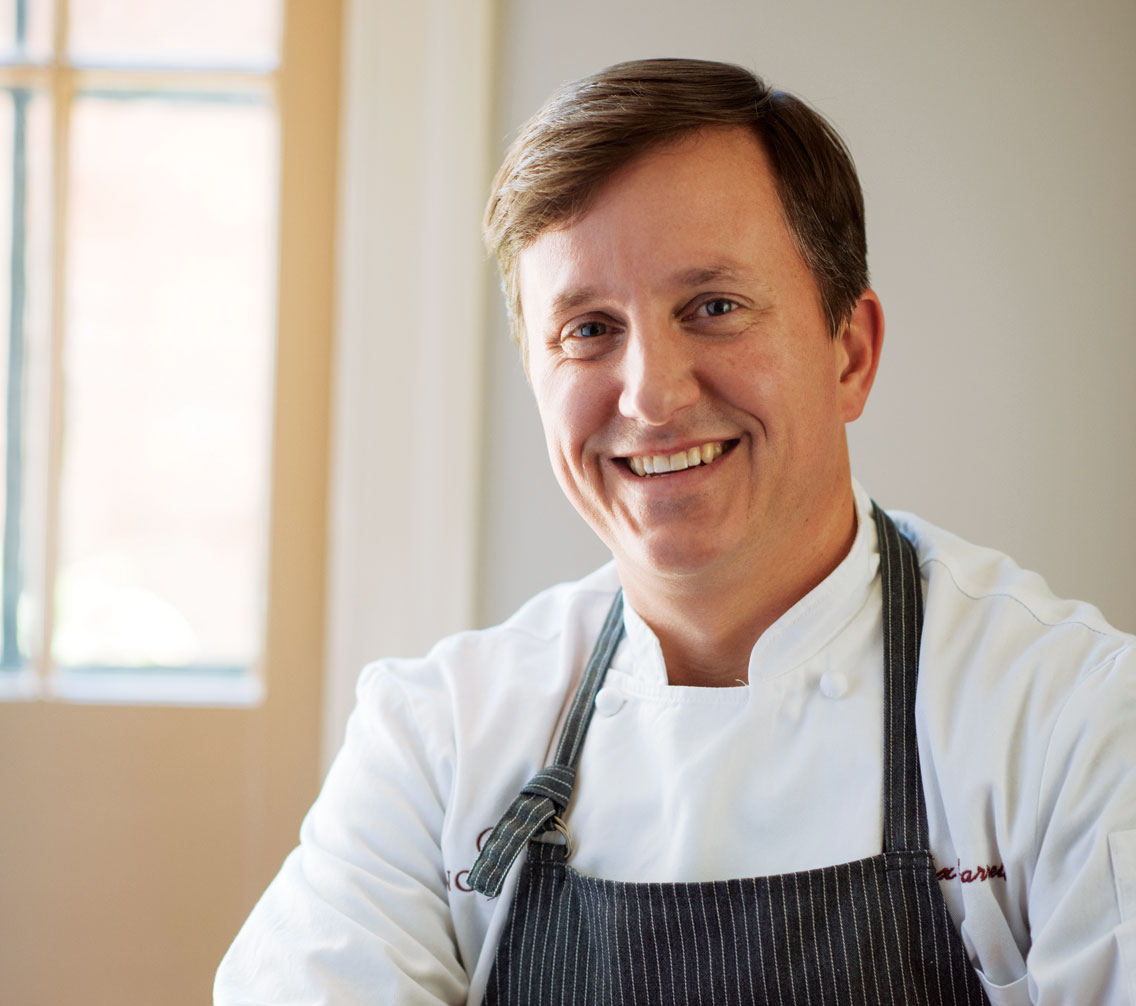 Restaurant: Angeline in the French Quarter, New Orleans
Signature Style: Fresh, refined Southern cuisine
Food Inspiration: "I'm inspired by my familial connections with food and the cuisine I grew up with in Southwestern Alabama." At Angeline, Harrell combines the South's cultural heritage with seasonal, locally-sourced foods and a Mediterranean style of preparation.
Rave Reviews: Recommended by the likes of Food & Wine magazine and the Food Network, Harrell's cooking has attracted national attention. According to Southern Living, Angeline is "like the Meryl Streep of neighborhood restaurants: timeless, yet modern and impossibly good in its role." And the food is so good that "Chef Alex Harrell might be a wizard or conjuring bayou magic."
Started His Career: Frying seafood at a summer job in Florida
Passionate About: Hospitality. "At the end of the day, my job as a chef and a restaurant owner is to make a connection with every single guest. I learned that sense of hospitality from my mother and my grandmother, and it was re-enforced at Hampden-Sydney."
Hampden-Sydney Memories: "General Sam Wilson played a huge role in my college experience because he was so accessible to students. He conducted himself as a true gentleman, commanding our respect and treating us with respect, too. And the guys I met my freshman year in third passage of Cushing are still my friends more than twenty years later."
Major: Biology. "I use my degree every single day, because science is one of the things that connects me so strongly to food and to cooking. My Hampden-Sydney education had so much depth-it gave me confidence, and it's part of who I am today."
Why H-SC? "I wanted a small college where I could really be a part of something, where I would have plenty of opportunities to get involved and have personalized, one-on-one experiences with my professors. When I visited Hampden-Sydney, I was sold. I loved the history, the tradition, the beauty of the campus, and the sense of community. Coupled with its academic reputation, H-SC was the total package."