From a 4-part series in The Record, Spring 2017
Culinary Masters
A combination of talent, grit, determination, and just plain hard work propelled these alumni to the top of their profession.
---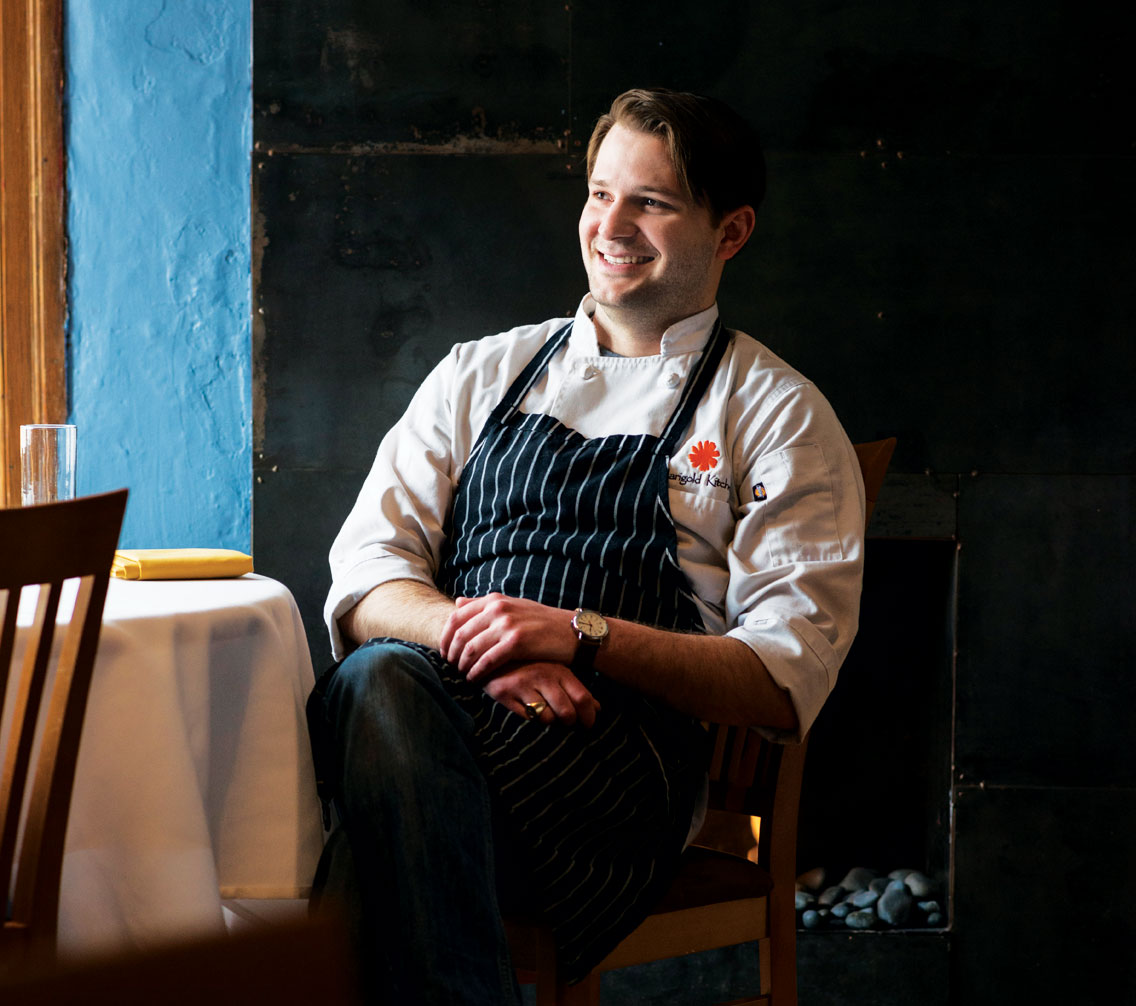 Restaurant: co-owner of Philadelphia's Marigold Kitchen; his second restaurant, TALK, will open in July
Signature Style: Modernist Cuisine. "It isn't just about the food items­-it's about presenting them in a way that people don't expect."
Dream Dish: Kochan created a "caviar" dish for the restaurant's tasting menu: individual agar spheres made of red wine, black pepper, and fruit puree were held together with glucose syrup to form individual "raspberries." The process proved too labor intensive, though, taking three chefs five hours each to prepare enough for an average night.
Rave Reviews: Philadelphia magazine calls Marigold Kitchen "one of the most modern and daring kitchens in the region," and Mainline Today says Kochan's "flawless, almost scientific techniques are executed with the utmost grace and elegance."
Passionate About: Learning. "I'm a total book nerd. I'm intrigued by how much I don't know."
Major: Economics. Working a cubicle job at an investment firm convinced Kochan to change careers; then, just a few years out of culinary school, he and a fellow chef had the opportunity to purchase Marigold Kitchen. "Owning the restaurant and making it profitable has really matched my economics and culinary degrees."
Hampden-Sydney Memories: "Dr. Kenneth Townsend is a walking, talking Google. I remember testing him with random questions: he would close his eyes, tilt his head back for about four seconds, then come up with the answer." Ever the businessman, Kochan started his first enterprise at H-SC: "I was known for taking the best notes, so I made and sold study guides for all of my econ classes."
Why H-SC? "In high school, Chris McMeekin '09 and I went to a huge college fair. I got so bored because it was the same thing at every table: the top three majors, the girl-guy ratio. We stopped at the Hampden-Sydney table and asked Kerr Ramsay '03, 'What are you selling?' He said, 'Not a thing.' We immediately sat down and asked a million questions. He was so upfront and honest-we were sold."