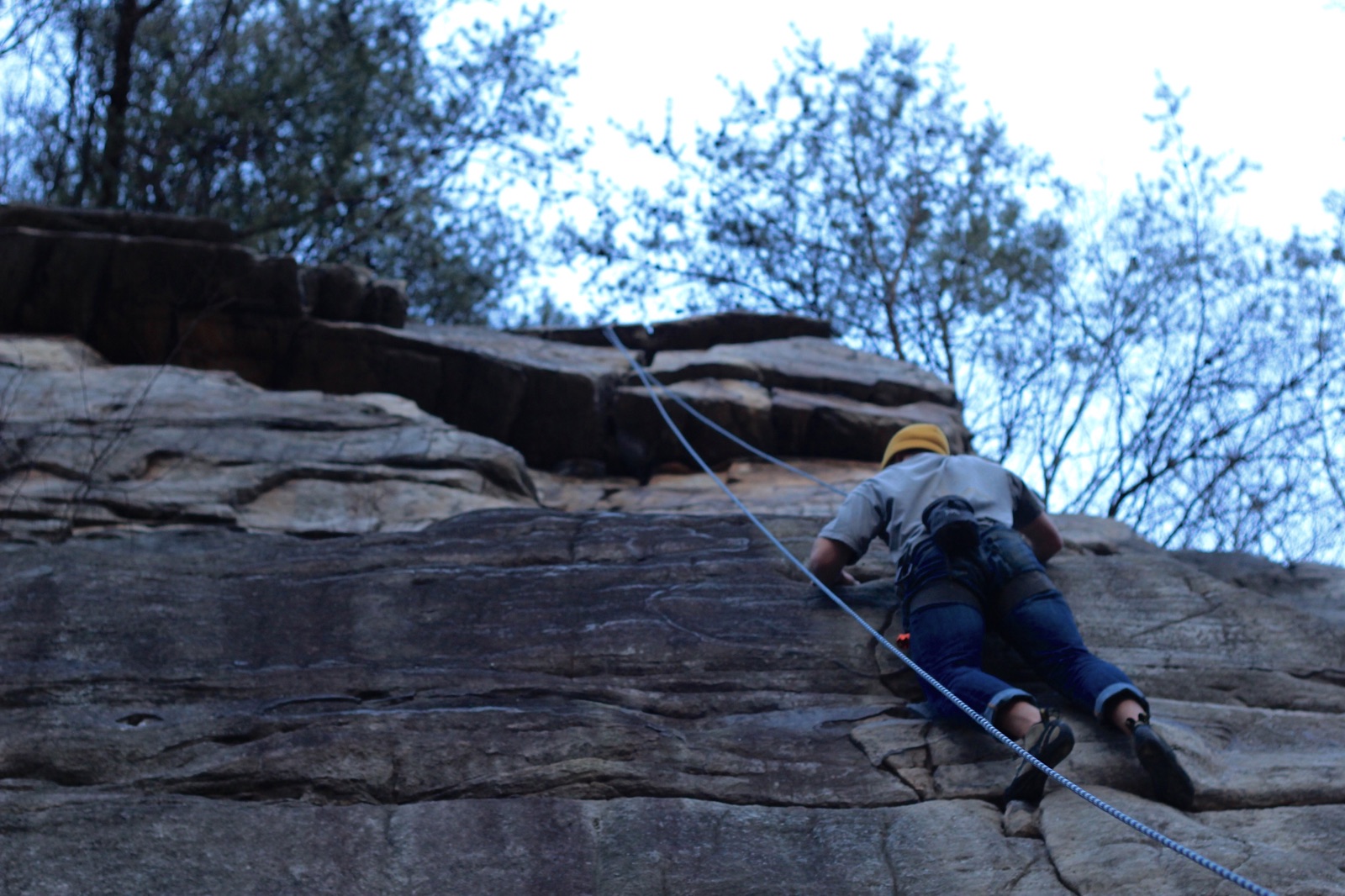 The Hampden-Sydney man likes to challenge himself. It is in his nature to seek opportunities to stretch his abilities, both mentally and physically. To push himself, Connor Eads '19, a philosophy and government major, went on a climbing adventure in West Virginia over Spring Break.

Connor and his friends wanted to go to West Virginia because it was some of the best climbing in the country, and it was only a six hour drive. Some of the routes they climbed were Rapscallion Blues, New River Gunks, and Angel's Arête. The frigid weather made the tips of their fingers go numb, and their hands were cut up from climbing the cracks. According to Connor, the hardest part of the trip, however, was climbing Angel's Arête. The route is the highest rated climb in the New River for its grade, and not only was it his new personal record for an outdoor climb, but it was an 80 foot climb that required endurance.
This trip was one of Connor's favorites because he was tested mentally and physically on the routes and he was able to hang out with his friends for five days in the West Virginia Wilderness. During the trip he got to meet other climbers and to hear about where they have traveled, which has only encouraged him to travel more. So where is next on his climbing bucket list? Connor says, after listening to the climber's stories, he would like to see Grand Teton National Park in Wyoming or Yosemite National Park in California.