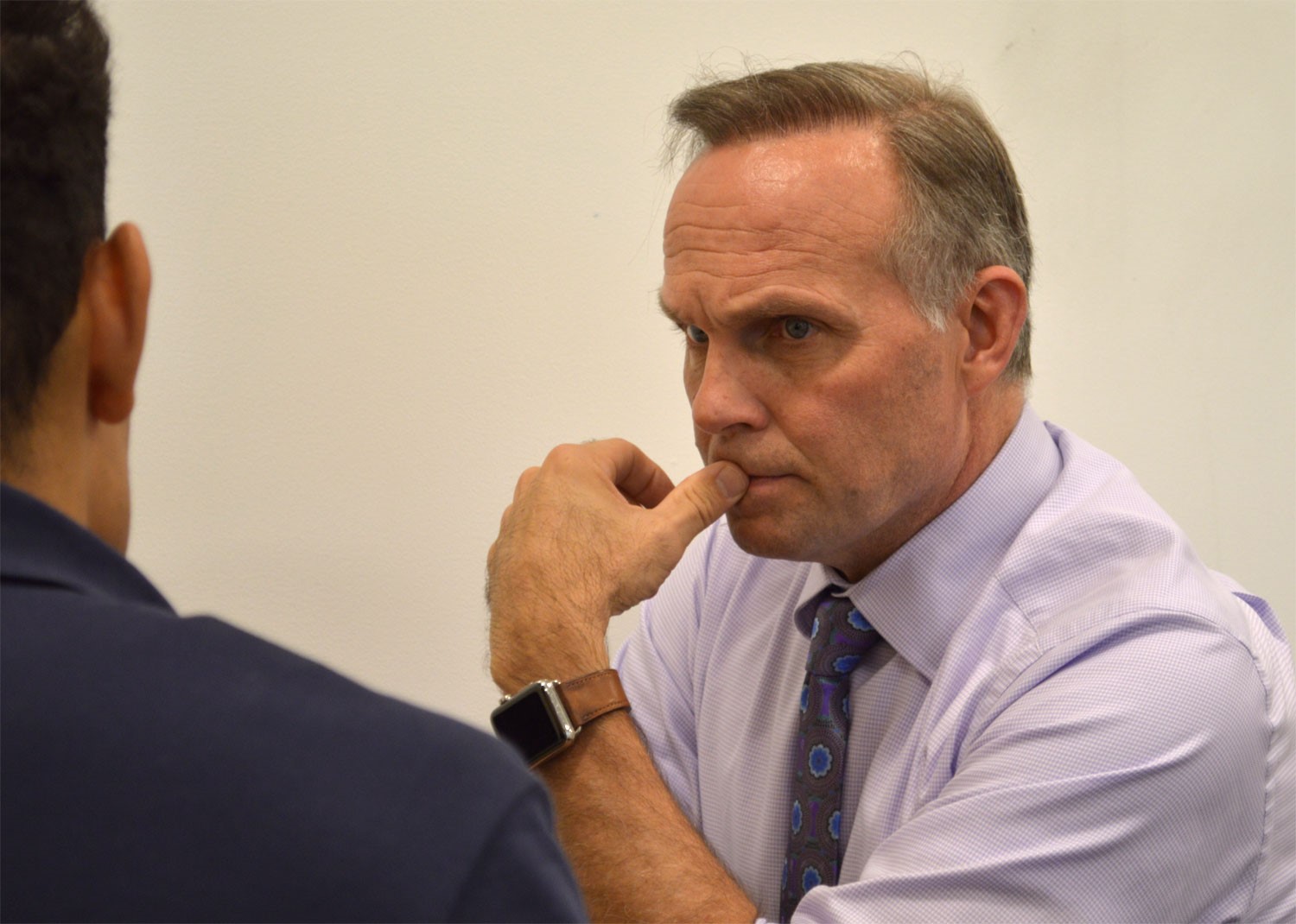 Students with the next big idea are getting ready to take the next big steps, thanks to the Flemming Center for Entrepreneurship and Innovation's new entrepreneur-in-residence program.
Daniel Morris is the executive director of REaKTOR Business Technology Innovation Center (formerly the Peninsula Technology Incubator), a division of the National Institute of Aerospace in Hampton, Virginia, and Hampden-Sydney College's inaugural entrepreneur-in-residence, working closely with students to take their business ideas from dream to reality.
"I work with them on developing a where-you-are-now to where-you-want-to-go plan," says Morris. "And I create the opportunity to lay out a path-a road map-between the two."
Morris' experience ranges from the commercialization of autonomous unmanned systems to real estate mortgage technology. He is well versed in business development, long-range strategic planning, product innovation, and legal and regulatory navigation.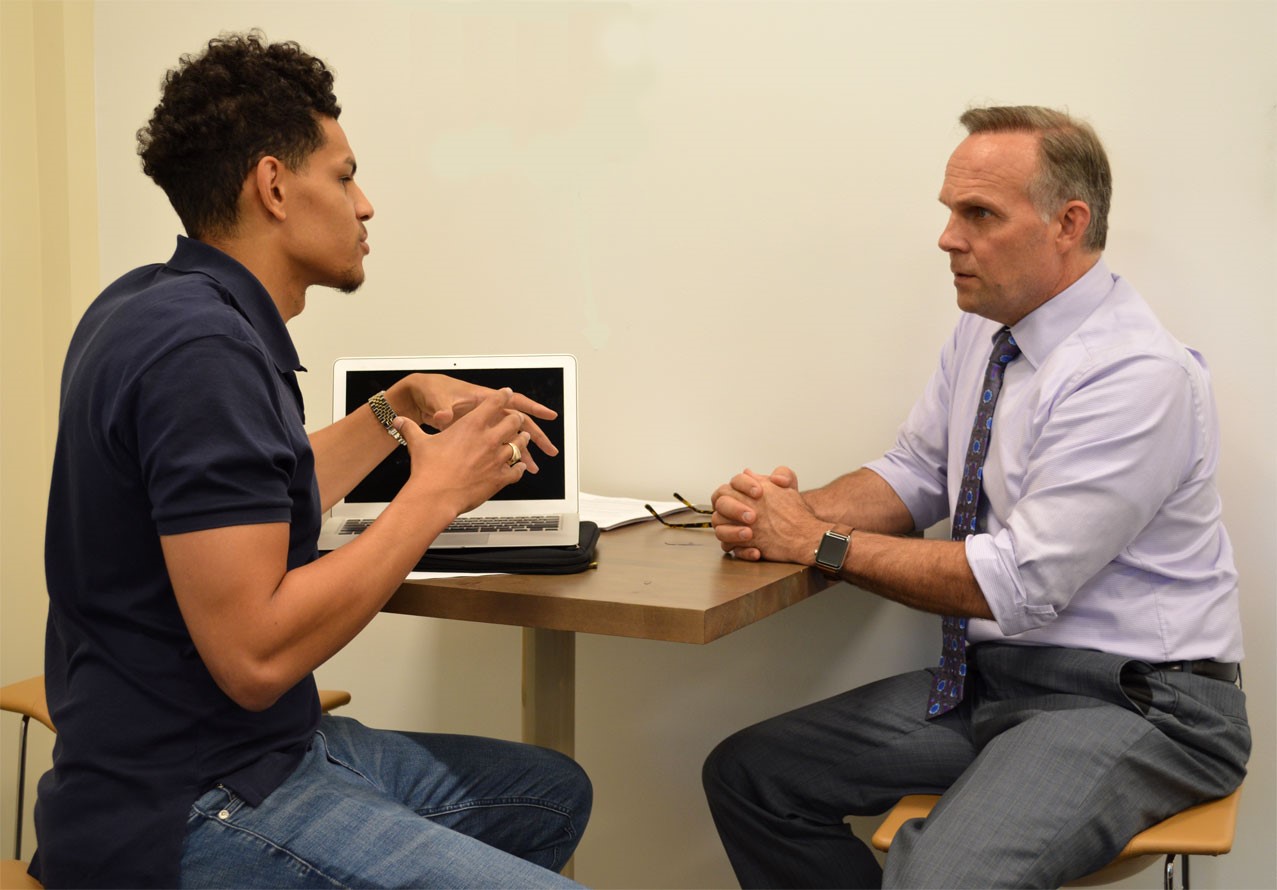 He says today's young entrepreneurs have unlimited resources and amazing opportunities, but they also face challenges. "Credibility is the number one challenge. Access to funds is another big one, as well as access to time and to people. The cool thing about this program is that it helps students find those pieces and make those connections. Once you make those connections, you have a real opportunity to take an idea and get it to the next level."
Through one-on-one meetings and group workshops, Morris will guide students through the process of finding their passion, understanding the benefits and challenges of their unique circumstances, connecting with industry mentors, and learning the art of pitching to potential investors.
Morris says the Flemming Center for Entrepreneurship and Innovation gives students experiential learning opportunities: "There is a distinction between teaching entrepreneurship and experiencing it. Professor Greg Dempster and everyone at the Flemming Center are going beyond just teaching it. They are getting students to experience it. By getting them to experience it for themselves, they get the excitement of what they can create. And getting people to believe in what you believe in and how you're going to make that happen is a lesson you can use all throughout your life."