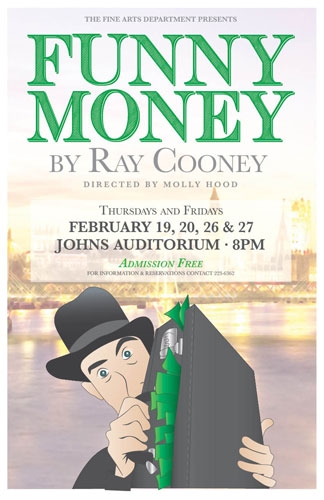 On Thursday, February 26, Hampden-Sydney College's Fine Arts Department will present Funny Money by Ray Cooney.

The play is directed by Molly Hood, Visiting Instructor of Theater. In regards to her involvement with the show, Hood says, "Directing at Hampden-Sydney has been an absolute pleasure. The students working on Funny Money have been wonderful to work with, and they have strong comedic instincts. I look forward to every rehearsal, and I can't wait to share the fine work of these students with the community."

Performances will run Thursday February 26, and Friday, February 27.

The program begins at 8:00 PM in John's Auditorium, and it is free and open to the public. For more information and reservations, please contact (434) 223-6362.
The originally scheduled first week of the play has been cancelled because of weather.