From a 4-part series in The Record, Spring 2017
Culinary Masters
A combination of talent, grit, determination, and just plain hard work propelled these alumni to the top of their profession.
---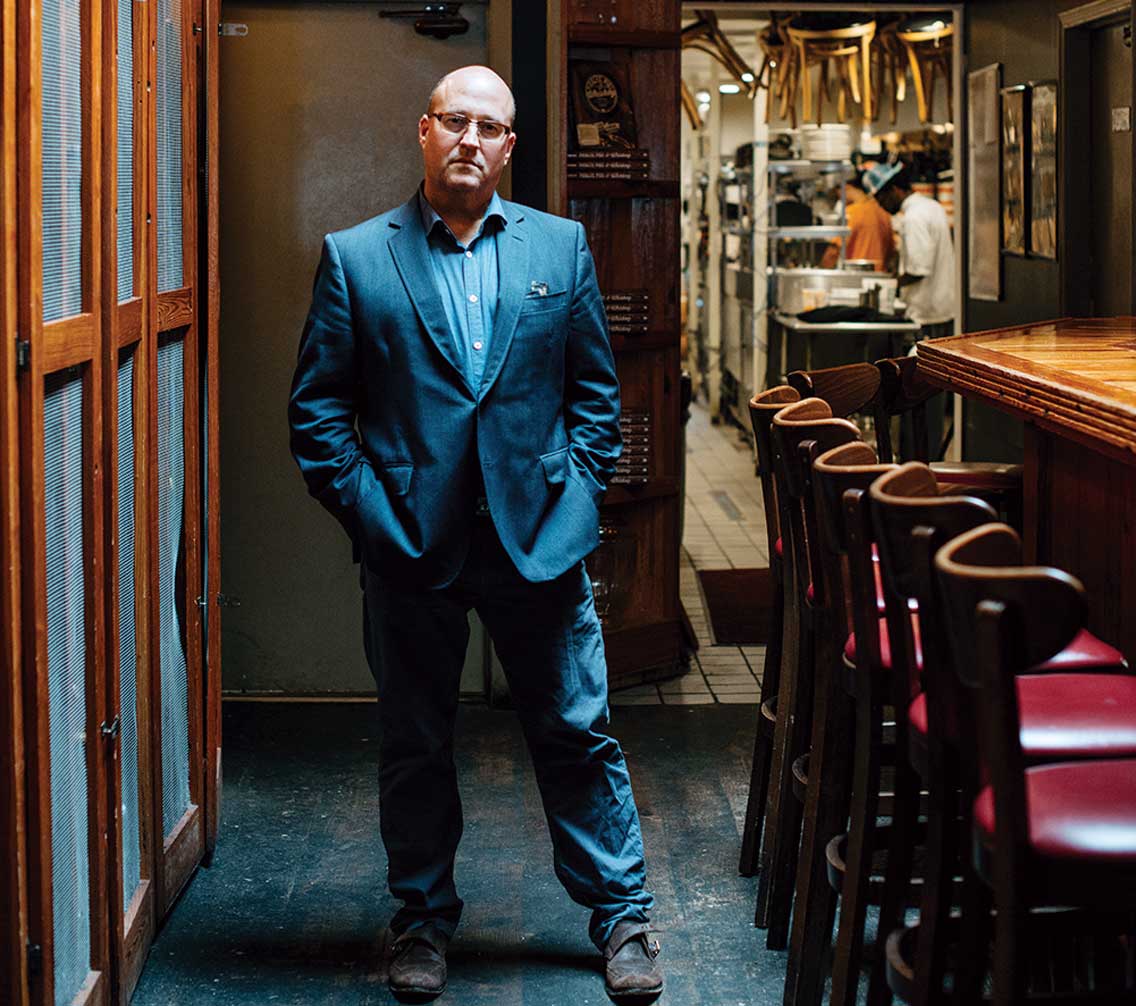 Restaurants: City Grocery and five other restaurants in Oxford, MS; Big Bad Breakfast in Birmingham, AL
Signature Dish: Too many to count, but his recipe for "Coca Cola Brined Fried Chicken" has been featured in both Esquire and the New York Times.
Signature Style: He was doing "farm to table" before farm to table was even a thing. "I despise the fact that it even has a name. This isn't a movement for us-it's what we've been doing our whole lives."
Rave Reviews: The James Beard Award winner for Best Chef in the South (the culinary world's equivalent to an Academy Award), Currence is "a gutsy cook in the vanguard of new Southern cuisine" according to the New York Times. It's not just his cooking that attracts attention; his two books have made "best of" lists in the Washington Post and L.A. Times, and he is a contributing editor at Garden & Gun.
Started His Career: As the cook on a tugboat in the Gulf of Mexico
Passionate About: Philanthropy. "My foundation, Move On Up Mississippi, funds educational initiatives for youth in the areas of health, well-being, nutrition, and physical activity."
Hampden-Sydney Memories: "My parents frequently drove up to campus from New Orleans with coolers full of food. They'd boil crawfish, cook étouffée, make jambalaya and gumbo and red beans and rice. All of my friends would descend on my house for the weekend, and I saw that their response to my parents and this food was absolute delight and joy."
Major: Political Science. "I chose to study what I enjoyed-political science, philosophy, Latin-and it taught me to ask questions and think critically. I would not be the person and businessman I am today without H-SC."
Why H-SC? "I wanted to play football with Coach Stokeley Fulton. I figured football would supply a little bit of discipline and fun, and if I was stuck in the woods with a bunch of guys, I'd have nothing to do but study. Turns out I couldn't have been more wrong!"