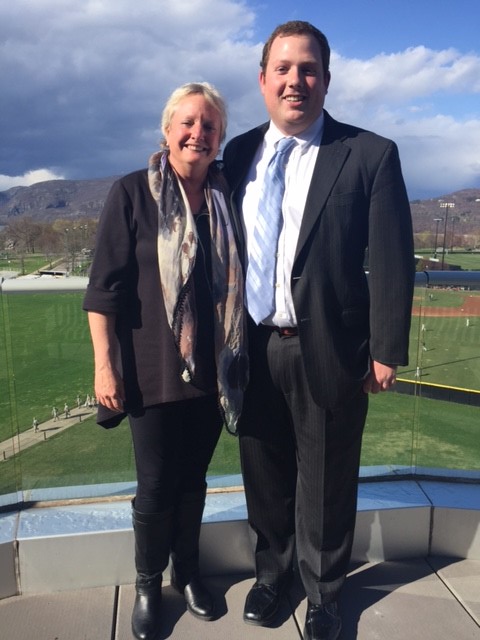 Unlike most of his fellow students, Holden McLemore '16 spent Greek Week at the McDonald Cadet Leadership Conference at West Point. The mission of the conference is "for top undergraduate student leaders from diverse backgrounds to participate in a team-based, experiential and analytical exercise that bolsters leadership skills, fosters critical thinking and collaboration, and develops potential strategies for addressing pressing global issues." This marks the fourth year that Hampden-Sydney College students have participated.

Each year, the conference presents a focus theme. This year's theme was "From Failure to Inspiration and Change". The format of the program started with a large lecture, followed by four small group discussions that dissected what they heard. Holden's group focused on adversity, which was evident when Mr. Don Yaeger, Former Associate Editor at Sports Illustrated, New York Times Best-Selling Author, and Business Leadership Coach, quoted Mike Krzyzewski, Head Coach of Duke Basketball. "You can botch a play, but you have to move on."
This conference was a unique and beneficial event. The students got to work side by side with experienced professionals such as Ms. Maria Contreras-Sweet, Administrator of the U.S. Small Business Administration and Ms. Elizabeth Birch, Former President of Human Rights Campaign and President & CEO Peris Birch Company. Holden's biggest takeaway was from Yaeger, who explained how important mentors are in life.
Holden expressed how thankful he was to Hampden-Sydney for allowing him the opportunity to go. He said he was "in awe of West Point, which is such a place of honor and has so much history." He hopes that Hampden-Sydney continues to participate and stayed involved with the conference.
Photo: Ms. Elizabeth Birch, Former President of Human Rights Campaign and President & CEO Peris Birch Company with Holden McLemore '16