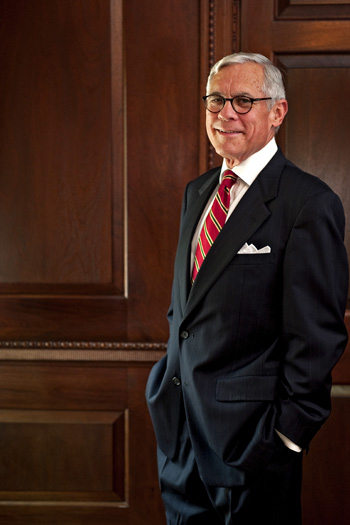 The VBA is Virginia's largest statewide voluntary professional organization, serving more than 5,500 lawyers and judges. They serve as the independent voice of the Virginia lawyer, advancing the highest ideals of the profession through advocacy and volunteer service.
"This is a particularly exciting year for the VBA leadership as we prepare to greatly enhance our member services with the 2017 relocation of our Richmond headquarters to the Bank of America Center on Main Street where we will unveil a new, innovative and state-of-the-art member business center called, VBA on Main," stated Mercer.
Mercer, who received his law degree from the University of Richmond School of Law, has been a VBA member since 1974. He has also assisted the law community as past president of Lawyers Helping Lawyers, a statewide volunteer group offering confidential, 24-hour assistance to attorneys experiencing alcohol or substance abuse.
In addition to his role with VBA and Lawyers Helping Lawyers, Mercer has consistently dedicated himself to his local community, exemplifying the Hampden-Sydney tradition of being a good man and a good citizen. He is a member for the Second Chance Offender Rehabilitation Effort for the United States District Court Eastern District of Virginia, Alexandria Division. He is also a past president and board member of The Campagna Center, which offers a range of programs that foster a dedication to learning among children, youth, and adults. In addition, Mercer is active with Rebuilding Together Alexandria, which improves the safety and health of low-income homeowners.
A leading authority on the practice of community association law, Mercer has received national recognition through his industry leadership with the Community Associations Institute (CAI), the Washington Chapter of CAI and CAI's College of Community Associations Lawyers.