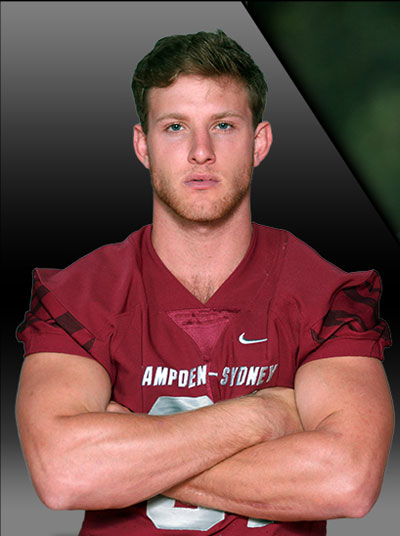 Riggs' dad played football at the University of Richmond, and his mom played tennis at Regis (Colo.) University. So it's not surprising that he, too, has played sports for as long as he can remember.
"They always pushed me and kept me active," says Riggs. "My mom was running marathons when I was growing up, so I would go out and run a couple of miles with her, which led to me running cross country in high school. Then, my dad--being a star football player in college--has always motivated me because I had big shoes to fill. I was always trying to be like him because he was my role model."
Riggs is one of four captains for Hampden-Sydney football's 2019 Tigers, voted into the leadership role his junior year by his teammates. "I'm a very vocal person," he explains. "I'm a firm believer in a positive attitude being contagious. I just try to keep everybody's spirits up no matter how the game is going. Just keep fighting, keep pushing, and don't quit," he says.
As a youngster, Riggs first fell in love with baseball. In fact, it was his time playing for a travel team that initially led him to the Hill. "The first time I came to H-SC for a showcase baseball event, I remember telling my dad, 'I don't think I need to visit anywhere else,'" Riggs recalls. "It just felt like home. The beautiful campus, the close-knit relationships students have with professors­—Hampden-Sydney was just the right fit for me."
Riggs attended Hargrave Military Academy in Chatham for his final three years of high school, and at the time, thought that baseball would be his 'ticket' to college. But during his senior year, he realized that he wanted to follow in his father's footsteps and play football.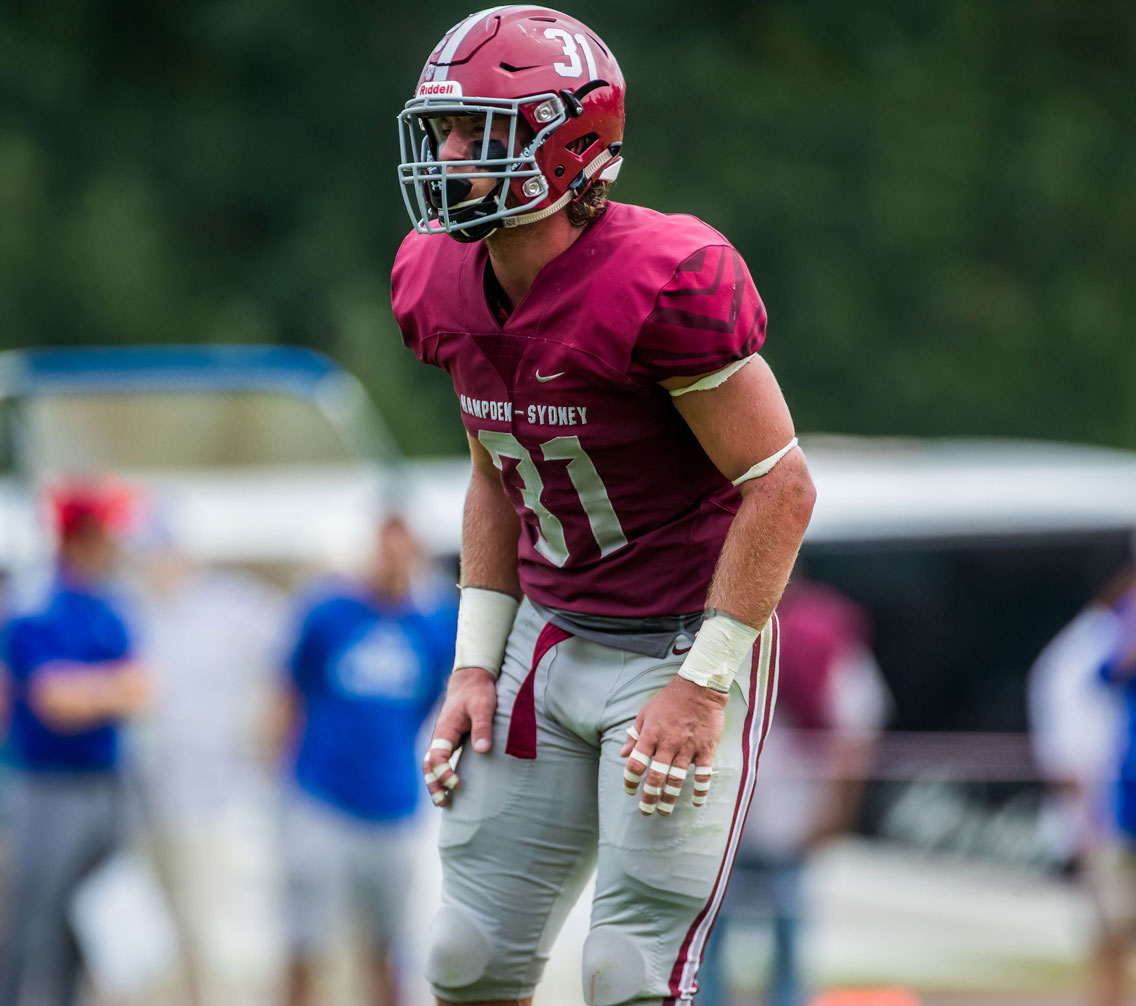 One of his most memorable Hampden-Sydney football games was against Christopher Newport this fall when the Tigers won in overtime. "I remember scoring the touchdown, and when I looked over, my dad was standing there watching me," he says. "That was a really cool experience for him. I'd say that was probably one of my favorite sports moments."
A biology major with a minor in economics, Riggs plans to become a doctor of physical therapy and is interested in graduate programs at VCU and Elon University. "My dad has always told me that you can never learn too much about the business side of things," explains Riggs. "So, that's why I take the economics courses."
Riggs is thankful to be a part of the Hampden-Sydney Tiger family. "The people here, the guys I go to school with...it's just a brotherhood second-to-none," he says. "It's one giant family. I've had the help of professors and coaches that have been there for me. I've created a bond with the guys that go to school with me. I've made my best friends, my brothers forever, and I'm just really thankful for it."
As he looks toward his final season at Hampden-Sydney, Riggs adds, "I'm excited to see what else this beautiful place can do for me."