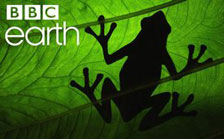 A retired professor's research on tiny millipedes is getting some big exposure thanks to the BBC. Dr. William "Bill" Shear, retired Trinkle Professor of Biology, has been studying millipedes for decades, often collaborating with colleagues at colleges and universities around the country. BBC Earth picked up on Shear's study millipedes' use of chemicals for self defense, which was published in the journal Biological Systematics and Ecology. His research was then featured in BBC Earth's article "Millipedes Use Chemical Weapons."
In 2014, Shear and Dr. Alex Werth, Venable Professor of Biology, collaborated on the article "The Evolutionary Truth About Living Fossils," which was the cover story for American Scientist magazine.
Dr. Shear earned his Ph.D. from Harvard University. He retired in May 2015 after teaching for 40 years at Hampden-Sydney but remains busy with research. Shear is working with professors at Auburn and Virginia Tech on a grant from the National Science Foundation to create a phylogenetic tree for the entire group of millipedes using a new technique looking directly at DNA. He tells The Record, "It's something I never would have anticipated 50 years ago."