Study Abroad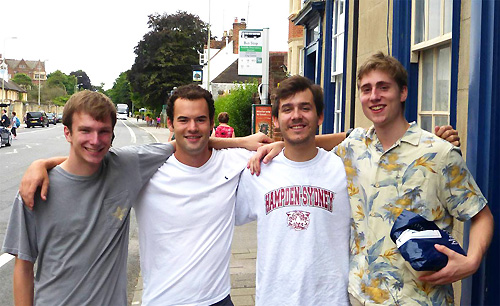 Chad Pisano '19, Andrew Madison '17, Samuel Hatcher '17, and Jack Weaver '19 spent six weeks at St. Anne's College, Oxford, studying the history and literature of the Tudor and Stuart periods.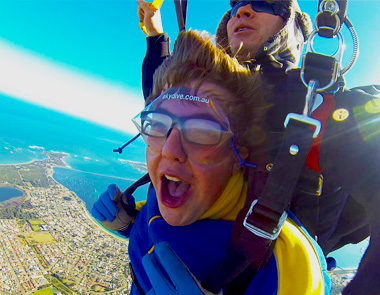 Ryan Kluk '17 took two marine biology courses at Murdoch University in Perth, Western Australia. While there, he swam with manta rays and a whale shark, went skydiving, and learned a great deal about Australian culture and biodiversity.
Internships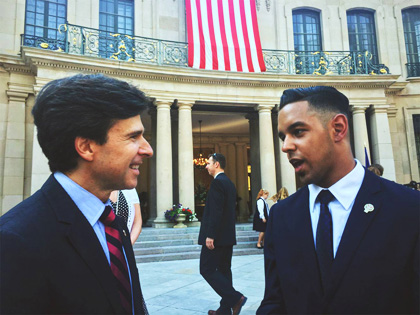 Tyler Langhorn '17 worked this summer at the Fulbright Commission in Prague. He spoke with Andrew Shapiro, the U.S. Ambassador to the Czech Republic, at the Ambassador's residence during an early 4th of July celebration.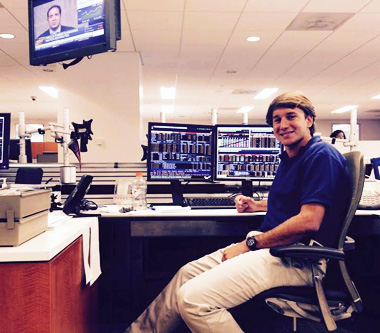 Theo Koulianos '17 was a capital markets intern with the Federal Home Loan Banks Office of Finance. Each day he collected and manipulated large amounts of data to assist others working around him. Theo had the additional benefit of working at the trading desk alongside Jonathan Hartley '97, who made this opportunity possible.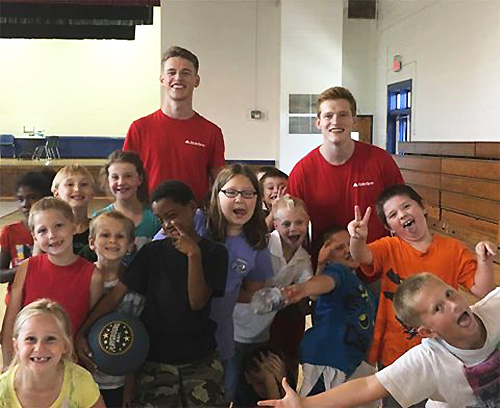 Senior Zach Miksovic's internship at Hunter Wyant State Farm in Charlottesville involved much more than learning about the insurance industry. Zach (in the back left) also represented the agency by volunteering with its financial literacy program at the Southwood Boys and Girls Club.
Mission Trips/Volunteering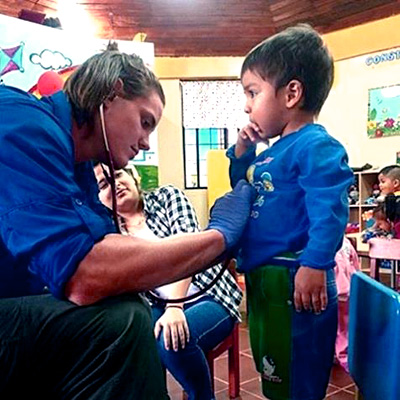 6'8" Junior basketball player Nick Chase conducted a health check on a tiny patient during a medical mission trip to Ecuador. Following this trip, he went on a similar trip to Bolivia.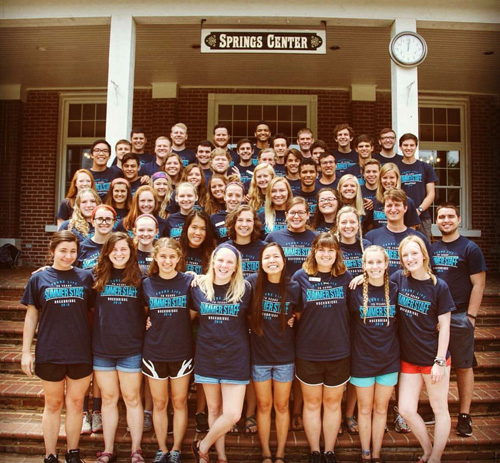 John Burns Earle IV '19 of Harrisonburg spent a month working at Young Life camp in Rockbridge County. He said, "I gave up my phone for a month for kids to grow closer to Christ with Young Life!"
Research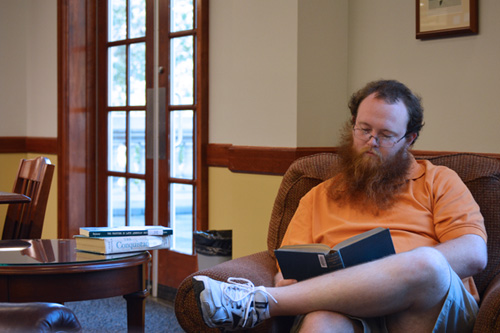 Alex Abbott '16 worked alongside Dr. Ken Lehman of the History Department for an Honors Summer Research Project. He studied the city of Antofagasta, Chile, a desert city that was at the forefront of globalization in the late 19th century. By studying the area's history and the effects that nitrates, copper, and a railroad had on the city, he was able to develop a coherent narrative about the role of the city in global development.
Alex was one of 20+ students who conducted research on and off campus.
Serving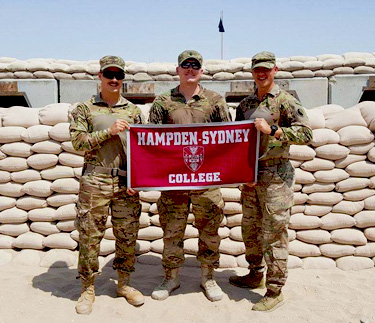 Virginia National Guard soldiers SPC Robert George '18, SPC Zach Matthews '15, and SPC Matthew Molesky '18 went on active duty together in Qatar. SPCs George and Molesky took leave from their studies until they return to the U.S. next year. They will return to Hampden-Sydney next fall and graduate in 2018.
If you have a story about your summer experience that you would like to share with Hampden-Sydney, let us know!