From a 4-part series in The Record, Spring 2017
Culinary Masters
A combination of talent, grit, determination, and just plain hard work propelled these alumni to the top of their profession.
---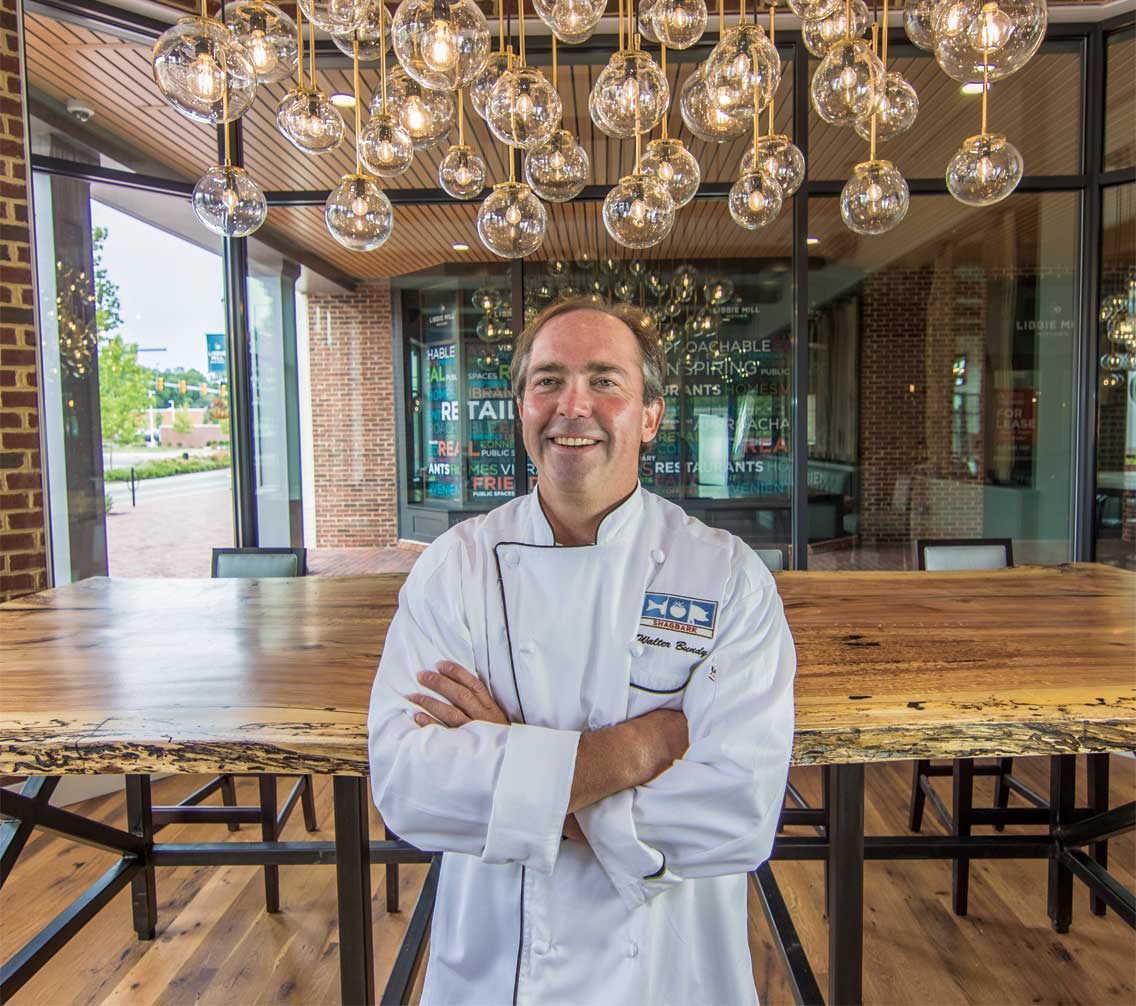 Restaurant: Shagbark in Richmond
Food Inspiration: Hunting, fishing, gardening. "My love of the outdoors inspires me to take God's gift and treat it with respect."
Rave Reviews: In 2016, USA Today called Shagbark "one of the top 20 restaurants to try this fall." In 2017, only two Richmond restaurants earned a coveted 4 diamond rating from Triple A-Shagbark and The Jefferson Hotel's Lemaire, where Bundy was executive chef for almost 15 years before striking out on his own.
Big Break: Bundy spent a month peeling potatoes for free at The French Laundry in Napa Valley. Eventually he landed a paid position and worked two years in Chef Thomas Keller's esteemed kitchen. "The pressure was so intense that every day was like climbing Mt. Everest. But I didn't quit, and the pressure only made me stronger."
Passionate About: Virginia. "From the reclaimed barn beams, to the hand-blown glass light fixtures, to the shagbark hickory tables hewn on my in-laws' farm, to the local ingredients on the menu, the entire restaurant is about Virginia-Virginia products and Virginia artisans. 'Virginia' is my mission statement in one word."
Hampden-Sydney Memories: "H-SC was a good place for me to grow up a bit, explore my interests, and learn to be myself. Dr. Donald Ortner always told me, 'Bundy, you're going to be an executive one day,' and I thought, 'An executive what?' Turns out he was right, because I became an executive chef."
Major: Psychology. "The liberal arts exposed me to so many new ideas and made me a better, more well-rounded person. And the writing and public speaking skills that I honed at H-SC really helped me when it was time to open my own restaurant."
Why H-SC? "I was looking for small class sizes and interaction with my professors instead of feeling like a number at a larger school. I wanted to have to go to class in the morning because the professor would notice if I wasn't there."