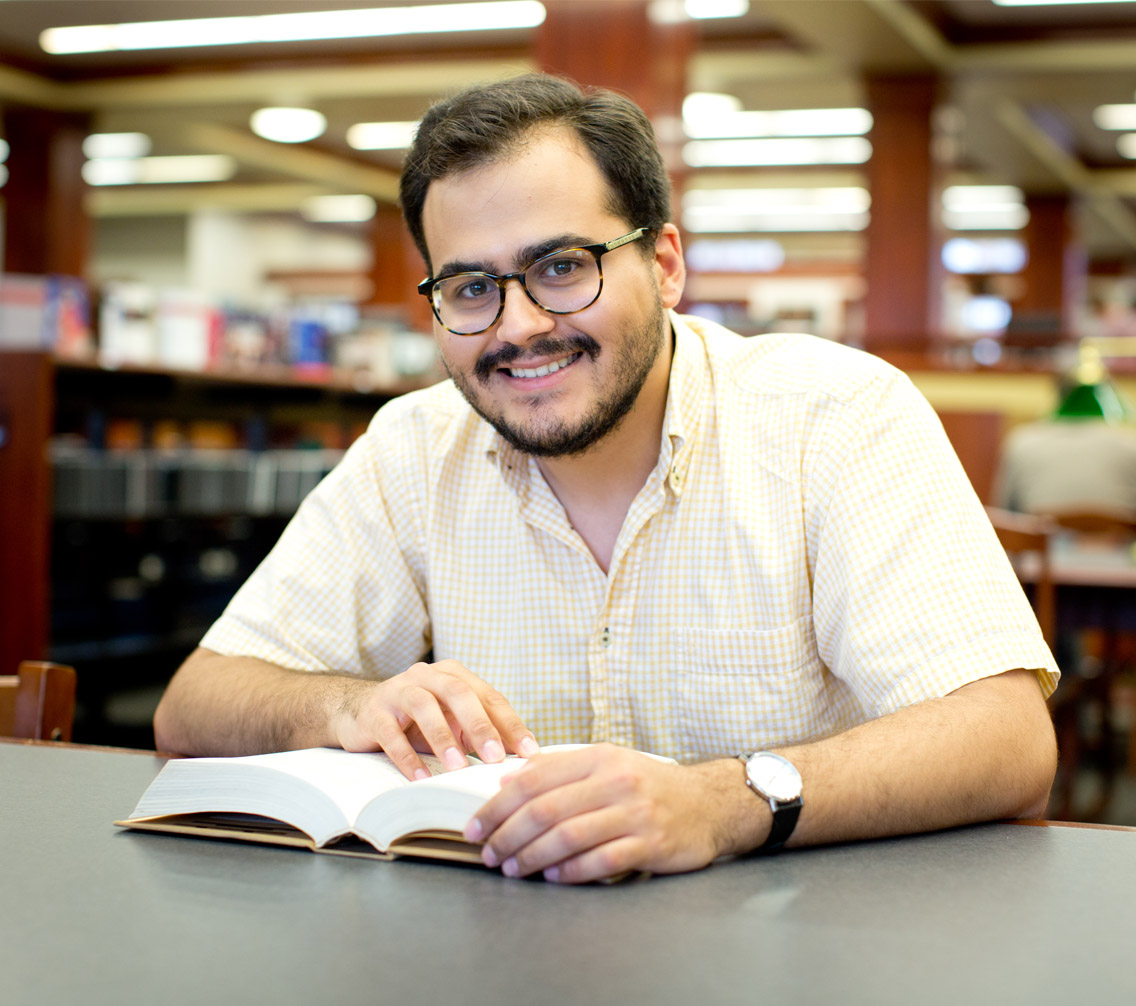 Last spring, Hampden-Sydney awarded the Thomas Edward Crawley Scholarship in English to then-junior Christopher Williams-Morales '17. The first of its kind at H-SC , the scholarship includes a $5,000 tuition award and two $1,500 stipends, to be used for academic-related material and activities.
A double major in English and history, Chris is completing both a Senior Fellowship and an English Capstone. He used the stipends to purchase books for his research and to attend the International Congress of the Latin American Studies Association in New York City. According to Steele Nowlin, chair of the English department, "What stood out about Chris was his Senior Fellowship, which focuses on Latin American studies and examines literature of the Americas through the lenses of historicism and literary theory."
Overall, the Crawley Scholarship has confirmed Chris' desire to pursue an academic career. "Eventually I hope to teach either Latin American history or 20th Century literature to undergraduate students," he says. "I love the feel of a liberal arts college campus and the classroom environment."
Chris wishes to thank the donors who endowed the Crawley Scholarship: "They gave me an opportunity I never could have experienced otherwise. I saw the world of academia in a new light as people from all walks of life came together, exchanging ideas about the very topics I love."
Most days, Chris can be found tucked away in a Bortz Library study carrel reading literary criticism, researching historical events, or writing original fiction. But he wasn't always such a committed student. "In high school," he admits, "I put effort into acting uninterested." He credits his Hampden-Sydney professors with changing his attitude. "Hampden-Sydney fostered within me a genuine desire to learn. Whether it's science or history, English or Spanish, I have come to enjoy learning," says Chris. The process wasn't always easy-getting his first Rhetoric 101 paper back "was a soulcrushing experience," but through it he learned how to ask questions, revise his work, and push himself to achieve.
Chris plans to attend graduate school after Hampden-Sydney, but he wants to spend a year or two teaching in Latin America first. History professor Dr. Kenneth Lehman has put him in touch with H-SC alumni in Chile and Colombia, contacts that Chris hopes will help him secure an international teaching position after his graduation in May.