Why did you choose H-SC?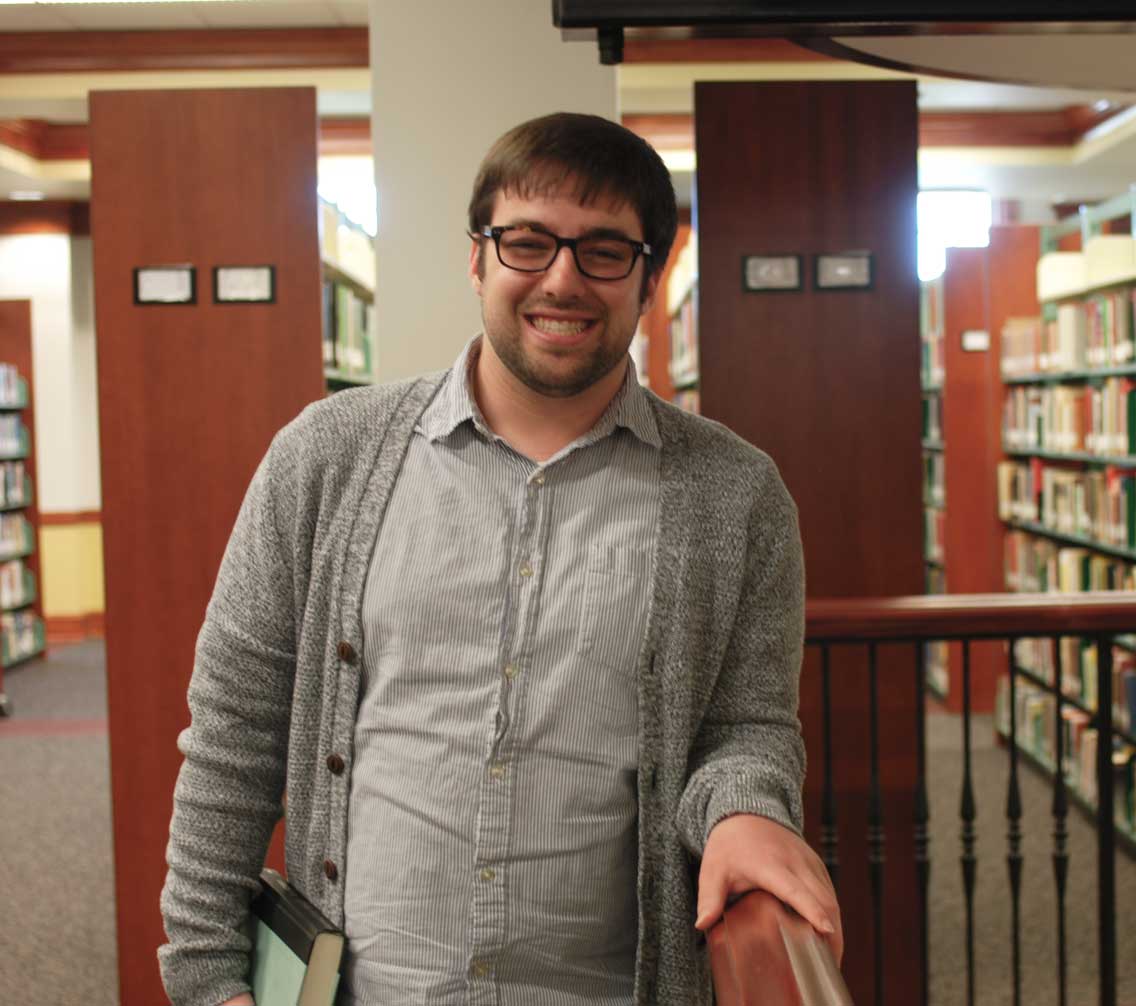 I think a better question might be why I stayed at H-SC, because so many of the best people I have met here arrived as an operation of chance or circumstance and managed to really connect with this place. I came to H-SC not knowing what I was looking for outside of an education in English; I stayed because, over the course of my first year, I began to understand the tremendous value of the liberal arts. Many people will say that they stayed for the environment: the all-male atmosphere, the social scene, or our historic campus. And these are perfectly good reasons to stay-of course, key elements of one's college experience are a gestalt of all these things. I believe, however, that the thing that makes Hampden-Sydney truly unique is its emphasis on education rather than just preparation. Ideally, the liberal arts curriculum cultivates all aspects of an individual's intellect. I stayed because of the chance I had to cultivate myself in such a way, and in such an environment.
What do you value most about H-SC?
I love that, because of our small size, we are able to cultivate meaningful relationships with our instructors. Because Hampden-Sydney is oriented toward teaching rather than research, students are able to receive their professors' direct care and attention, which is very valuable; however, the relationships, both personal and professional, that result from such attention are beyond value. Because our professors are able to work with us so closely, they are able to gain a greater understanding of us as individuals and intellects. In the English Department, which, unlike other departments on campus, really is like a big family, this translates to warm and convivial relationships with my professors that have provided endless opportunities for personal and academic growth.
How would you describe your experience as an H-SC English major?
In a word, transformative. If you've read this far, you understand how difficult it is for me to be brief, but the word transformative really does capture what it is that I am trying to convey: for the right student, an English education at H-SC is an opportunity to work with caring, academically-stimulating people in the pursuit of a greater understanding of not only literature, but also ourselves. This dual perspective, as well as a thorough education in the fundamental framework of my chosen discipline and how that framework is influenced by other disciplines, has helped me grow in ways I never could have imagined as a freshman. I credit that growth entirely to the quality and care of our English Department.
What are your Honors Capstone plans?
Right now, my Honors Capstone is really only the shadow of an idea, and will very probably change in the near future. In brief, I will be working with Dr. Sarah Hardy to examine the intersections of literary modernism with queer theory and the notion of performativity, specifically in the works of Virginia Woolf, William Butler Yeats, and an as-yet-undecided-upon American modernist.
What do you know now that you wish you knew as a freshman?
Hampden-Sydney is very often a difficult place to call home. What I wish I knew as a freshman is that such places often provide the most meaningful opportunities for personal growth, and that it is possible to make a home for oneself here. I spent too much of my freshman year alone, frustrated and dissatisfied with a place I saw as inimical to my goals and interests. The truth, thankfully, was quite another matter-I threw myself into extracurricular activities and fashioned a place for myself in campus life. After I did that, the real work began.