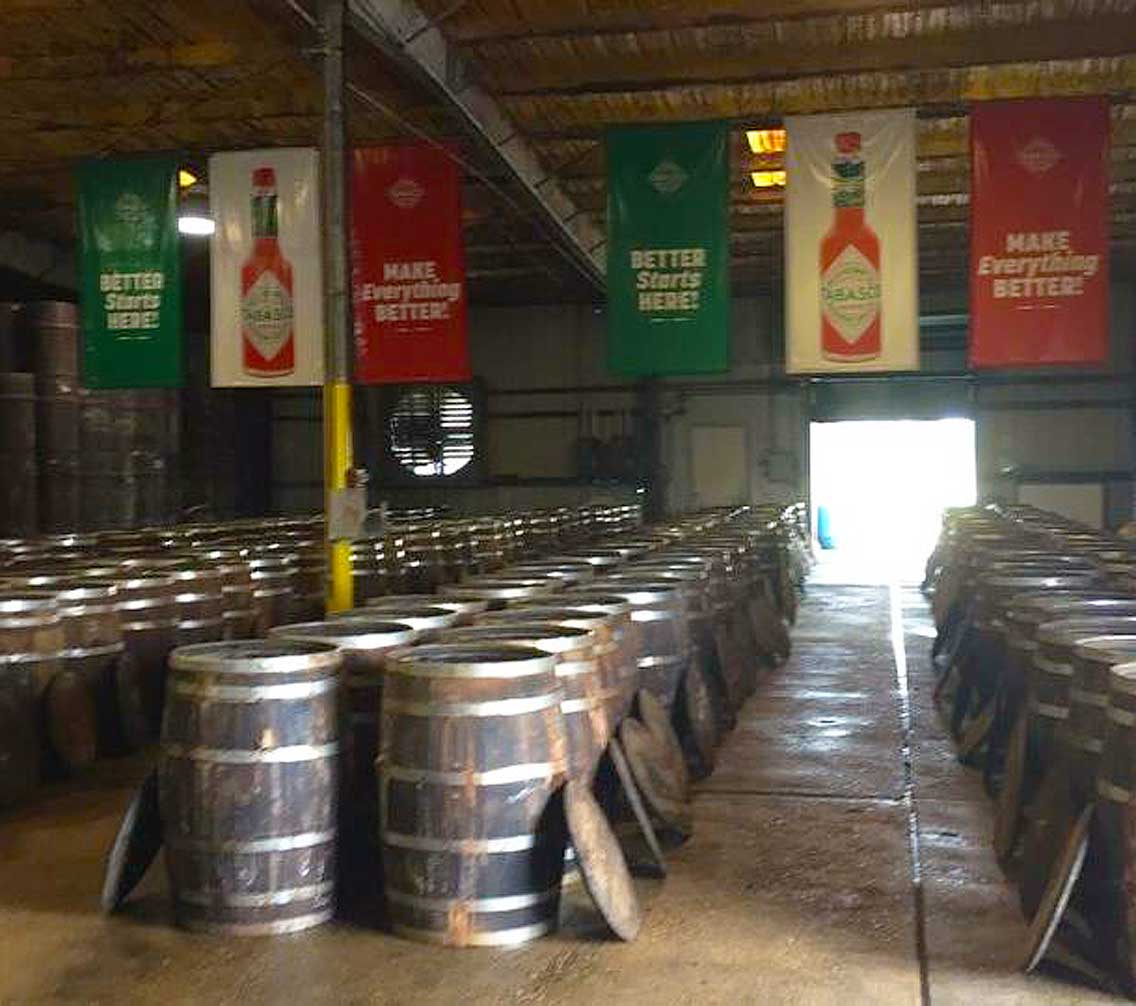 The famous pepper sauce is produced on Avery Island in Louisiana. John gave us a quick education about how Tabasco sauce is produced:
"Tabasco is produced on a five year cycle. Seed plants are grown on Avery Island, where the sauce is bottled, and then the seeds are distributed to growers in Central and South America as well as South Africa. The growers then plant and harvest the peppers, grind them up into a mash, add salt, and ship them back to Avery Island. When the pepper mash gets back to Avery Island, it is pumped from the container into oak barrels (from whiskey and bourbon distilleries.) The whiskey companies only use the barrels once, but McIlhenny Company uses them until they fall apart. The barrels are then sealed and a layer of salt is added to the top to act as an additional sealant. The barrels then sit for three years before the mash therein is mixed with vinegar and bottled."
Pittman worked in the Mash Warehouse, essentially as a cooper. His job was to pump mash, clan and seal barrels, and add the salt sealant. John found it remarkable that such a small team of employees produces enough Tabasco to be a staple around the world.
He also wanted to set the record straight: "To be fair, Tabasco is not a hot sauce, but rather a flavor enhancer; nothing can compete."