A Captain's Role: Pat Kline '18 Embraces Shorty's Legacy
By Aaron Kurz '18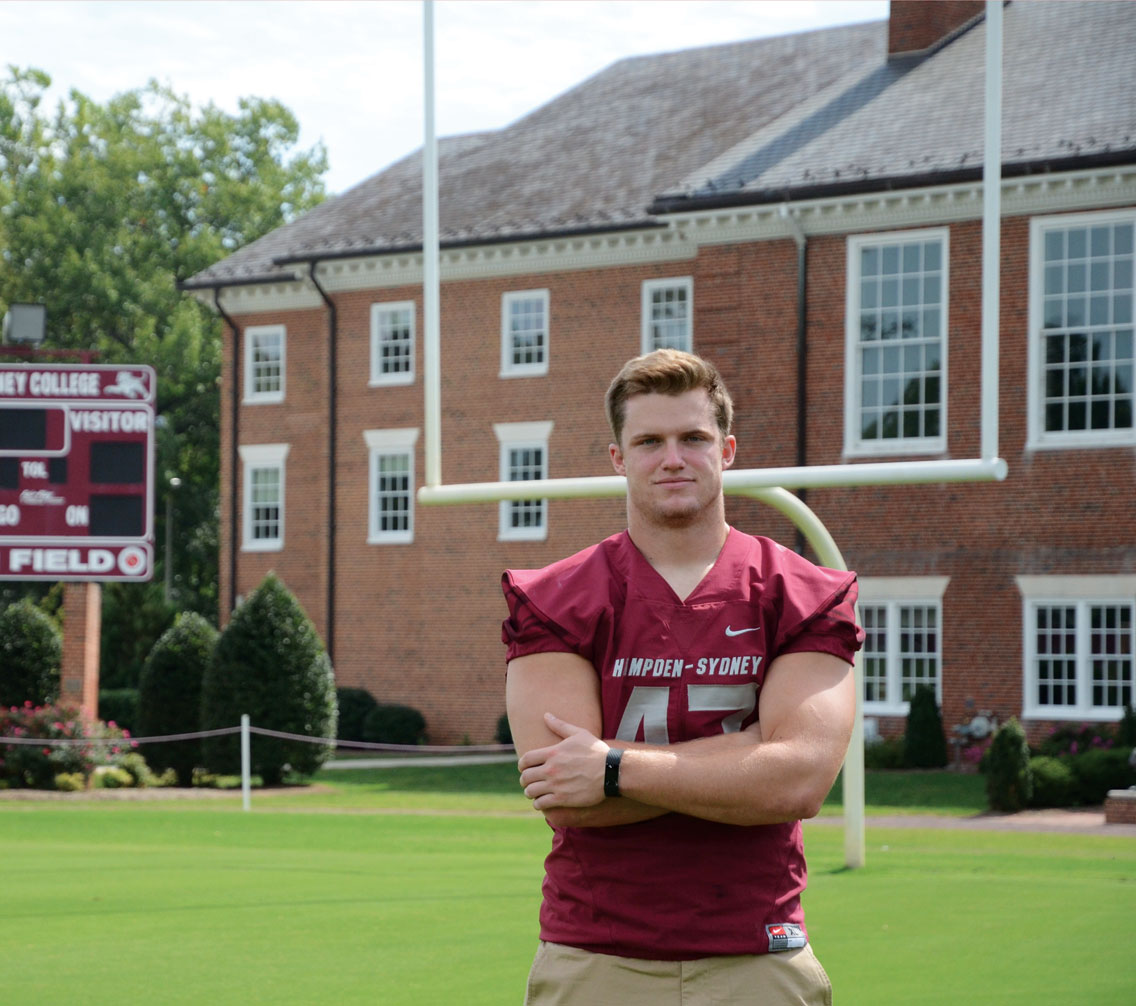 At Hampden-Sydney, our sacred Saturdays are sacred for a reason: we love to celebrate, and we love tradition.
Yet a mere two days before the 2017 football opener, the College community was dealt the loss of perhaps the purest embodiment of the spirit that brings so many people through the gates each fall when longtime resident and Tiger fan Walter "Shorty" Simms passed away.
For Senior tight end Patrick Kline '18, his final year on the field as a Hampden-Sydney Tiger was the ultimate farewell to this lifelong friend Shorty. Pat's time on campus hadn't begun freshman year during summer workouts like most of his teammates. His father, Rob Kline '87, was close friends and teammates with Bradley Simms '85, the son of Shorty's brother, J. Scott Simms '61. "They were like brothers," he explains. "I grew up coming to H-SC football games with my family. My dad was one of Shorty's favorite players, so we would always stay with the Simms family." Pat jokes that he basically grew up in the football stadium and in the Kappa Alpha front yard.
Although Shorty never got to see Pat take the field as a Tiger, it's safe to assume that he would have been thrilled to cheer for another Kline.
"Hampden-Sydney always felt like home," Pat remembers, "and the Simms were always like family. It was such an easy decision to make, coming here, knowing that there's people like that on your team."