From The Record, January 2015
Some men talk about following their dreams, and others clean out their bank accounts, sell their belongings, and build their own businesses from the ground up to make it happen. Alumnus Raphael Sydnor '01 is the latter. He may not say it himself, but he has that rare courage needed to venture onto the thin ice of a self-made business future.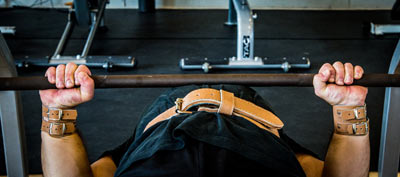 "And I thrive on that kind of stuff," he said.
This past May, he and his wife sold items from their basement and invested their own money into their company B.O.A. Belts, or "Be Overly Aggressive," making lifting belts and wrist straps for weightlifters. Sydnor uses 1/16" leather, rather than a thinner, double- ply leather or elastic material found in other belts and straps, seeking quality and durability rather than a cheaper product.
One of Syndor's selling points is the customization of the belts. "I have a metalworker who makes my brands; we fire them up and brand them into the leather. I have a leather craftsman who makes all our other gear." He's currently shifting the leather production itself to Virginia. Branded designs include tiger stripes and school logos, for example. He wants to fill a void in the market for high quality, unique products for weightlifting, a sport that he has long enjoyed.
His time at Hampden- Sydney was split between athletics and scholarship. A power lifter since high school, Sydnor doublemajored in English and Spanish. He was a Warren W. Hobbie business ethics scholar and a member of Phi Beta Kappa, but he was also on the rugby team for four years.
He served as captain of the team and then as president. Even after school, however, he continued to weightlift, with the thought of running his own company in the back of his mind. He married his high school sweetheart soon after graduation and then moved to New Jersey, where she could pursue her dream of dancing in New York City.
"She did that while I taught, and then it was my turn, so I did graduate school and we went to Rhode Island. I studied and got my master's in education." After settling near Woodbury Forest School in Madison County, Virginia, where Sydnor is a strength and conditioning instructor, he decided to fulfill his dream of running his own company.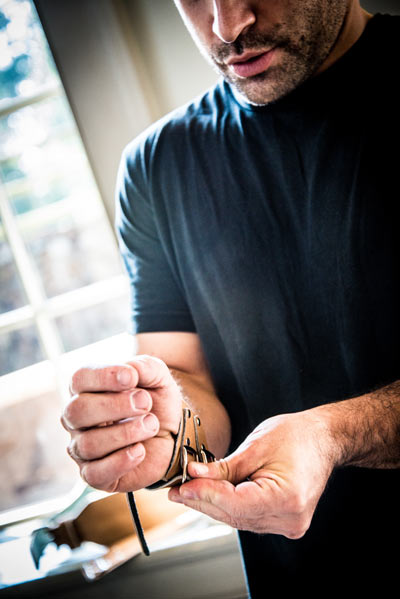 "It is very scary when it's your own money. We certainly didn't think we'd need as much capital as we did. It's kind of a nerve-racking, exciting adventure full of challenges with lots of speed bumps," he said.
The College helped prepare him for his new enterprise, at least indirectly. He never took an economics class, but the people and the atmosphere on campus helped foster a confidence that he carried with him. "All my professors seemed interested in me. ... I had support everywhere I went. They encouraged me to try new things, and I'm a firm believer in the whole liberal arts education. And I think that made all the difference."
He has some advice for students who may want to build their own business: "I think there's a ton of reasons not to do it, and I think there's very few reasons to do it. The worse thing you can do is put just a partial effort in and maybe, probably, it won'twork out. In anything in life, anything worth doing is worth doing 100%. If it doesn't work, you know you did everything you could. Otherwise, you'll look back and wonder what could have happened had you given it everything you had."
It seems a solid education and a strong work ethic can produce results in just about any trade, even powerlifting.