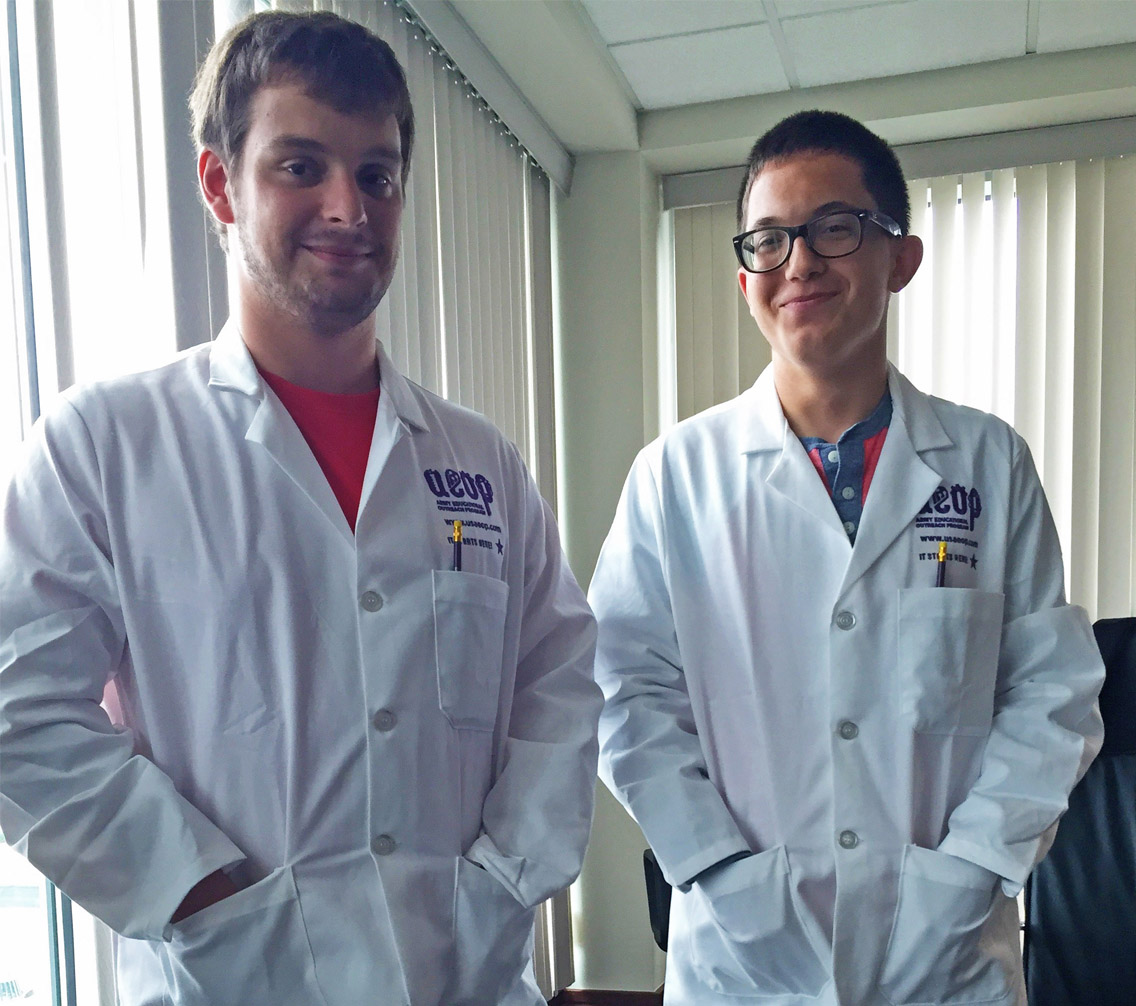 Over the summer, Robert Jackson '18 worked on an Army Research Office funded internship at the Robert C. Byrd Biotechnology Science Center (Marshall University) in Huntington, West Virginia.
The Undergraduate Research Apprenticeship Program (URAP), managed by the Army Research Office (ARO), is an educational program that offers college students the opportunity to work with practicing scientists and engineers in Army-sponsored academic research laboratories throughout the country.
Jackson's internship focused on DNA nanotechnology and techniques such as atomic force microscopy, PCR, and gel electrophoresis. "DNA Nanotechnology is a rapidly growing area in the biotech field, because it uses a relatively abundant and reproducible source (i.e. DNA) to fabricate foundational technology on a nanoscopic scale which is extremely useful in applications from microcomputers to medicine and drug delivery."
"I enjoyed the sense of excitement that comes with seeing your research take shape and its real life implications. This experience validated my choice to study science in college," he added.
Jackson is a member of the pre-health society and a volunteer with the Hampden-Sydney Fire Department. Although he has not declared a major, he is certain it will be either biology or chemistry. Following his undergraduate studies, Jackson plans to attend medical school.