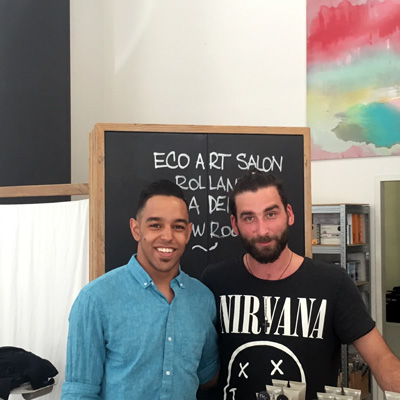 Many students who travel abroad for study or work use that opportunity to explore far beyond their base. Others though, like government major Tyler Langhorn '17, immerse themselves in their new community and try to live like the locals.
Tyler is from Roanoke, Virginia, but spent his summer working as an intern at the Fulbright Commission in Prague, Czech Republic. He spent his days conducting English-language evaluations of Czech students wanting to study in the United States. However, he spent his nights in a kolej kajetenka, a building that houses both a hotel and college dorm, sharing a suite with a 28-year old Nigerian.
He ate in cafes along the river and took long walks through the city, usually searching for a unique hamburger.
During a desperate attempt to find a place where he could get a haircut late one afternoon, he met Damir, a world-class hair stylist who would become one of his best friends in Prague. Tyler says, "Spending time with local residents led to many amazing conversations and friendships."
During his last night in Prague, his supervisor at the Fulbright Commission invited him to dine at his home with his family. They made traditional goulash and dumplings, which Tyler says he proudly made for his own family back in Virginia.
Living on his own for the first time also led to maturity and confidence. "I've always shown confidence but not always really had confidence. I became more confident in my confidence." Government and Foreign Affairs Professor James Pontuso was the person who approached Tyler about working at the Fulbright Commission. He was a Fulbright Scholar in the early 1990s and has been responsible for sending a Hampden-Sydney College student to intern in Prague every summer since 1994.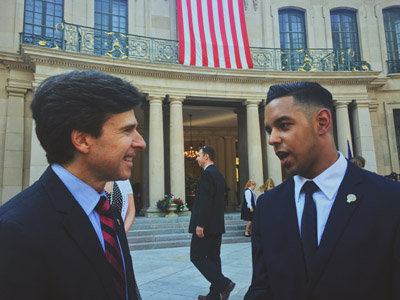 "I try to send the children who I think will benefit most from the experience," says Pontuso. "Tyler is a great guy, really tries hard but has no world experience. I wanted him to benefit from that. The Czech students get a lot out of it, too. They really like meeting American students."
Tyler, who also helped Czech students with U.S. graduate school admissions essays, agrees: "In their mind, coming to America is a lynch pin in their success. So many people wanted to come to the U.S. because they all saw it as opportunity."
The experience was a tremendous opportunity for Tyler as well. "I learned how blessed I am to be an American. I realized I want to travel more in the United States." And that is just what he intends to do. After graduation in the spring, Tyler is moving to Southern California to pursue a career in the entertainment industry.
Until then, he will enjoy his last year at Hampden-Sydney going to Pontuso's class, debating at Union-Philanthropic Society, socializing at the Minority Student Union, and broadcasting on Tiger Radio.