News Featured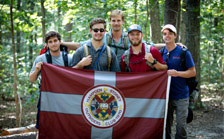 Outsiders Club Expands Membership
The Outsiders Club, for the Hampden-Sydney community who maintains an active interest in the outdoors, is seeing a major resurgence among the student body.
---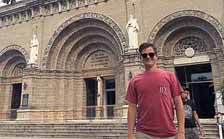 Traveling Abroad with Biosecurity Internship
For the second consecutive summer, Patrick Woolwine '17, a foreign affairs major from Fairfax, Virginia, has worked as a global security researcher for the defense contracting firm Cubic Global Defense.
---
Finding Confidence in Prague
Tyler Langhorn '17 spent his summer working as an intern at the Fulbright Commission in Prague, Czech Republic. When he was not working, he immersed himself in the community and tried to live like the locals.
---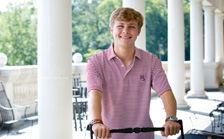 Building Communities in Uganda
This summer, Hunter Williams '20 made his second humanitarian trip to help children in the capital of a small East-African nation.
---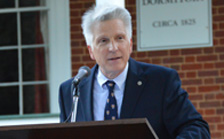 242 Years and Going Strong
Hampden-Sydney College's new president, Dr. Larry Stimpert, formally began the 242nd academic year on August 24, 2016, with the Opening Convocation ceremony on the lawn of Venable Hall.
---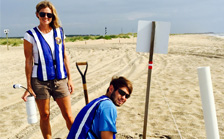 Saving the Sea Turtles
Erin Clabough, assistant professor of biology, performed research with Josh Chamberlin '17 investigating the developmental patterns that regulate sea turtle hatching on Hatteras Island over the summer.