News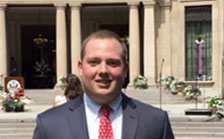 Rising senior Holden McLemore is spending part of his summer in the Czech Republic as an intern for the Fulbright Commission. His work focuses on teaching Czech students about the structure of the educational system in the United States. He explains that, "In the Czech Republic, they don't have what we consider middle and high school levels." He works to describe these foreign concepts and "how the typical day of an American students unfolds."In 1989, the Velvet Revolution ended communism in the Czech Republic, and the Fulbright Commission opened two years later to "enhance mutual understanding through educational, scientific and cultural exchanges based on governmental scholarship programs, information, and advising services." Located in Prague, the commission provides fellowships and grants for study, research, and teaching in both the U.S. and Czech Republic for citizens of both nations.
Full Story...
---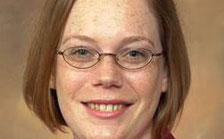 Assistant Professor of Mathematics and Computer Science Heidi Hulsizer was recently honored by the Mathematical Association of America as this year's winner of the Trevor Evans Award for her article, "A 'Mod'ern Mathematical Adventure in Call of Duty: Black Ops", which was published in Math Horizons in February of 2014. Hulsizer will be acknowledged at MAA MathFest 2015, which will be held from August 5-8 in Washington, D.C.The MAA Board of Governors established The Trevor Evans Award in 1992, and it was first presented in 1996. Named for Trevor Evans, a distinguished mathematician, teacher, and writer at Emory University, the award is given to an author (or authors) of an exceptional article that is accessible to undergraduates and published during the preceding year in Math Horizons.
Full Story...
---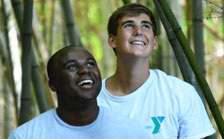 On June 28, 2015, the College held its first Shelton Leadership Challenge. Thirty-two young men took part in a five-day summer, residential experience where they explored the cornerstones of values-based leadership - honesty, integrity, compassion, diversity, and social responsibility - through problem-solving and team-building activities, ropes courses, and service projects.This program began at North Carolina State University, and in August of 2014, Hampden-Sydney, in cooperation with the Wilson Center for Leadership in the Public Interest, signed an agreement to participate exclusively with male attendants.
Full Story...
---
Hampden-Sydney College has solidified an exciting recruitment initiative with Oracle, a Fortune 100 technology leader headquartered in Silicon Valley. Oracle aims to hire 30-plus exceptional recent graduates from Hampden-Sydney and surrounding Virginia institutions, including the University of Richmond, Virginia Military Institute, Washington & Lee University, and the College of William and Mary. Efforts will focus on entry-level candidates with 0 to 2 years of professional experience for technical sales positions.
Full Story...
---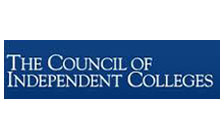 The Council of Independent Colleges (CIC) is pleased to announce the selection of 42 member colleges and universities that will comprise the Consortium on Digital Resources for Teaching and Research. Through the use of a cloud-based uniform digital platform, Shared Shelf, developed by Artstor and already used by institutions such as Harvard and Cornell, Consortium members will be able to increase their capacities to store, preserve, and catalogue collections of digital images, documents, audio and video files, and other types of materials while streamlining administrative capabilities.
Full Story...
---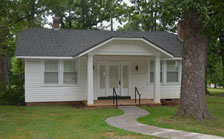 The Union Society (Societas Concordiæ) of Hampden-Sydney College was established on September 22, 1789, with the help of tutor David Wiley, a graduate of the College of New Jersey (Princeton). The society was modeled after similar groups at the College of New Jersey, and led by students "for the promotion of literature and friendship." The society's popularity soared and membership was reserved for those who valued the search for truth and the development of their capabilities in an atmosphere of sound learning.Nearly 16 years later, in 1805, another literary, The Philanthropic Society (Fraternitas Philanthropica) or "The Phips", emerged on campus. The societies were well known for their extensive libraries and the social events coordinated by members. The group kept records of all proceedings including debates, financial expenses, internal disciplinary measures against members, and votes on valued topics of the day.
Full Story...
---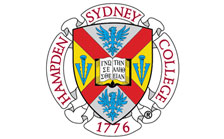 On May 9, the Hampden-Sydney Board of Trustees held it final meeting for the 2014-15 academic year. The Board meets three times each academic year - fall, winter, and spring. The Plenary Session is preceded by Board committee meetings.
Full Story...
---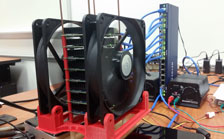 This summer, two students will conduct research projects involving building and enhancing access to parallel computer systems at Hampden Sydney College. The initiative marks a significant advancement for the computer science department and a great opportunity for students interested in this field of study.Linh Nguyen '16, majoring in physics and applied math, received a $5,000 year-long grant from the National Center for Supercomputing Applications (NCSA). Grants were awarded to 19 undergraduate students across the country.
Full Story...
---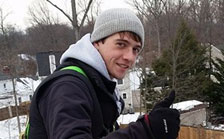 Psychology major, Liam Hogan '17, is spending the summer working for solar energy company, Independent Solar Solutions. They are based out of Bluemont, Virginia, and completed their first installation in 2013. The company services the areas of Virginia, Maryland, and Washington D.C.According to the company website, "One of our goals is to install and add 5 megawatts of power to the local power grid in the next 5 years, enough power to run 3600 homes."
Full Story...
---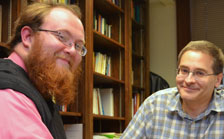 History and philosophy major, Alex Abbott '17, and Dr. Marc Hight, Elliott Professor of Philosophy, are collaborating on a summer research project in the humanities.The two have been working to relate the idea of immaterialism, as presented by George Berkeley, 18th century Irish philosopher and divine, and religious dogma from the incarnation of Christ to the re-inhabitance of bodies in an afterlife. They are also attempting to find sources that trace ideas of the Holy Trinity across centuries.
Full Story...