News Featured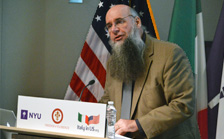 The Future of a Destroyed Past
James Janowski, H-SC professor of philosophy, spoke at a symposium on the ethics of reconstructing damaged and destroyed heritage.
---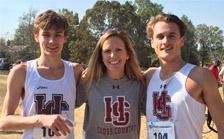 Work Hard, Play Hard
Cross Country runner Lewis Brooks '19 just broke the school record for the 8K on November 12 at the NCAA Regional Meet by shaving five seconds off the top time.
---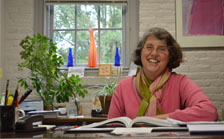 Watch Your Language
Dr. Julia Palmer has a series of articles in the local newspaper entitled "Watch Your Language" which teach various topics, including the evolution and misuse of language.
---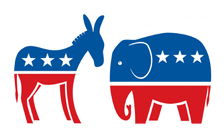 Democracy: A Student View
Hampden-Sydney students reflect on democracy and American politics during their first presidential election.
---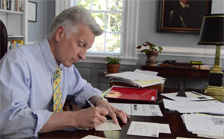 Getting To Know President Larry Stimpert
New Hampden-Sydney College President Larry Stimpert shares some of his background and why he believes in the mission of liberal arts education.
---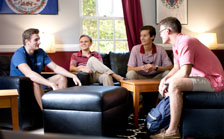 QEP at H-SC
Our QEP introduces enhanced first-year experiences that directly impact student learning through an emphasis on student engagement, reflection, and connection.