News Featured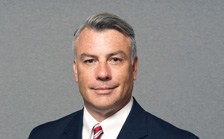 Coombs Appears on C-SPAN
Dr. John Coombs, associate professor of history, recorded his lecture "The Maturation of the English Empire: 1651-1713" for C-SPAN's Lectures in History program.
---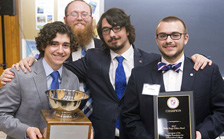 Back to Back Champs
Hampden-Sydney beat University of Richmond in the final round of the Wells Fargo Ethics Bowl hosted by the Virginia Foundation for Independent Colleges (VFIC), securing victory for the second year in a row.
---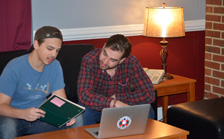 Writing Center Expands Presence
Brad Chester '17
The Writing Center collaborated with the Office of Student Affairs to expand the Writing Center into the freshman dorms, in addition to the fully staffed Writing Center.
---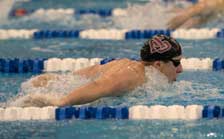 Swimming Places Second
Hampden-Sydney swimming placed second at the ODAC Championship meet, topping Randolph-Macon, and Head Coach Betsy Leonard was named the ODAC Coach of the Year.
---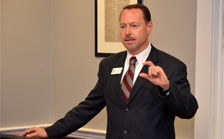 Trustee Earns Distinction
Hampden-Sydney congratulates the Honorable Dr. John Hillen, a Trustee of the College, who will receive the FCW 2017 Federal 100 Award at a black-tie gala on March 30.
---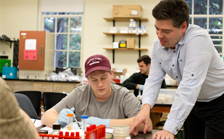 H-SC Awarded STEM Grant
Hampden-Sydney College is a part of a coalition that was recently awarded a $479,762 grant by the National Science Foundation to develop a new virtual academic department that will focus on the analysis of big data, which is becoming increasingly prevalent in Science, Technology, Engineering and Mathematics.