News Featured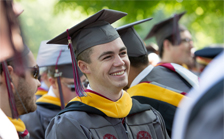 Hampden-Sydney Celebrates Class of 2017
On Sunday, May 14, Hampden-Sydney College celebrated Commencement marking the conclusion of the College's 242nd year. Parents and friends gathered to watch the 202 graduates walk across Venable Lawn, and receive their diplomas.
---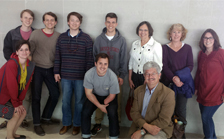 Students Present on Men's Studies
David Bushhouse '19
This spring, a group of Wellness Advocates travelled to the University of Michigan at Ann Arbor to the 25th Annual Conference of the American Men's Studies Association.
---
Commencement Weekend Speakers
Hampden-Sydney College welcomes New York Times columnist Bret Stephens and Hollins University President Nancy Gray to speak at Commencement and Baccalaureate, respectively.
---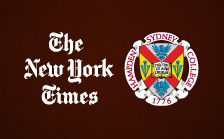 Students Author New York Times Article
In the New York Times Trevor Starnes '17 and Chris Ross '18 discussed the importance of respectful civil discourse and the value of a college education that emphasizes character development alongside intellectual growth.
---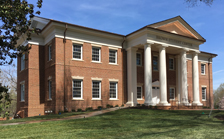 Major Gift Establishes Center for Entrepreneurship and Innovation
Hampden-Sydney College announced today the establishment of the Flemming Center for Entrepreneurship and Innovation, made possible by a $1 million gift from the Flemming Foundation and Todd Flemming '85.
---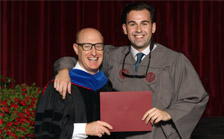 Hampden-Sydney Holds Final Convocation
On Thursday, April 27, 2017, Hampden-Sydney College held its Final Convocation, honoring the accomplishments of students during the 2016-2017 academic year.