News
Senior Completes Hands-On Internship with Lasers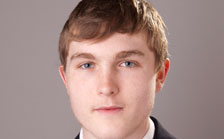 This past summer, physics major Caleb Bowyer '16 became familiar with laser detection and ranging at the Naval Air Weapons Station at China Lake in California.
Full Story...
---
Faculty Recital Begins Fine Arts Season September 16

On Wednesday, September 16, the Hampden-Sydney College Department of Fine Arts will present a faculty recital featuring music by Salvage, Liszt, Korngold, Cesti, and Respighi and texts by Christina Rossetti, Shakespeare, and D'Annunzio.
Full Story...
---
Howard Rhetoric Endowment Established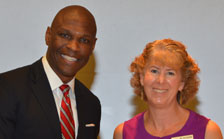 Hampden-Sydney College is pleased to announce a recent gift in support of the Rhetoric Program. John Macfarlane '76, a H-SC trustee, and his wife Dudley (Hollins '77) have made an initial pledge of $250,000, to be supplemented by a bequest of $250,000, to endow the position of director of the Rhetoric Program.
Full Story...
---
Junior Dedicates Summer to Medical Research and Shadowing Opportunity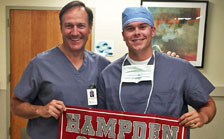 Biology major Zachary Martin '17 participated in a shadowing experience at a private, medical practice this summer.
Full Story...
---
Rising Senior Gains Global Perspective through Internship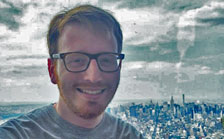 Joseph Lantagne '16 traveled to New York City this summer for an eight week internship with the International Civil Service Commission (ICSC).
Full Story...
---
Internship Abroad Helps Young Students in West Africa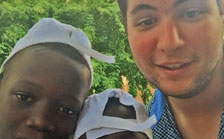 Like many of his classmates, Tim Morgan '16 spent part of his summer as an intern. He traveled to Dakar, Senegal, to work for the non-profit organization, Pencum Ndakaru, which is a subordinate branch of Childfund International.
Full Story...
---
Dr. Alex Werth Published in Chronicle of Higher Education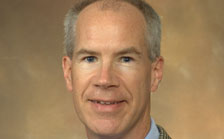 It happens like clockwork each semester. Two weeks after a course begins, I brace myself for a wave of student complaints about the daily workload of questions, reading quizzes, and recurring tasks. I never cave to their demands, for I know just as surely that the flood of protests will begin to wither and, by the fourth week of the term, will have disappeared entirely.
Full Story...
---
Students Participate in Philanthropy for Military Service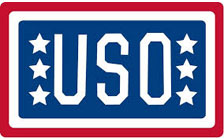 A line medic in the National Guard, Matthew Molesky '16 has been hard at work this summer for the United Service Organization (USO), whose mission statement is simple: "The USO lifts the spirits of America's troops and their families."
Full Story...
---
Rising Senior Works in New York and Beijing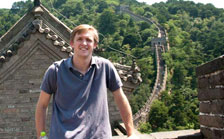 Lawrence Bowers '16 has been busy this summer working in New York City and traveling to Beijing to participate in a two-week program through the Yale School of Management. A double major in Economics and Business & Spanish, Bowers began the summer as an analyst at Ingalls & Snyder, a 90-year-old investment management firm located in midtown Manhattan, then headed to Beijing, China, to participate in a two-week "Fundamentals of Management" business program through the Yale School of Management.
Full Story...
---
Dr. Steve Levkoff, a Modern-Day Renaissance Man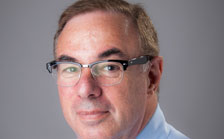 For the past year, students have been buzzing about the new professor in the economics and business department, Dr. J. Stephen Levkoff. Having spent the past 30 years as a senior Wall Street executive and as a serial entrepreneur in technology and healthcare, Levkoff brings a different perspective to the College and sees himself as a "futurist and change agent".
Full Story...