News Featured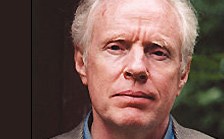 Fergus Bordewich to Speak at H-SC Inauguration
Noted historian and author Fergus M. Bordewich is the keynote speaker at the inauguration of Hampden-Sydney College's 25th president, Dr. Lawrence J. Stimpert.
---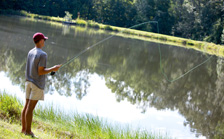 Catching Up with Fly-Fishing
Aaron Kurz '18
Founded on campus in 1988, the Hampden-Sydney Fly-Fishing Club aims to promote, teach, preserve, and enjoy the sport of fly-fishing.
---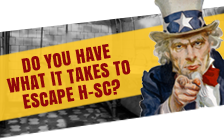 Escape H-SC 2.0
Brad Chester '17
Now in its second year and with a complete design overhaul, the Escape Room is attracting attention from students, faculty and staff, alumni, and community members alike.
---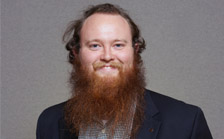 Abbott Wins Best Paper at National Conference
Senior Alex Abbott recently won the Best Paper award at the 3rd annual National Undergraduate Philosophy Conference at West Virginia University.
---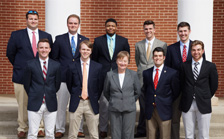 ODK Initiates New Members
On Sunday, March 26, Omicron Delta Kappa (ODK), a national leadership honor society, initiated nine students.
---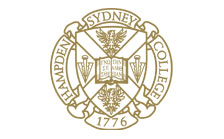 Statement on Student's Passing
Carter was an outstanding young man, a loyal teammate, friend, and brother. The Hampden-Sydney community mourns his loss, and our thoughts and prayers are with his family.