News Featured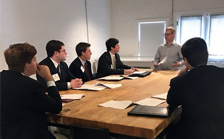 Road Trip to the Real World
Eight lucky students visited Tone Capital, a Richmond-based investment firm, at the beginning of the month. Part of Career Education's new initiative called "Road Trip to the Real World," the trip gave the students an inside look at a regular day of life after college.
---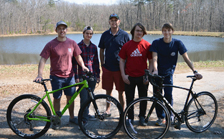 H-SC Cycling Club Picks Up Speed
The Hampden-Sydney Cycling Club is getting a big infusion of support thanks to an intrepid group of freshmen and an alumnus.
---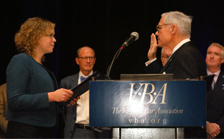 Alumnus Named Va. Bar Association President
David S. Mercer '70 has been named the president of the Virginia Bar Association (VBA), making him the 129th person to serve in the role.
---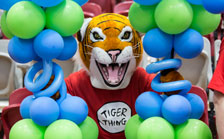 Students Celebrate Reading at Seuss Party
Morgan White, Farmville Herald
More than 1,100 second-grade students from surrounding school divisions attended the inaugural Dr. Seuss Birthday Bash at Hampden-Sydney College where they received a Dr. Seuss book of their choice.
---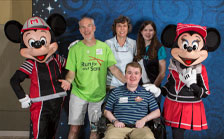 Running For What It's "Werth"
Biology Professor Alex Werth used his love of running to raise money for "Run For Our Sons," a charity fighting to end Duchenne muscular dystrophy.
---
Honey Dewdrops to Perform at H-SC
On March 8, Hampden-Sydney alumnus Kagey Parrish and his wife, Laura Wortman, known as the Honey Dewdrops, will perform at Hampden-Sydney College.