News Featured
Rhetoric Students Promote the Advancement of Literacy
by William Vogan '16
From October 13th until the 27th, the students of Dr. Elizabeth Deis' Rhetoric and Culture class commuted twice a week to Prince Edward County High School to tutor seniors and help them to craft well-worded and well-written argumentative research papers.
---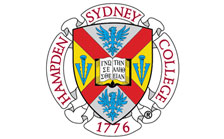 Leadership Profile Approved/Transition Up-Date
Today marks the 240th anniversary of the beginning of the first classes at Hampden-Sydney College. To mark this occasion, I thought it appropriate that I give you an update on the search for our next president.
---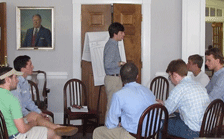 Freshman Leadership Program: A Network of Its Own
For a decade, the Wilson Center for Leadership in the Public Interest has worked with students who are dedicated to developing and sharpening their skills as leaders. Approximately 36-40 young men complete the Freshman Leadership Program (FLP) each year while exploring the cornerstones of leadership through problem-solving workshops.
---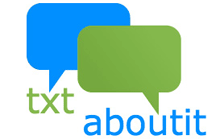 Wellness Center Program for Students Seeking Help
As a reflection of Hampden-Sydney College's commitment to fostering a safer, more comfortable learning environment, the Wellness Center, along with several other offices, is promoting a program called TxtAboutIt (TAI). This anonymous, secure messaging system connects students in need with a staff member ready to assist.
---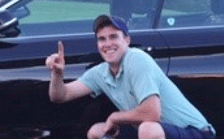 Colin Dunn '08 & a Hole in One
As he neared the end of his round at Stonewall Golf Club on a Wednesday afternoon last month, Colin Dunn asked a friend to take a photo of him in front a 2015 BMW 428i convertible that was parked at the 17th tee. The car was the prize for the first person to shoot a hole-in-one on the 17th hole at the annual fundraiser for a District charity called Winners Lacrosse.Colin thought it would be funny to text the image to his wife, Laurie, along with the message that he'd won the car. Ha-ha!
---
18 Inducted into ODK
On Sunday, October 25, 18 new members were inducted into Omicron Delta Kappa, the collegiate national leadership honor society for men and women. The Lambda Circle of ODK was established at Hampden-Sydney in 1924, and membership is a mark of highest distinction and honor. Selection of members is based on their influence as campus leaders to better campus life and to encourage high standards in all activities.
---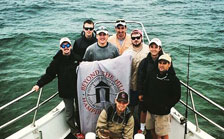 Outsiders Club Experiences Nature and Strengthens Brotherhood
There are several active clubs on campus that provide unique opportunities for members to gain new skills and experience new things. The Outsiders Club is no exception.Founded in 1970, the organization strives to reinforce and strengthen the skills of those who are interested in the outdoors, and to build lasting friendships among its members.
---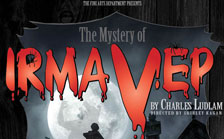 Fine Arts Presents "The Mystery of Irma Vep"
Charles Ludlam's "The Mystery of Irma Vep" presented by the Hampden-Sydney College Fine Arts Department opens Thursday, October 22.
---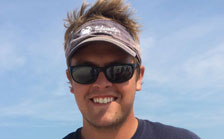 Senior Reflects on Internship on NC Coast
In the aftermath of Hurricane Joaquin, which affected the Outer Banks in North Carolina, one student recalls his recent experience in the area. William Murray '16 spent his summer working as an intern for the U.S. Fish and Wildlife Service. He was assigned to Pea Island and Alligator River Wildlife Refuge in Manteo, North Carolina.
---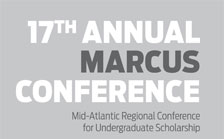 Students Present Research at Mid-Atlantic Conference
On Saturday, October 10, a group of 14 Hampden-Sydney students traveled to Lynchburg to present their summer independent research projects at the 17th Mid-Atlantic Regional Conference for Undergraduate Scholarship (MARCUS) meeting hosted by Randolph College.