News Featured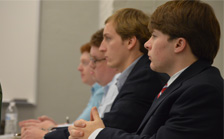 Alumni Provide Career Advice at PDI 2017
The Career Education Office hosts the Professional Development Institute, an event in which students participate in a variety of professional development activities.
---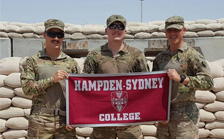 When Duty Calls
Bobby George '17 is spending what would have been his senior year deployed in Qatar on National Guard duty.
---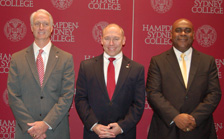 College Hosts Senate Candidates' Forum
Approximately 175 local citizens packed the house at Johns Auditorium on Wednesday, January 4, 2017, to hear from the three candidates vying for the Senate seat recently vacated by newly elected U.S. Rep. Tom Garrett (VA-5).
---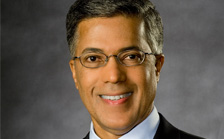 Jones Named Chancellor of Penn State Wilkes-Barre
Dr. V. Dale Jones, Vice President for Strategy, Administration, and Board Affairs at Hampden-Sydney College, has been appointed chancellor and chief academic officer of Penn State Wilkes-Barre, a commonwealth campus of the Pennsylvania State University.
---
CBS Celebrates OB's Final Deliveries
CBS Sunday Morning celebrates community legend, Dr. Edward T. Wolanski, Hampden-Sydney College Class of 1978, on his retirement; he has delivered more than 10,000 children during his 30 years as an obstetrician.
---
Christmas Time on The Hill
The campus at Hampden-Sydney College is quiet while the students are away celebrating the Christmas season with family and friends.