News
Dr. Deal Leads Trip for "Masculinities in Context"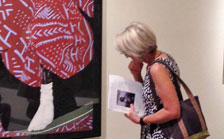 Recently, Dr. Claire Deal, Elliott Professor of Rhetoric, took students to the Maier Museum of Art at Randolph College in Lynchburg, Virginia. This trip was planned as a part of Deal's INDS 285 course: Masculinities in Context.Now in its second year, this class examines vocabulary, scholarship, and theory related to the broader field of men's studies. Additionally, students are offered contexts for thinking about masculinity from multiple perspectives, such as history, literature, popular culture, biology, gender studies, and art.
Full Story...
---
Presidential Search Underway; Input Sought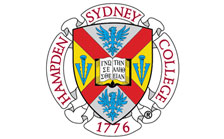 The search for the 25th President for Hampden-Sydney College is well underway.
Full Story...
---
Fly Fishing Club Raises Funds for Project Healing Waters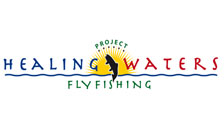 The Hampden-Sydney Fly Fishing Club is raising money and awareness for Project Healing Waters (PHW). The organization's mission statement reads "Project Healing Waters Fly Fishing, Inc. is dedicated to the physical and emotional rehabilitation of disabled active military service personnel and disabled veterans through fly fishing and associated activities including education and outings."The club will host an oyster roast on October 24th, where all proceeds will go towards supporting PHW and those it serves.
Full Story...
---
Dr. Burnett Leads APSA Panel Discussion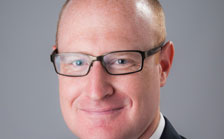 Assistant Professor of Government & Foreign Affairs, Dr. Guy Burnett, kicked off the academic year by traveling to California to chair a panel at the American Political Science Association's (APSA) annual convention in San Francisco, where thousands of political science dignitaries participated.As part of the Center for the Study of the Constitution, Burnett was able to secure a panel on the topic of property rights and eminent domain. The topic of choice specifically surrounds the court case on redevelopment takings called Kelo v. New London.
Full Story...
---
AXΣ Raises Funds for Kids in Need Foundation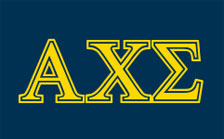 Jamshaid Chaudhry '16
On Saturday, September 19th, the College's Beta Chi chapter of the Alpha Chi Sigma professional fraternity hosted a Texas Hold 'Em tournament, which raised $510 for the Kids in Need Foundation.
Full Story...
---
H-S Hosts A. E. Dick Howard, Constitutional Law Authority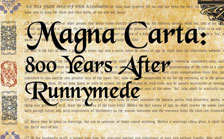 On Wednesday, September 23rd, Hampden-Sydney College will host Professor A.E. Dick Howard as he delivers a talk entitled "Magna Carta: 800 Years After Runnymede". This event, sponsored by the H-SC Wilson Center for Leadership in the Public Interest, begins at 7:30 p.m. on the 4th Floor of the Bortz Library.
Full Story...
---
Sophomore Conducts Research at Biotechnology Science Center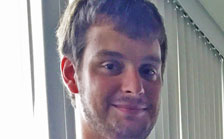 Over the summer, Robert Jackson '18 worked on an Army Research Office funded internship at the Robert C. Byrd Biotechnology Science Center (Marshall University) in Huntington, West Virginia.
Full Story...
---
H-SC Hosts 3rd Annual Sigma Xi Research Symposium

On September 24, the Hampden-Sydney College/Longwood University chapter of Sigma Xi, the international honorary scientific research society, will host its 3rd annual research symposium.
This society was founded in 1886 to honor excellence in scientific investigation and to encourage collaboration among researchers in all fields of science and engineering. There are now over 500 chapters at academic, industrial, and government research institutions, with nearly 60,000 members in more than 100 countries around the world.
Full Story...
---
Howard Elected President of Robert Morris University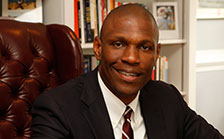 Dr. Christopher B. Howard, President of Hampden-Sydney College, has been elected president of Robert Morris University in Pittsburgh, PA. Dr. Howard will assume his new position on February 1, 2016.
Full Story...
---
Student Interns Find Unique Opportunities in D.C.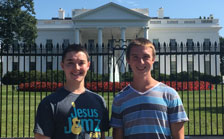 Hampden-Sydney students traveled to D.C. this summer to complete various internships in the nation's capital. Stewart Lawrence '17, Ashby Neterer '17, and Maxwell Maurer '16 headed to Washington for work ranging from Congress and the Supreme Court to a religious non-profit.
Full Story...