News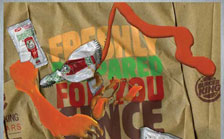 On Thursday, April 30, Hampden-Sydney College's Atkinson Museum will host the 2015 Student Art Exhibition.Seniors and Visual Arts majors, Justin Jones and Thomas Crenshaw will be the featured artists. Jones will present his thesis work entitled "A World Like No Other" while Crenshaw showcases his thesis project entitled "Painting with Ketchup."
Full Story...
---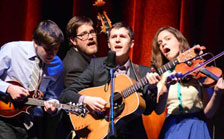 On Tuesday, April 28, the Hampden-Sydney American Acoustic Music Series will present American Folk band, Mipso. The band is made up by Jacob Sharp on mandolin, Joseph Terrell on guitar, Libby Rodenbough on fiddle, and Wood Robinson on double bass. Their music incorporates a three-part harmony and Appalachian influences in their southern string band sound.
Full Story...
---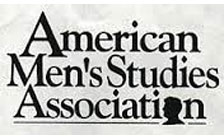 Six representatives from Hampden-Sydney spoke and presented research at the International Conference on Masculinities in New York City in early March. The theme of the conference, which was co-hosted by the American Men's Studies Association, was "Engaging Men and Boys for Gender Equality." The weekend also served to launch the new Center for the Study of Men and Masculinities at Stony Brook University, which is directed by Michael Kimmel (author of many works in the field of men's studies, including "Manhood in America" and "Guyland").
Full Story...
---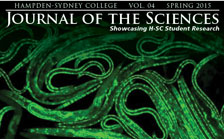 The Hampden-Sydney Journal of the Sciences is now in its fourth year as a student-run publication and its second year of producing a print version. The Journal is a showcase of the wide variety of scientific research being conducted at Hampden-Sydney by its students. The work in the Journal represents the products of summer research experiences, departmental honors work, classroom projects, and other ventures that show the central importance of research to a complete Hampden-Sydney scientific education.
Full Story...
---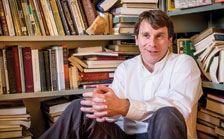 Angus K. McClellan '05
When Dr. Robert Irons '00 was a young boy, he would flip through issues of National Geographic with eager eyes and steadfast resolve. "I'd never really been anywhere," he said, "and I'd see all of these far-off and amazing places, and I told myself, 'As soon as I can, no matter what I have to do, I'm going to go see these things.'"Irons's fascination with distant cultures and civilizations would propel him across Europe and the United States, through years of hardship and study, and finally back to Hampden-Sydney as the newest professor in the Classics Department. He currently teaches Greek and Latin, and next semester he will teach Western culture. His loop from student to teacher was neither easy nor short, but it was a path he took deliberately, and not without the requisite faith and courage in his endeavors. Soon after his graduation, he bought a one-way ticket to Ireland."I worked on a farm there for about three months, saved a little money, and started travelling, taking odd jobs wherever I could," he recalled. He worked his way to Italy, where he taught private English lessons, with the ultimate goal of learning enough to be able to read classic Italian literature in its original text.
Full Story...
---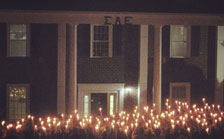 T. Sydnor Kerns '17
Since our founding, Hampden-Sydney College has sought "to form good men and good citizens." That mission epitomized William Caleb Wharton '16, so it was a tragedy when family, friends, and the community learned of his death on November 2, 2014. However, this loss of a dear friend came with a blessing: we were all shown more clearly what it means to be a Hampden-Sydney Man and to live within our brotherhood. With the help of this brotherhood, Caleb's family and friends made the transition from tragedy to the celebration of his life.According to President Chris Howard, brotherhood is "a commitment to love each other, especially during difficult times, even when you don't like each other. [...] We are bonded in a way that is shown when things aren't going well. When there is a challenge [...] people [in a brotherhood] tend to come together." As the news of Caleb's death spread, his fraternity brothers began to gather at the SAE house. At a school so close and so small, news spreads quickly. Friends, family, teammates, coaches, and faculty gathered also. Everybody came by to spread their unconditional love out of respect for Caleb, their fallen brother, and to support those in mourning.
Full Story...
---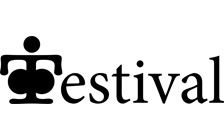 Hampden-Sydney College students are working to raise awareness about men's health and testicular cancer. April is Testicular Cancer Awareness Month and the H-SC community is holding the first ever "Testival" for students.In an effort to raise awareness of this harmful disease, "Testival" will include a 5K walk/run event, a strength competition, and a self-examination educational program.
Full Story...
---
John Dudley '95
What does it mean to be masculine? What does an American war hero look like? Jeffrey Yamashita, this year's QEP Fellow, has been working with students to answer these and similar questions.Yamashita is a Ph.D. candidate in the Department of Ethnic Studies at the University of California, Berkley. This fall at Hampden-Sydney, he taught "History of Race and Ethnicity in the U.S." and the freshman seminar "Athletics and Masculinities." This spring he is teaching an interdisciplinary course "Masculinities in Context" and "The Other U.S. War Hero," which was also the subject of a multi-day symposium.Yamashita is committed to the liberal arts and challenges his students to push their personal boundaries, to think critically about their world, and to see how communities are affected by prejudices and stereotypes.
Full Story...
---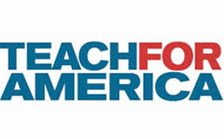 Seniors, Lukas Epps-Dawson, of Greensboro, NC, Dontae Buck, of Baltimore, MD, were recently selected to join the Teach for America program. Teach For America (TFA) is a national teacher corps of college graduates and professionals who commit to teach for two years and raise student achievement in public schools. This elite program accepts only around 11%-12% of their applicants each year.
Full Story...
---
On Monday, March 30, 2015, eight Hampden-Sydney men were inducted into the honor society Phi Beta Kappa. Membership recognizes the highest academic achievement, moral character, responsible citizenship, and broad intellectual curiosity.
Full Story...