Polls closed Tuesday night and as people walked out of the voting booth, they walked out with pride for fulfilling their civic duty. This election cycle has been a chaotic marathon, even more so for those experiencing it for the first time. College students, most of whom have never before voted for a president, got their first glimpse of politics on the national scale. We asked politically active students on Hampden-Sydney's campus to express their feelings about the democratic process and American politics. While their focus varies, it appears that their hope for the future and in America is resolute.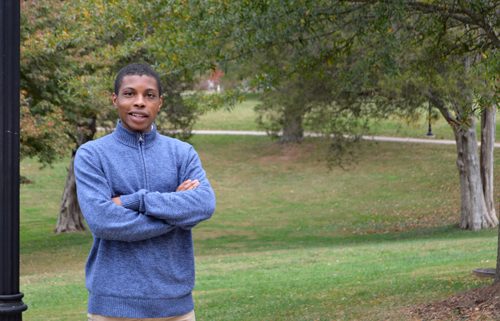 Trevor Starnes '17 President of Young Democrats
I believe the presidential election this year displayed an excellent take on our democratic process as it has remained and continues to remain a model across the globe. The political engagements of the American people signified a fair and democratic process that is often unavailable, suppressed or manipulated in other parts of the world. We are able to enjoy many rights and privileges due to the American people challenging their elected officials by actively seeking improvements in their districts and states. The fundamental principles and ideas are minute pieces of the American identity without fair and democratic elections. Our elections remind us of who we are as a nation and who we are as citizens. We define ourselves not by the content of any particular party, color, or creed, but by the content of character. When I reflect on the transition of power, it is peaceful. It is not simply to calm any anguish, but to display resilience, hope, and freedom into the aspects of governing. No matter what our policy preferences or political ideologies may be, America will always remain a beacon of hope for the world, for we are more than just a collection of Republicans, Democrats, Libertarians, Greens, and independents. It gives me hope and optimism that America will remain open, free, and democratic for generations to come.