Colleges and universities are often the recipients of bequests. Some come immediately upon the death of the donor; others take a while. In the case Wycliffe Cecil Jackson '03 (that's H-SC class of 1903), it took 56 years, and when it arrived, it was turned out to be a rather unusual bequest to an all-male college.

In 1960, Mr. Jackson bequeathed 37 acres in Griffin, Georgia, to the Pine Valley Girl Scouts Council of Spalding County to be used "for the purpose of providing a camp site for the Girl Scouts of this area."
Camp Cecil Jackson has been described as a "petite camp with loads of character" and includes a rustic lodge and quaint cabin unit. The facilities were upgraded throughout the years thanks to sale of those ubiquitous Girl Scout cookies. However, in January of 2013, the Girl Scouts of America for the Greater Atlanta Area decided to close Camp Cecil Jackson.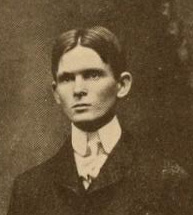 Jackson's will stated that if the Girl Scouts ever stop using the land for the intended purpose, the land would go back to the estate, and Hampden-Sydney College is the sole remaining beneficiary.
Since Griffin is a long way from Hampden-Sydney, the land will be sold and the funds put to use closer to home, but the irony of a men's college inheriting a Girl Scout camp is not lost.