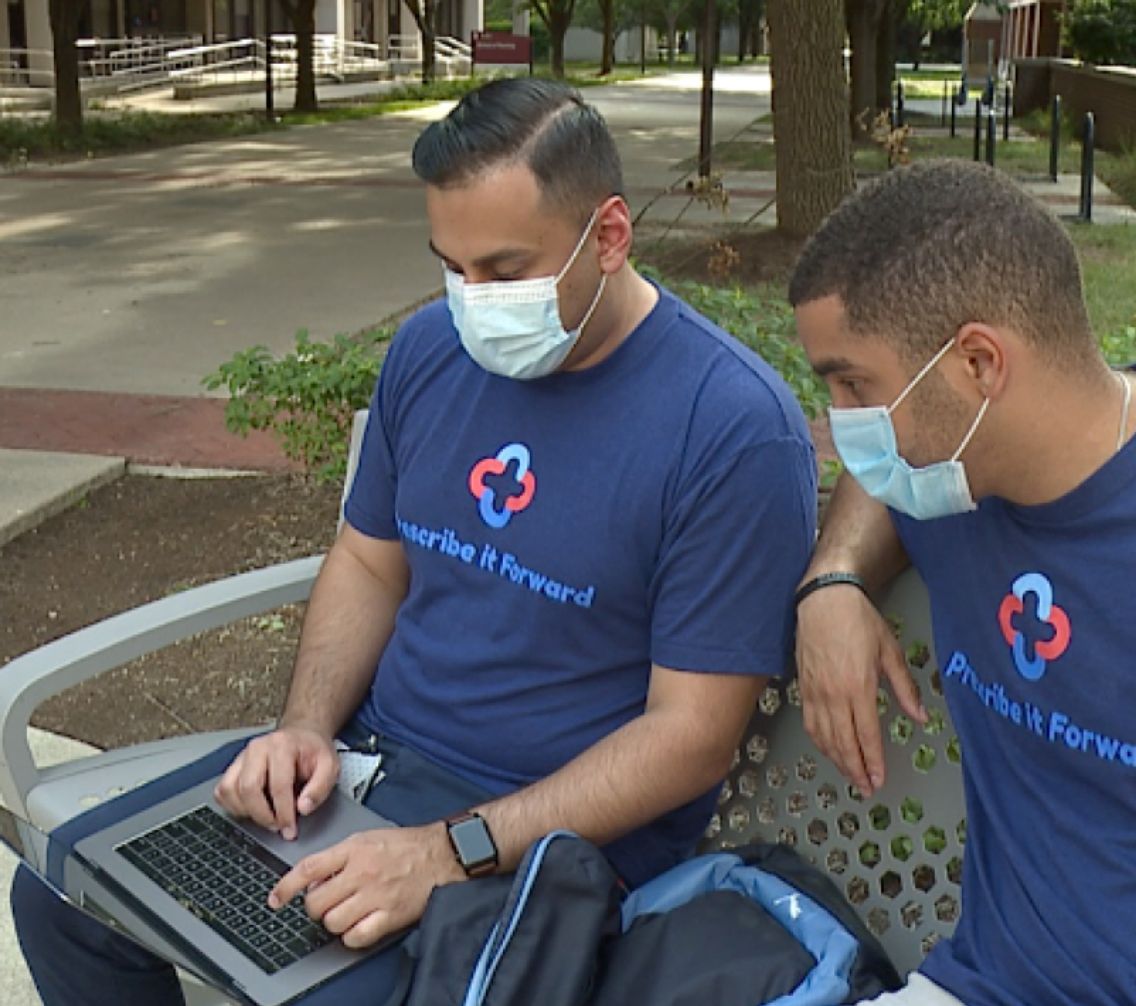 Aaron Gilani '15 and a small group of his classmates at the Indiana University School of Medicine established Prescribe It Forward, a non-profit committed to mentoring students through the medical school application process. With more than 600 mentors and 700 mentees across 40 states, Prescribe It Forward is garnering national attention.
With his board exams postponed due to the pandemic, Aaron took time to reflect on his first two years of medical school. "It seemed to me that there were two groups of students," says Gilani. "One group made up of students that come from long lines of physicians or from communities that turn out physicians left and right, and another group that seems to have made it on their own and may be the first in their community to go to college or medical school."
As a first-generation college graduate himself, Gilani knows the importance of mentorship to the success of under-represented, under-privileged students. During his own medical school application process, Gilani learned from the experience of one of his Hampden-Sydney mentors, Barron Frazier '12. "Neither of us came from families that had anyone in medicine," says Frazier, now a pediatrics fellow at the Monroe Carell Jr. Children's Hospital at Vanderbilt University. "Trying to understand the process of applying to medical school is difficult. Since I had already gone through that process, I tried to give Aaron advice on how to sell himself and what to look for in a program."
Grateful for the guidance, Gilani looked for ways to help other medical students in situations similar to his own. In his second year of medical school, Gilani saw a tweet from a new IU medical student named Jordan Saunders asking for guidance from an upperclassman. Gilani reached out to Saunders and became a mentor to the aspiring physician.
It was another tweet sent by Saunders just a year later that inspired Gilani to pay it forward in an even bigger way. Saunders tweeted his desire to mentor students through the grueling process of applying to medical school, and Gilani responded, "I think there's something here."
Knowing firsthand that the need for this type of practical support exists, Gilani asked himself: does this service exist? "A lot of companies charge exorbitant fees like $500 to read an essay or $1,000 to review an application. This further widens the accessibility gap of medical school and negatively affects marginalized populations," Gilani explains.
So Prescribe it Forward was born. In just 24 hours, Gilani drafted a business plan and website detailing a nation-wide mentoring program. The idea caught on like wildfire and Gilani and his co-founders rapidly scaled the program, recruiting more than 600 mentors to serve 700 mentees across 40 states in the non-profit's first 90 days alone.
---
I take so much pride in being a Hampden-Sydney grad. My experience at Hampden-Sydney gave me the confidence to say, 'I can do this,' and to then go out and actually do it.
~Aaron Gilani '15
---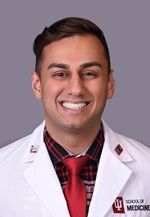 Prescribe it Forward aims to serve medical school hopefuls from all backgrounds, but especially students from under-represented minority, first-generation, LGBTQIA+, non-traditional or otherwise disadvantaged populations. Services range from personal statement and MCAT guidance to help choosing and scheduling classes. The best part? All services are 100% free.
"My time at Hampden-Sydney always challenged me to ask myself, 'What is the right thing to do?'" Gilani says. "The right thing to do in this case is to keep our services free forever. No matter how big we get, our mentorship programming will always be free."
Frazier points out that, traditionally, "resources benefit those who have resources. And medicine especially needs more diversity not only of skin color but also of backgrounds and experiences. People who are interested in medicine but don't know how to get past the barriers to entry might settle for another career because the challenges to getting into medical school seem too daunting. So the way Prescribe it Forward is helping to level the playing field is very cool."
"This has already gone well beyond anything I ever could have imagined," Gilani answers when asked about his hopes for the non-profit's future, "but we aim to be the one-stop shop for all things mentorship in the medical field. Right now we focus on medical students helping pre-medical students. But in the next few months, we hope to expand our services and match residents and physicians with current medical students who want to go into certain specialties. We are also exploring mentorship programming for pre-dental and nursing students in the future."
So, how does a busy medical student navigate the intricacies of establishing a non-profit and acting as its executive director? Gilani leaned on his entrepreneurial spirit and on his MBA from William and Mary. "I always wanted to practice clinical medicine, but I also wanted to incorporate my entrepreneurial spirit," Gilani says. "I knew I needed the MD for credentialing, but I also wanted another tool in my arsenal with which to help people, and that's where the MBA comes in. I want to practice medicine, but how does that manifest over time?"
Eager to use both his understanding of business systems as a whole and his practical knowledge of the day-to-day lives of practicing physicians to effect change, Gilani says, "Business and medicine are not mutually exclusive. A lot of the issues I saw in business, I'm now seeing in our healthcare industry. America spends more on healthcare than any other country in the entire world, and we don't really have the outcomes to show for it. So, there is clearly room for improvement."
He continues, "As a surgeon, I can only help as many people as I can operate on in a day. To be able to zoom out and understand medicine as a complete landscape and use my MBA to help healthcare on a larger scale from an administrative or corporate point of view is important to me."
"I take so much pride in being a Hampden-Sydney grad. If you go to a much bigger school, you might have a diffusion of responsibility mindset, thinking someone else will do it. But my experience at Hampden-Sydney gave me the confidence to say, 'I can do this,' and to then go out and actually do it."
To learn more, visit https://www.prescribeitforward.com/.