The Heart of a Surgeon
A Bond Between Art and Science
From the Record, Fall 2021
By Alexandra Evans
Dr. Walter Randolph "Ranny" Chitwood, Jr. '68 is truly a jack of all trades, and he has mastered quite a few. A pioneering heart surgeon, talented photographer, master angler, antiquarian bibliophile, and ham radio operator, Dr. Chitwood finds insight and inspiration from myriad places and experiences. But art and science have undoubtedly been the two most common threads woven through his life's story.
A holistic view of art and science has helped Dr. Chitwood innovate throughout his illustrious 45-year career. The first surgeon to perform a robotic mitral valve repair in North America, he went on to operate and train surgeons on the technique and technology in 17 countries—often carving out time for photography side trips during his stay in each country.
"Everything I've done has been an incremental step," Chitwood says. "I learned electronics from amateur radio. I learned optics from photography. So now I'm working with a robot which is optics and electronics. You have to use your left brain and right brain." A true student of the liberal arts, his varied interests inform his understanding of new concepts and procedures and have guided his care of patients, making him a better physician. And by all standards, he has been a great physician.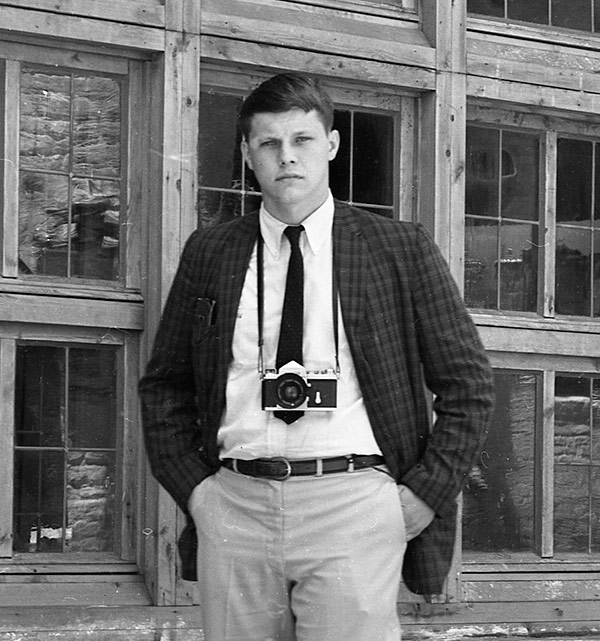 Although he was an early champion of the robotic surgical technique—which results in less patient trauma, fewer complications, and faster recovery times when compared to the traditional surgical alternative—his belief that robotics were the future for heart operations was not widely shared by his colleagues at first.
After successfully completing the first robotic mitral valve repair in 2000, Chitwood went on the speaking circuit to give talks about the procedure and share info with other surgical teams. He was surprised with the lukewarm reception and pushback to implementing a new technique because "the old way worked just fine," according to some of his colleagues. "I knew I was going to be highly successful because of the way they blew me off the stage," he laughs. "Now the guys who didn't believe in me are the same ones giving me all these awards."
Time has proven that if there's one thing you shouldn't do, it's underestimate Ranny Chitwood. Still in his cardiac residency program at Duke University in 1984, Dr. Chitwood was tapped to develop and head the brandnew cardiac surgery program at East Carolina University School of Medicine. Every weekend of his final year at Duke, he drove the 108 miles from Durham to Greenville to help build the ICU facility, order equipment, and hire staff. "I said, 'We will operate within two weeks of my arrival,'" Chitwood remembers. "Of course, everyone thought I was crazy. But we did just that."
That was just the beginning. Dr. Chitwood went onto build The East Carolina Heart Institute, which is the first fully integrated center in North Carolina "devoted exclusively to education, research, treatment, and prevention of cardiovascular diseases," according to its website. The institute includes an integrated department of cardiovascular sciences—also established by Chitwood— as well as a heart hospital and outpatient, research, and education centers.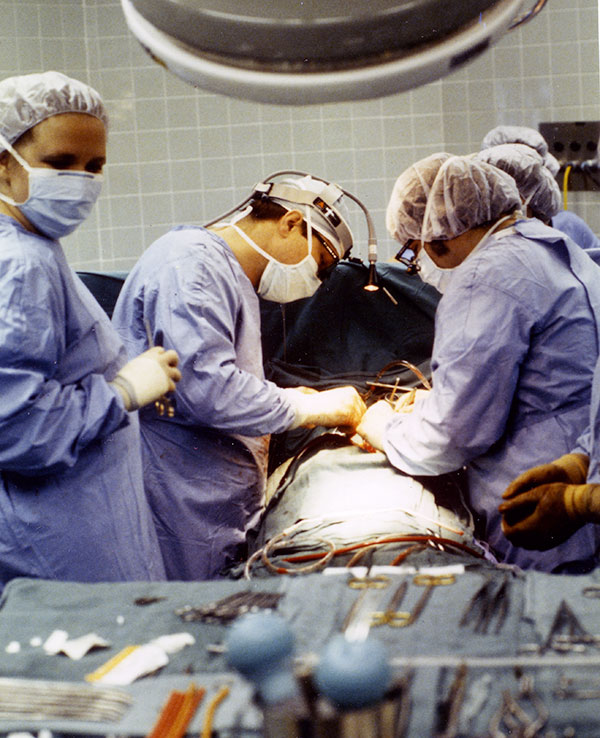 Dr. Chitwood personally performed more than 10,000 cardiac operations during his career. He has authored more than 250 peer reviewed scientific and clinical articles and book chapters, given over 60 invited national and international lectures, is a member of 25 professional societies and president of three, has held several named professorships, been honored with his own named professorship—the W. Randolph Chitwood Distinguished Chair at ECU—and won countless awards including the American Association of Thoracic Surgery's Scientific Achievement Award—the organization's highest honor—in 2020, which he says was "out of the blue."
Yet, his is a career that almost wasn't. Coming from a family of doctors, Chitwood displayed an aptitude for science early on, but as he entered high school and college, other interests took precedence, and he graduated from Hampden-Sydney—like his father and uncle—with no plans of attending medical school—unlike his father and uncle. He took a job with DuPont in Delaware as an entry-level textile chemist. Two years later, after realizing that everyone he carpooled with had advanced degrees, he knew he needed more.
So, on a snowy day in January, Dr. Chitwood remembers, he took a day off from DuPont and drove from Wilmington, Delaware, to Hampden-Sydney in his Buick Skylark convertible to talk to Professor of Biology Ed Crawford. "I said, 'Ed, I don't know what to do. I'm thinking about going to grad school in maybe biology or something.' And he said, in his Southern accent, 'Damnit, boy, you going to medical school,'" Chitwood laughs.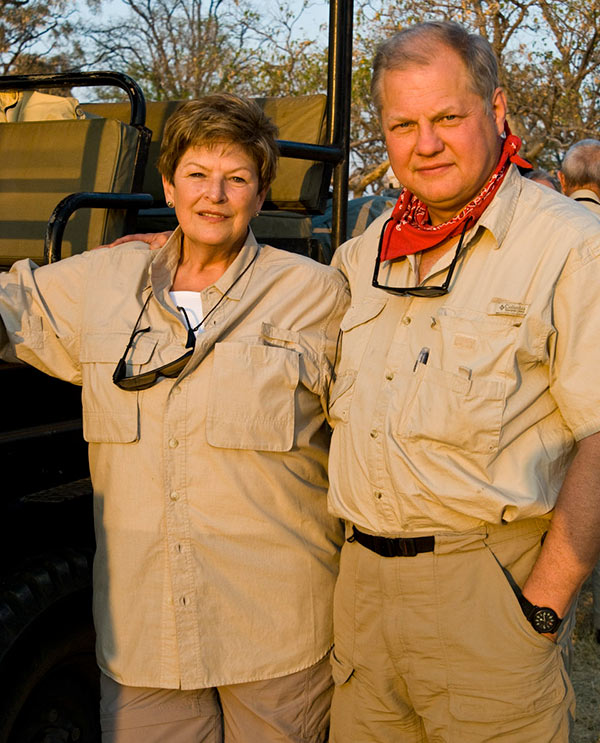 But Chitwood didn't have all of the courses or grades he needed to get into the only medical school he was interested in—the University of Virginia. "So, Ed said,'Why don't you come down here and work with me for a year. No guarantee,'" recalls Chitwood. "They were the toughest courses I've ever taken, even tougher than medical school. Ed was the key to getting into UVA from Hampden-Sydney because UVA knew how tough he was."
Dr. Chitwood excelled at UVA—top of his class, Alpha Omega Alpha honors, and a match with the top-notch cardiac surgery residency at Duke University under legendary Dr. David Sabiston. "We called it a Decade with Dave," Chitwood says of the 10-year program. "Many of the wives left, but mine stayed," he says proudly. He gives his high school sweetheart and late wife, Tammy (Longwood University 1968), credit for much of his success, saying: "She was my compass."
Having retired from the operating theater in 2015, Dr. Chitwood remains active in the field of cardiac surgery by helping develop less-invasive catheter-based heart valve repairs and robotic surgical devices and training surgeons to safely implement new technologies. And he has continued his beloved hobby of photography, traveling the world on photo expeditions—his life's works a reminder that art and science are indeed not mutually exclusive.