Intended Career
Law school or Capitol Hill in some capacity related to government affairs or relations
Activities/Clubs
College Activities Council chairman, Kappa Alpha fraternity, Interfraternity Council chairman, Wilson Leadership Fellow, Garnet and Gray Society, and Omicron Delta Kappa
What made you choose H-SC?
My dad went to Hampden-Sydney— Jay Mitchell '85—so I grew up knowing about it and coming to campus. I also went to a smaller high school, which was beneficial for the way that I learn and interact with people.
What's your favorite part of being at H-SC?
The social life, because I'm a naturally social person. I also love how small the school is—we really are just one community. It's a very unique quality that you can't get at other schools.
How would you say your time at H-SC has transformed you as a person?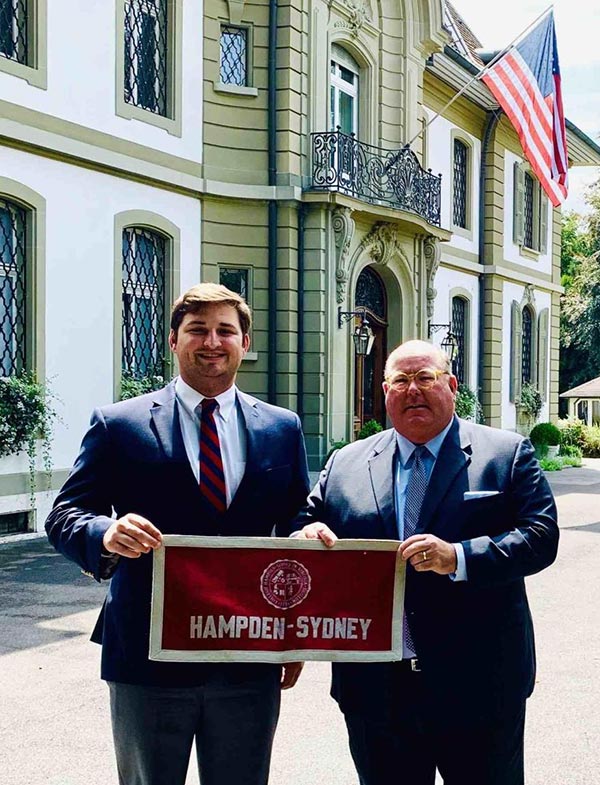 It has certainly humbled me. Like most 18-year-old freshmen, I came in with a sense of entitlement and thinking I knew everything. My time at the College has taught me how to think, which has made me humbler, because I've realized there's a lot I don't know. My time here has also taught me how to figure things out on my own, as well as how to communicate with others, especially when trying to resolve conflict.
What value do you gain from the various activities you participate in on campus?
Having leadership roles in a lot of these groups has taught me about humility and gratitude. It has shown me how much effort goes into the events and activities that happen on campus. I have gained a big appreciation for the many people who work here—especially in student affairs, because I have interacted with them so much.
What is your favorite way to spend your free time on campus?
I'm a big outdoors person, so when it's a beautiful day, you can find me outside with my brothers at the fraternity house, throwing the football, or fly fishing at Lake Chalgrove. I'm a big football fan, so I attend as many games as I can.
What are some of the opportunities you've had off campus during your time at H-SC?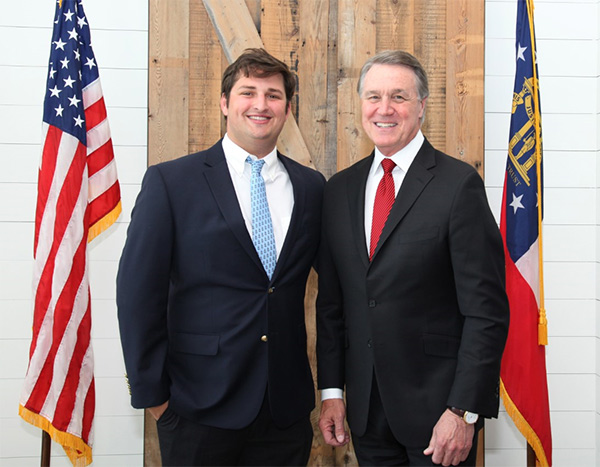 I've had some interesting internships during my time here that have been amazing experiences. During the summer after my freshman year, I worked in Atlanta for U.S. Senator David Perdue helping constituents with conflicts regarding government programming. It was this experience that sparked my desire to work in the government. After my sophomore year, I worked in Switzerland for the former U.S. Ambassador to Switzerland Lichtenstein Ed McMullen '86. Getting to attend meetings and work on projects with him was the experience of a lifetime. Finally, I worked in Charleston, South Carolina this past summer for Adams & Reese LLP in the law firm's government affairs department researching legislation and business opportunities.
I have been extremely blessed to be able to have these opportunities over time and so much of that is due to Hampden-Sydney.