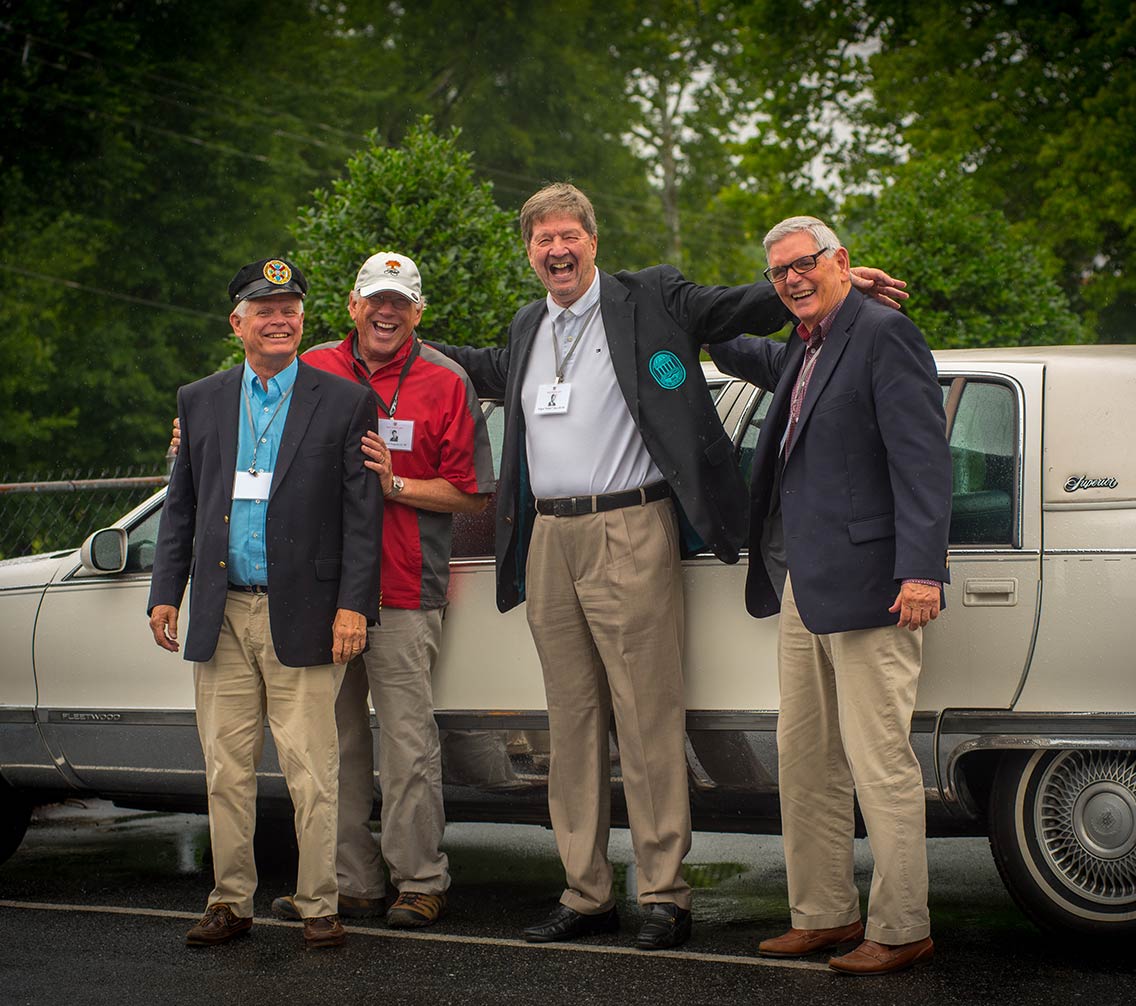 From his faithful support of the Roundball Club and the Annual Fund to attending basketball games, serving as president of the Alumni Association, and chairing his 50th reunion committee, Cobb has maintained a lifelong connection to Hampden-Sydney.
"Relationships have been an important part of my life and career, and some of the relationships I made at Hampden-Sydney are the most important to me," says Cobb, who is the president/principal of CRC Financial Group, which he founded in 1986.
Cobb grew up only an hour away from Hampden-Sydney, but the Lynchburg native didn't know much about the College. After visiting, though, he was sold on the school. "Everyone was so friendly and spoke to you as you walked across campus," he recalls.
Another reason to attend: Cobb was offered a basketball scholarship. "Back in those days, Division III schools could offer athletic scholarships, and I felt fortunate to receive one," he says. "I got $250 a year, which doesn't sound like much today, but tuition was $1,200."
Cobb's fond memories of Hampden-Sydney include his time on the basketball court (even beating William & Mary his freshman year), big band weekends, football games, intramural sports, fraternity functions, road trips (the longest one to Mardi Gras his senior year) and, of course, studying. A history major at H-SC, Cobb is an avid reader and still enjoys history to this day.
His fondness for road trips also remains: Cobb is part of a group that attends most Tiger basketball games, both home and away. "We travel in an old funeral home limousine, decked out in Hampden-Sydney colors," Cobb explains. In fact, Cobb brought the limo to his 50th reunion last summer. "About 50 classmates attended the reunion—it was the most fun I've had in a long time," he says.
Inspired to make a meaningful gift to Hampden-Sydney, in 2002 Cobb purchased a life insurance policy naming the College as the owner and beneficiary, and he makes an annual gift to cover the policy's premiums. The legacy will support Hampden-Sydney's basketball program through the Roundball Club.
"Using life insurance to leverage your dollars into a significant gift is a good way for younger alumni to make an impactful gift," Cobb explains, "because policies are less expensive the younger you are."
"I felt a part of the Hampden-Sydney family from the first time I visited campus and that has never changed—it's a special place," Cobb continues. "I hope others will make legacy gifts to ensure Hampden-Sydney will exist for years to come."
---
Your gift supports the Tiger legacy and positions the College for another 244 years of forming good men and good citizens.
For further assistance, please contact:
Office of Gift & Estate Planning
(434) 223-6780
giftplanning@hsc.edu