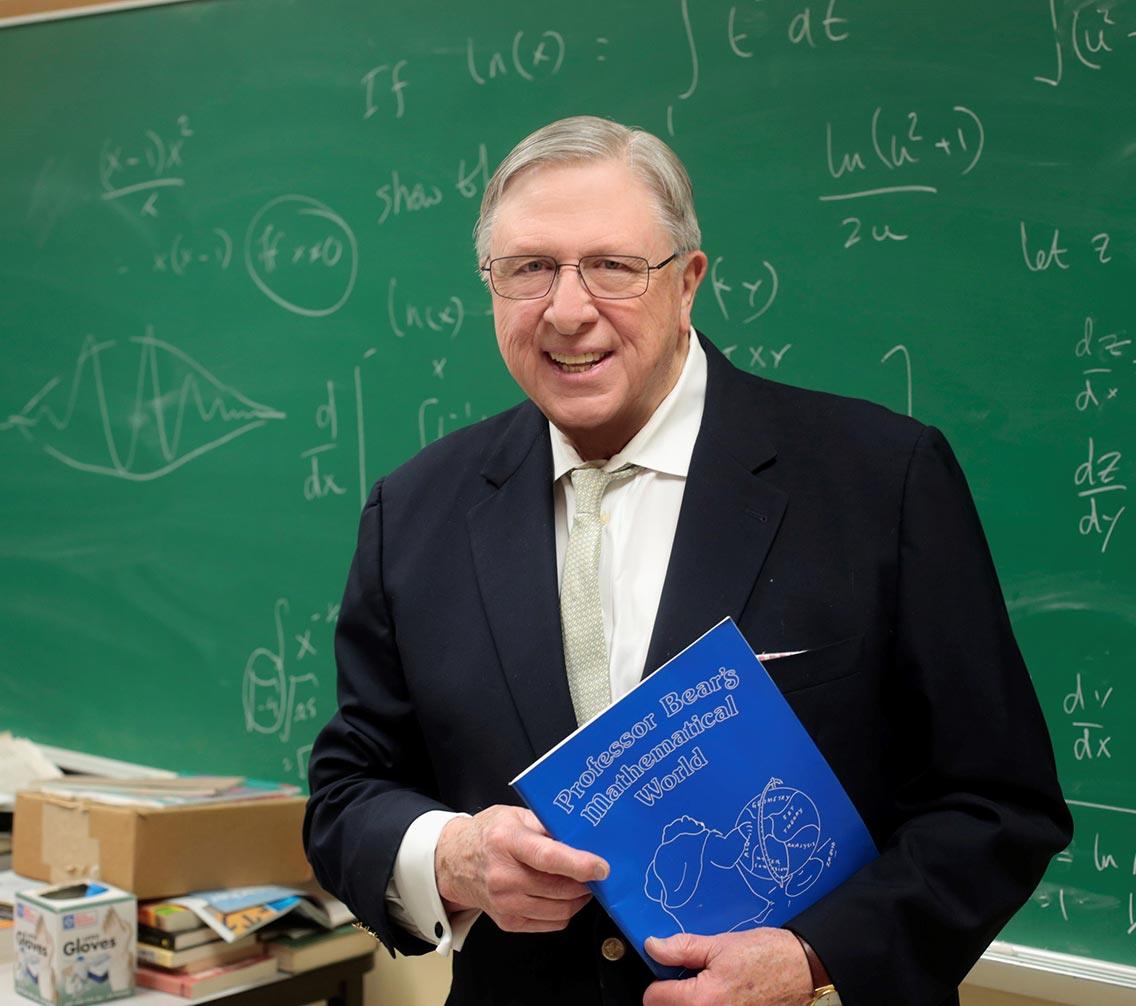 For Jim Boyd '58, education is what he considers "the family business."
"Some folks always wanted to be lawyers. Some wanted to be physicians. I always wanted to be a teacher," says Boyd. "My great-great grandfather was headmaster of the Episcopal High School at the start of the Civil War; his son started McGuire's University School in Richmond, where his grandson, John Peyton McGuire III, later served as headmaster; my mother, his great-granddaughter, taught Latin at Collegiate School. I am proud to be a fifth-generation teacher."
Boyd has taught physics and mathematics at St. Christopher's School in Richmond for five decades. Having attended St. Christopher's himself, Boyd was taught—and influenced—by Hampden-Sydney men. "The headmaster, senior master, athletic director and head of middle school were all alumni. Four of my best teachers were graduates as well," Boyd explains. "The examples set by these men were my reason for choosing Hampden-Sydney."
Both Boyd and his younger brother, McGuire Boyd '64, attended Hampden-Sydney. Indeed, family is part of Boyd's Hampden-Sydney story. Their father's first cousin, Pocahontas Bolling "Bollie" Hubard Terrell, lived in a cottage on Fraternity Circle just across from the KA House. The brothers "enjoyed quiet, happy times at Cousin Bollie's house when such times were needed," says Boyd. Cousin Bollie's nephew, Professor Robert Hubard, also lived on the Hill. And Boyd's son, Leo Boyd '92, followed in his father's footsteps at H-SC.
Boyd and his brother have supported Hampden-Sydney over the years through the McGuire-Boyd Scholarship, which they established in honor of their parents after they passed away. Administered by the Honors Council as part of the College's Honors Awards, the McGuire-Boyd Scholarship has been funded through the brothers' annual gifts since 1965. "My mother and father were happy and enthusiastic supporters of the College," Boyd explains, "and we consider Hampden-Sydney family." In addition, Boyd has found other ways to support Hampden-Sydney both now and in the future, like a charitable gift annuity that supports the College while providing Boyd valuable tax benefits.
There's no question Boyd's affection for Hampden-Sydney runs as deep as his family's commitment to education. "I can't say enough about Hampden-Sydney's influence on me personally and professionally. Any gift to Hampden-Sydney is an investment in sound and honest education."
---
Your gift supports the Tiger legacy and positions the College for another 244 years of forming good men and good citizens.
For further assistance, please contact:
Office of Gift & Estate Planning
(434) 223-6780
giftplanning@hsc.edu