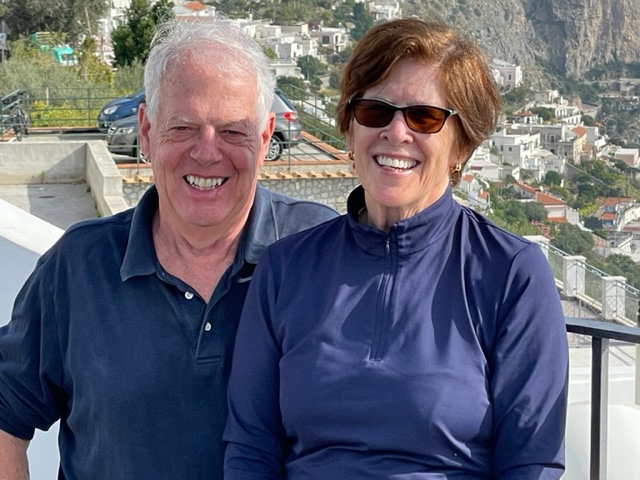 Since graduating from Hampden-Sydney with a degree in math and earning his MBA from Rutgers, Jim Edge '67 has held positions in banking, real estate and accounting. "I'm a recovering CPA," he laughed.
Thirty years ago, Edge's experience and skills converged when he founded Cornerstone Financial Management, a business valuation company. Though many would consider him a numbers guy, Edge credits his liberal arts education for helping him along his successful career path every step of the way.
"Hampden-Sydney taught me to take in new data, to be open to new ideas and question everything. It's a lot easier to teach accounting to a liberal arts graduate than to teach liberal arts to an accounting graduate. Even accountants need to know how to communicate," Edge says.
Even more than providing Edge with a liberal arts education, Hampden-Sydney is the place where Edge "grew up" and formed lifelong friendships. "I had just turned 17 when I graduated from high school and was immature, a late bloomer. I found a home at Hampden-Sydney and a close circle of friends in my fraternity, Chi Phi. We cared for each other."
Edge held various student leadership positions and credits his service on the Honor Court as "formative" in his career and his life. Though he enjoyed more than his share of road trips, he also worked in the library and was able to attend Hampden-Sydney partly due to the generosity of others. This has influenced Edge's giving over the years, leading him to faithfully give to the Hampden-Sydney Fund.
At his 50 th reunion in 2017, Edge and other fraternity members were inspired to do more and created two scholarships: one in honor of their beloved Chi Phi caretaker and mentor to the brothers, Lancaster Brown and his wife, Victoria, and another to assist a fraternity brother who demonstrates a financial need.
Most recently, Edge established a charitable remainder trust at Hampden Sydney to endow a scholarship for deserving young men. The gift arose from the sale of a real estate apartment development that he and his wife, Annabel, developed in the Scott's Addition neighborhood in Richmond. "I'll always be grateful for the scholarships which enabled me to attend Hampden-Sydney," Edge shares.
"It's important to strike the right balance between taking care of children and grandchildren [together they have four children and six grandchildren] and the desire to give back," he continued. "There's no magic formula."
The couple also created a scholarship in Annabel's honor at St. Catherine's School in Richmond, where she and other family members are alumnae.
"Annabel and I want to share our good fortune," says Edge. "And we believe that education is the rising tide that lifts all boats."
Returning to numbers, a subject in which he is well versed, Edge knows how important it is for Hampden-Sydney to attract good faculty and good students in the future. "Money doesn't make a good school, but it makes it easier to compete with other institutions when you have it."
"I hope our gifts, combined with the generosity of others, will help Hampden-Sydney continue to form good men and, most especially, good citizens in our ever-changing world."
---
Your gift supports the Tiger legacy and positions the College for another century of forming good men and good citizens.
For further assistance, please contact:
Office of Gift & Estate Planning
(434) 223-6780
giftplanning@hsc.edu