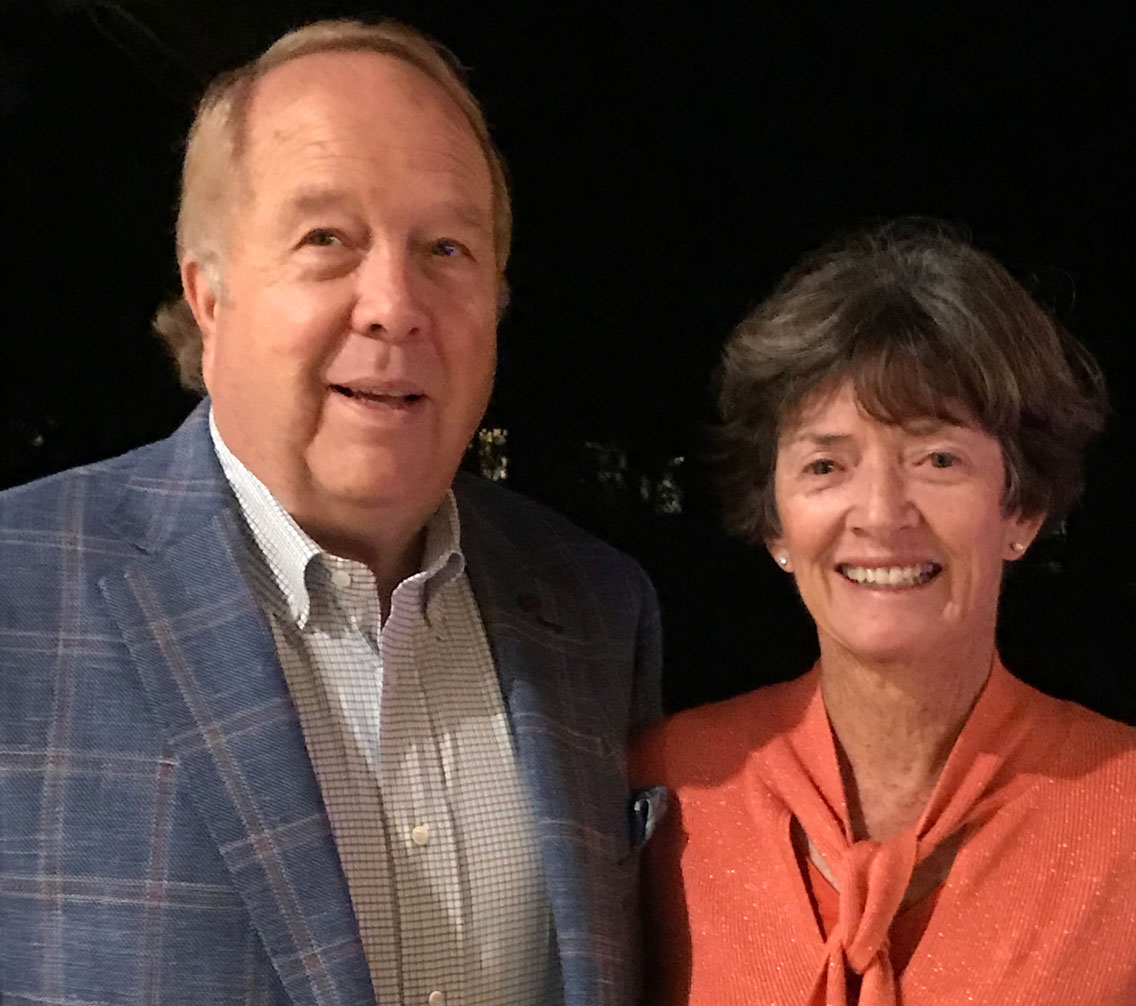 Hampden-Sydney graduates leave the College with their diplomas in hand, ready to display with pride in a frame on the wall of an office or on a shelf at home.
Perhaps more importantly, they take with them the relationships they formed as students—relationships with roommates, classmates, teammates, fraternity brothers, professors, faculty and staff members.
For Johnny Ellis '70, it's those relationships that are a genuine source of pride.
"Hampden-Sydney is known for many things—our status as one of only two remaining all-male institutions in the U.S., our strong alumni network, and our rhetoric program, which produces young men who can think and communicate with the best and brightest," Ellis said. "The relationships I formed at Hampden-Sydney are some of the most important in my life."
Ellis knew Hampden-Sydney was the right fit for him from his first day on campus in the fall of 1966. Over the next four years he was active in student government, Kappa Alpha fraternity, and various athletics—specifically the Rugby Club, which he co-founded in 1968 and which recently celebrated its 50th anniversary. In fact, Ellis continued to play rugby throughout his adult life and credits the sport with several medical procedures he has needed over the years, though he will laughingly tell you, "It has been worth every minute."
Ellis has also stayed involved at Hampden-Sydney over the years. A past president of the national Alumni Association, Ellis currently serves as a College trustee, chairman of the Society of Founders, secretary/treasurer of the South Hampton Roads chapter of the alumni association, and a member of the 50th reunion planning committee for his class.
In addition to his leadership roles, Ellis and his wife, Janet, have endowed scholarships at Hampden-Sydney as well as at William & Mary and Old Dominion, where Janet received her degrees. "We are blessed to be able to give," shared Ellis.
Helping students realize their educational dreams is especially poignant to Ellis. "My father attended William & Mary during the Great Depression but had to drop out because his family couldn't afford to keep him there. That really had an impact on me. My parents sacrificed greatly so my sister and I could go to college."
This desire to give is evidenced in another meaningful way: The Ellises have included gifts to Hampden-Sydney in their wills. Ellis knows more than a little about planning, having worked in the life insurance and long-term care industry since 1972. As the owner of Commonwealth Financial Partners in Virginia Beach, he often tells his clients, "It's so important to make your plans. You can't take it with you, so give from your heart to those you love."
"After making sure Janet and I have what we need for the future and taking care of our daughter, a bequest was the best way for us to recognize a place that has meant so much in my life for the last five decades," explained Ellis. "We hope Hampden-Sydney exists for another 244 years."
---
Your gift supports the Tiger legacy and positions the College for another 244 years of forming good men and good citizens.
For further assistance, please contact:
Office of Gift & Estate Planning
(434) 223-6780
giftplanning@hsc.edu