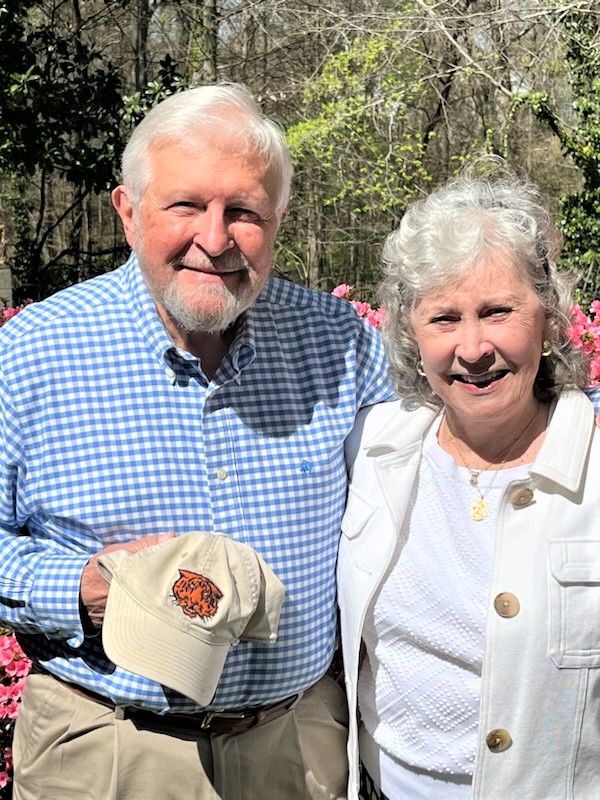 Ken Pritchett '64 knew he wanted to be on the football field—not the sidelines. That's why he chose Hampden-Sydney. Or, according to Tiger football lore, that's why Hampden-Sydney and legendary Head Football Coach Stokeley Fulton chose Pritchett.
"I was Coach Fulton's first football recruit," recalls Pritchett, a Petersburg native who is a realtor with Weichert. "As a 175-pound lineman, I wasn't big enough to play Division I or II. At Hampden-Sydney I played all four years, offense and defense, and had the honor of being named 'best defensive player'by my teammates my sophomore year. We had our first winning seasons my junior and senior years, and beat Randolph-Macon three out of my four years."
Pritchett majored in history and political science and was a member of Pi Kappa Alpha fraternity. In addition to the lasting impression Coach Fulton made on him both on and off the field, Pritchett fondly recalls the influence of his professors. "Dr. Firenze was my advisor and taught German," he says. "He and Mr. Hubbard, who taught political science, were favorites." The College's Honor Code, which decrees that a "Hampden-Sydney student will not lie, cheat, or steal, nor tolerate those who do," also had a lifelong effect on Pritchett.
"My first year on the team, some players were dismissed from the College because of an Honor Code violation," he shares. "Even though my teammates didn't cheat themselves, they were aware it had happened and didn't report it. What I learned from that experience had an influence on me. Truth, fairness and concern for others are guiding forces in my life and work."
Another valuable lesson Pritchett learned at Hampden-Sydney was the impact of philanthropy. "I was able to graduate because of a gift from an anonymous donor," he says. "The funds that were given covered what I lacked from my academic scholarship. It wasn't a huge amount by today's standards, but it had a great deal of meaning and was great timing."
Motivated by that generosity, Pritchett began making annual gifts to Hampden-Sydney after he graduated, and that support has continued over the years. He began by joining the Century Club, then became a Founder and has recently expanded his support by joining the 1776 Legacy Society by funding a charitable gift annuity.
"As alumni, part of our charge is to steer good candidates to Hampden-Sydney," Pritchett continues. "And, of course, we need to be generous with our financial support. Hampden-Sydney has it all: strong academics, a fabulous campus and athletic opportunities that allow for maximum playing time. But the cost to attend Hampden-Sydney is high. For the College to attract good students—and good athletes—we've got to make a Hampden-Sydney education affordable. A lot of people giving a little bit helps."
---
Your gift supports the Tiger legacy and positions the College for another century of forming good men and good citizens.
For further assistance, please contact:
Office of Gift & Estate Planning
(434) 223-6780
giftplanning@hsc.edu