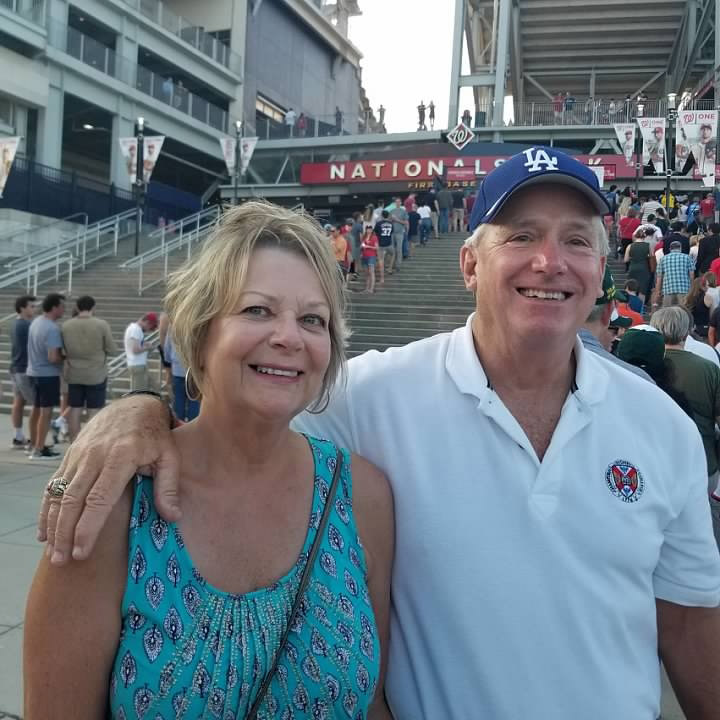 "Every time I drive onto campus, I still get goosebumps," says Spencer. "With our beautiful architecture and well-kept grounds surrounded by the pristine athletic fields, dormitories, and farmland, I'm reminded of the scene in the movie Field of Dreams when you see the baseball stadium nestled in the middle of miles and miles of cornfields. Hampden-Sydney is just as magical."
Spencer grew up in Petersburg—about an hour from Hampden-Sydney—and visited campus often with his father, William B. "Bill" Spencer '39. His uncle, Carter Spencer '38, was an alumnus, too. "My dad took my brother and me to football games and other events," he recalls. "When I was looking at colleges, Hampden-Sydney was in my top three."
Spencer ultimately chose Hampden-Sydney because it offered him exactly what he was looking for. "I was just a decent baseball player and an okay student. I knew I would have a chance of playing baseball at a Division III school, and I thought I would do better academically in a smaller classroom setting," he explains. H-SC turned out to be the perfect fit: "I had fun playing and contributing to our team, and I got a fabulous education."
"More importantly," Spencer continues, "I made lifelong friendships and wonderful memories: running up the hill to accept my bid to PiKA fraternity, winning the Mason-Dixon and Virginia Small College baseball championships my senior year under Coach Stokeley Fulton '55, seeing Marvin Gaye and Tammy Terrell sing (her last performance), almost seeing Sam and Dave perform (Dave came to campus; Sam went to Hampton, VA, instead), pulling all-nighters cramming for exams, and so many more."
Just a year after graduating in 1970, Spencer became president of the Hampden-Sydney Alumni Club in Petersburg and has remained active ever since, helping to organize events like alumni dinners, guest speakers from H-SC, bus trips to R-MC games, and more.
Perhaps his proudest project is coordinating an annual event with the College's Admissions Office. "We host a picnic for the high school seniors who haven't yet committed to the College. It's an opportunity for the boys and their parents to ask questions and learn more about Hampden-Sydney."
One thing Spencer has learned from this event is the need to grow Hampden-Sydney's endowment, as most families—no matter what their situation—are concerned with the cost of tuition. So, when he was considering his reunion gift, that factor came into play.
"I've always been a consistent, but not huge, giver to the Annual Fund and the Big Hitter's Club," Spencer says. "My support was never what I would call significant, though. I showed my love for Hampden-Sydney by being involved, but I always wished I could do more."
With his 50 th reunion approaching, Spencer found the means. "I couldn't make a large gift outright, but when Randy Reed '82 mentioned the charitable remainder trust, I called my financial advisor and he said it would be a great way to give," says Spencer.
"My wife Janet and I will get retirement income, there are welcome tax advantages, and eventually the money will go to a need-based scholarship," he explains. "I was able to make a significant gift to help future Hampden-Sydney students and not affect my current financial situation."
"There's a line in a Todd Rundgren song that says, 'What are riches untold in a life without compassion?'" Spencer continues. "It's the Golden Rule principle of doing unto others. If you love what Hampden-Sydney gave to you, why not make that opportunity available to others?"
---
Your gift supports the Tiger legacy and positions the College for another 244 years of forming good men and good citizens.
For further assistance, please contact:
Office of Gift & Estate Planning
(434) 223-6780
giftplanning@hsc.edu