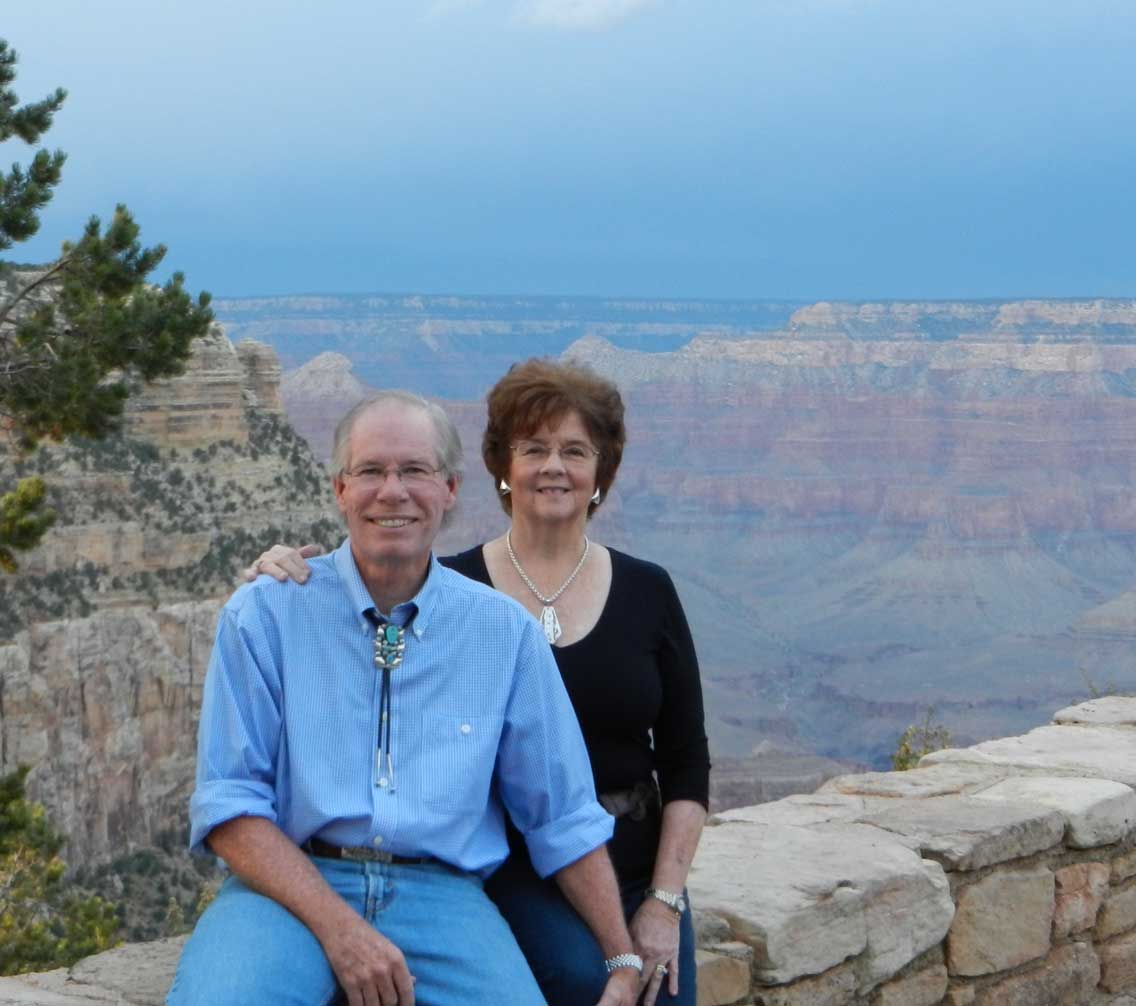 Until a few years ago, Richard Madden '67 was what many would consider an active Hampden-Sydney alumnus: along with his wife, Tassie, he enjoyed Tiger football and basketball games, stayed in touch with classmates and fraternity brothers, attended alumni luncheons in his hometown of Richmond, and faithfully supported the Annual Fund.
But things changed for Madden—and his level of commitment expanded—when he was asked to chair his class's 50th reunion. "Planning our reunion was a watermark for me. It reminded me of all the things I love about Hampden-Sydney—my professors and classmates, my fraternity brothers, the beautiful campus, and the unique history and traditions of the school," shared Madden. "I was motivated to make a statement about what Hampden-Sydney has meant to me."
Madden made this statement by including a planned gift to Hampden-Sydney in his will and sharing his decision with the College. "My gift isn't the largest Hampden-Sydney will ever receive, but it's important because it will go to endowment," Madden said.
A robust endowment is vital to the future of the College, according to Madden. "In order to attract the best students and stay competitive in the highly charged admissions world of higher education today, Hampden-Sydney must grow its endowment," he explained. "Since planned gifts must mature to fund scholarships, starting now is critical."
Madden decided to apply to Hampden-Sydney during his junior year of high school when he visited the College with his church youth group. Madden was immediately sold on the College's stunning campus and strong academic reputation. "Both my parents were educators, so academics were important to me."
A history major at Hampden-Sydney, Madden sang in the Glee Club, played intramural sports, and was a member of Kappa Alpha. "I had some great professors like Dr. Boyd Coyner (Civil War History). We would go to class even when we were sick because we didn't want to miss even one of his fascinating lectures," recalled Madden. "And Dr. Ned Crawley (English and Glee Club), though very demanding, was another favorite."
"When I graduated from Hampden-Sydney, I had skills I didn't even realize I had, like writing well and the ability to motivate others," Madden said. "These skills served me well as a young Army artillery officer in Korea and later in the business world. They were again helpful when I was preparing for our reunion."
Madden had the opportunity to meet Hampden-Sydney President Larry Stimpert during the reunion planning process. "Dr. Stimpert, a man of strong character, is incredibly engaging, humble, and intelligent—all the qualities I look for in a leader. One of his true gifts is being able to articulate the Hampden-Sydney story and remind us why we chose Hampden-Sydney College those many years ago. When he spoke at our reunion, there were more than a few tears being wiped away."
Under Madden's leadership, the reunion was a success. "We had record attendance and were able to get some classmates back to campus who hadn't been engaged in 50 years," Madden said. "Most importantly, we raised $4.3 million to create The Class of 1967 Good Men and Good Citizens Endowment. I couldn't be prouder of what our class was able to accomplish and the impact this gift will have on the future of Hampden-Sydney."
"I hope every alumnus will consider making a planned gift when he thinks about what Hampden-Sydney means to him. I've learned planned gifts are something every one of us has the capacity to make. They are a great way to show our love for the College."
---
Your gift supports the Tiger legacy and positions the College for another 244 years of forming good men and good citizens.
For further assistance, please contact:
Office of Gift & Estate Planning
(434) 223-6780
giftplanning@hsc.edu