"For when the one great scorer comes to mark against your name, he writes not that you won or lost, but how you played the game."
- Grantland Rice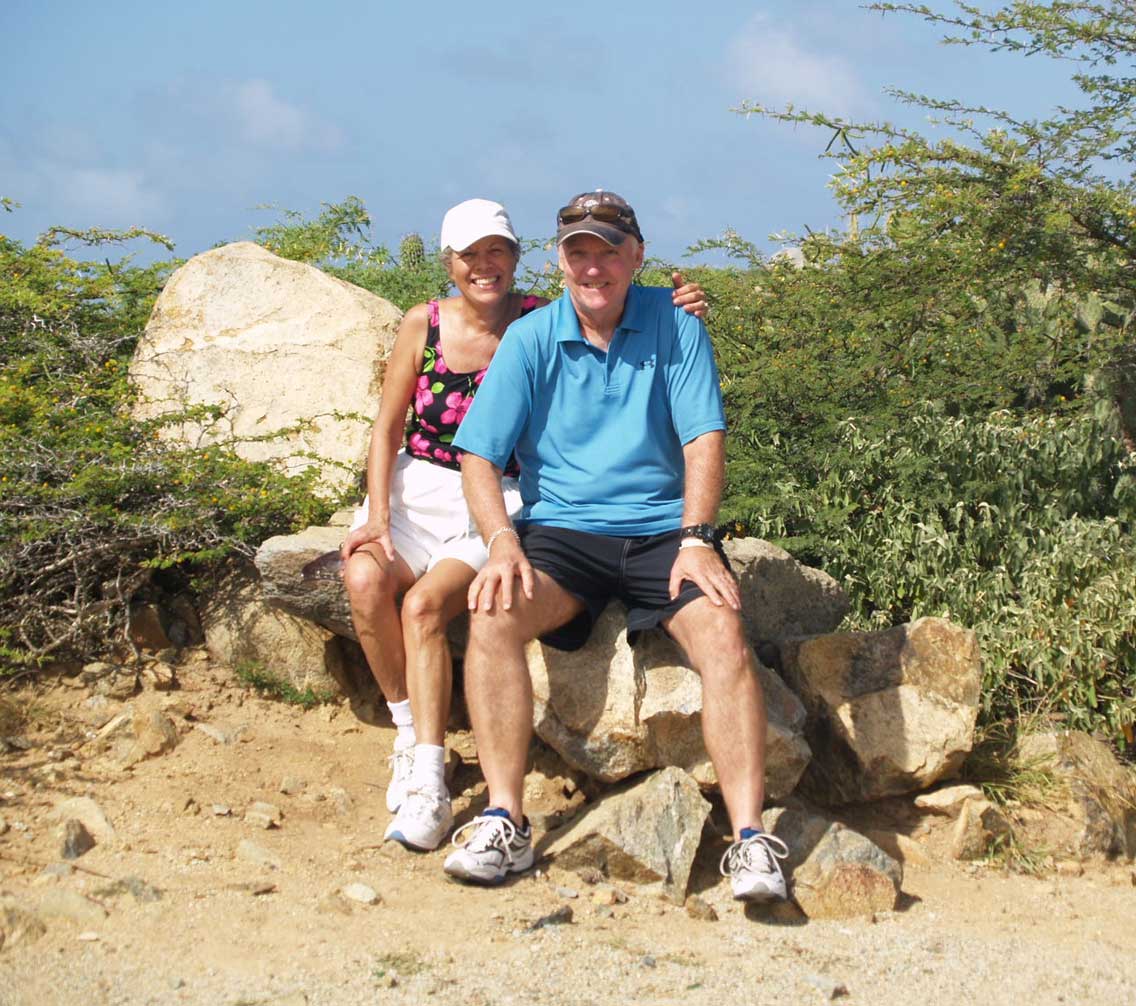 Scott Harwood '65 first read these words written by famed sportswriter Grantland Rice when he was at summer camp in the mountains of Virginia. "I think I have subconsciously lived my life like that," shared Harwood. "I always ask myself, 'Did I give it my all?' Because you can't win at everything."
Giving it his all at Hampden-Sydney is something Harwood is known for. He is a past member of the Board of Trustees, is currently a member of the James Madison Society (a group of former Trustees who continue to give their time), and has been inducted into the 1776 Legacy Society by including Hampden-Sydney is his estate plans.
"I have a charitable remainder trust (CRT) with Hampden-Sydney," Harwood said. "Back in the 1990s, I sold my insurance business. With the proceeds, a CRT was a great way to support Hampden-Sydney and receive a lifetime income for my wife, Susan, and me."
When you understand Harwood's current dedication to Hampden-Sydney, it may be surprising that he didn't always feel this level of loyalty to the school. "I had fun at Hampden-Sydney," laughed Harwood, "Too much fun. I went to Hampden-Sydney because I wanted to join a fraternity (Theta Chi), make friends, and enjoy the social life. And, boy, did I ever!"
When he graduated a year later than planned, Harwood was "ready to leave Hampden-Sydney behind me for good." He entered Officer Training School for the Air Force, and served four years, including a year in Southeast Asia during the Vietnam War. "I grew up while I was in the Air Force," Harwood said. "I learned to be responsible for my own actions and not to blame others for my failures or shortcomings." Harwood proudly attained the rank of Captain in three years and received the Air Force Commendation Medal during his service.
Harwood's Commander gave him some invaluable advice after Southeast Asia. "He told me I was a maverick, which had served me well in my job there, but instead of pursuing a military career, I should take my talents into the business world. I'm glad I listened."
Returning to his hometown of Farmville, Harwood joined his father's insurance business. After growing the company, he eventually sold it to a major bank and started another company, Harwood & Son Insurance, led by his son. "I now work for him," said Harwood.
Being so close to campus, Harwood began to become more engaged at Hampden-Sydney. "I realized how much Hampden-Sydney meant to me. I was asked to join the Board of Trustees in the mid-1990s and then served for 14 years. I can't think of a finer group of men and women who roll up their sleeves and work hard, leaving their egos on the doorstep."
Harwood's financial support has grown over the years as well. From his $100 gift to join the Century Club in the '70s, the $1,000 gift to become a Founder a few years later, establishing a CRT and becoming a proud member of the 1776 Legacy Society, to additional support in between, Harwood knows firsthand how important giving is to a school like Hampden-Sydney.
"Under the leadership and vision of Dr. Larry Stimpert, Hampden-Sydney has an incredible team of administrators, staff and faculty who are doing great things at the school. In order to stay competitive, we must continue to increase our endowment.
"Gifts through your estate plans are a way to invest in the future of Hampden-Sydney. These gifts can make an impact," continued Harwood. "In addition to the CRT, I've let the school know Susan and I have included gifts in our estate plans in other ways as well. It's something every one of us can do.
"Hampden-Sydney provides young men with a foundation for life. It may have taken me a little longer to realize that, but I'm glad I did."
---
Your gift supports the Tiger legacy and positions the College for another 244 years of forming good men and good citizens.
For further assistance, please contact:
Office of Gift & Estate Planning
(434) 223-6780
giftplanning@hsc.edu