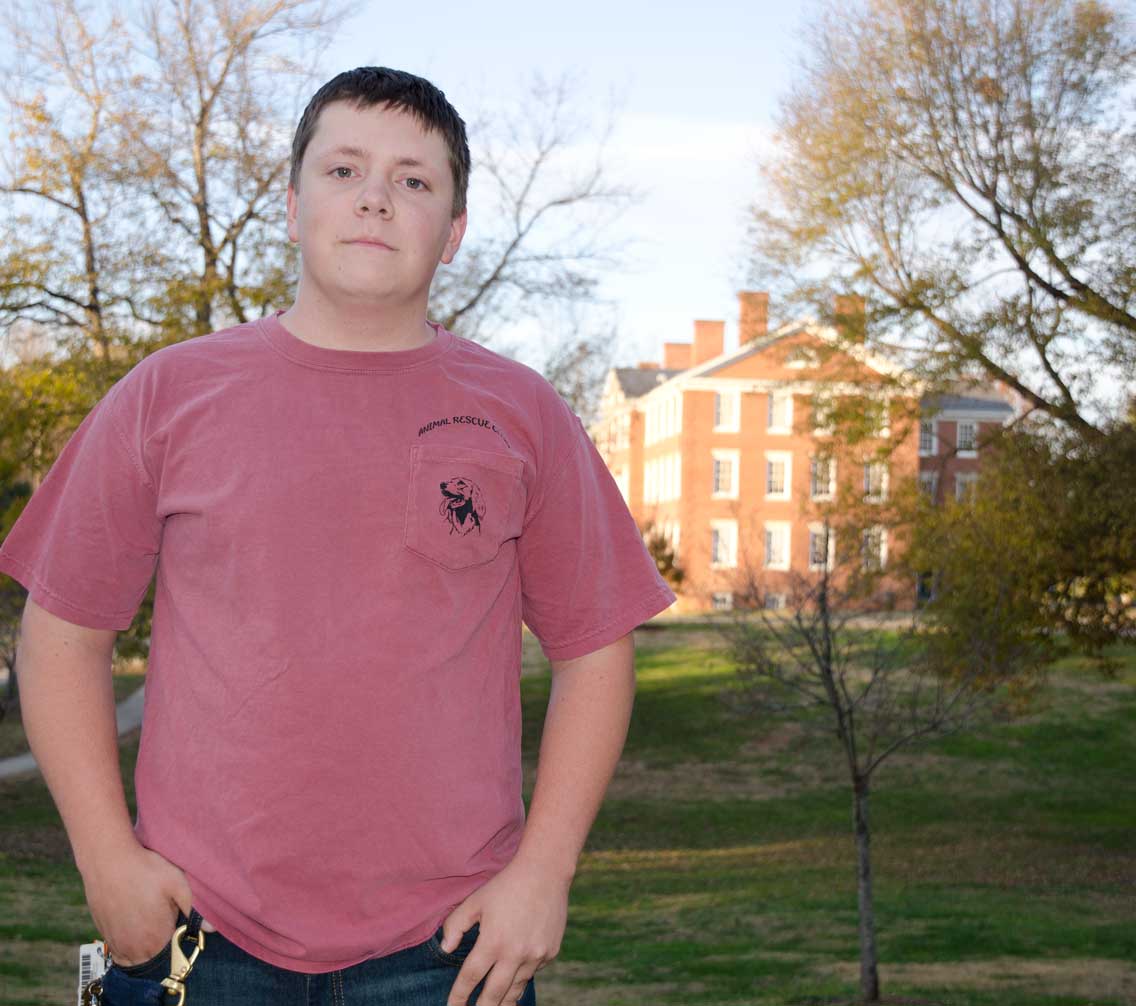 Hawkeye and Deacon have a lot to be grateful for. They both have new homes, thanks to Hampden-Sydney's Animal Rescue Community (ARC) and one very dedicated animal lover, ARC president Shaun Everson '20.

Last fall, feral kitten named Hawkeye was found in Farmville with a severe wound to his eye. An H-SC staff member rescued the kitten, nursed him back to health, and contacted Shaun Everson to see if ARC could help. Coincidentally, one of ARC's priorities this year is to gain control of the feral cat population in and around Hampden-Sydney—by capturing them, having them spayed or neutered, and then re-released—so Shaun was eager to offer support.
Shaun and the other ARC members know exactly how much care and responsibility is involved in rescuing domestic animals.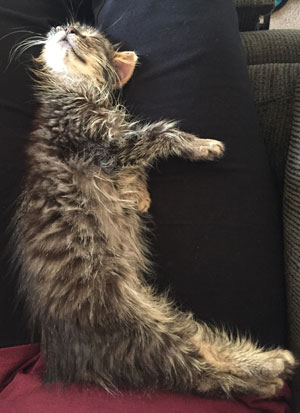 It is a full-time job. With a goal of lowering the kill rates of abandoned dogs and cats, ARC fosters and cares for domestic animals throughout the academic year. This semester, with a full load of classes, the biology major and chemistry minor has been caring for Deacon, a boxer suffering from heartworms. The required care includes giving him treatments and taking him to vet appointments, in addition to the normal feeding, cleaning, training, and socializing involved in preparing him for his new forever-home. It makes sense that Shaun has taken a special interest in Deacon—when he graduates, he hopes to become a veterinarian.
Shaun has been committed to developing relationships with the Prince Edward County Animal Shelter and Animal Control Sheriff, is reestablishing ties with the Southside and Richmond SPCAs, and has a working relationship with Ridge Animal Hospital where John Boswell '08 has been providing services at a reduced cost. No doubt a result of the relationships he's developed, Shaun will be a veterinary technician intern at Ridge Animal Hospital next semester. But Shaun knows that it takes a village, and he hopes that this village will remain in place long after he has graduated.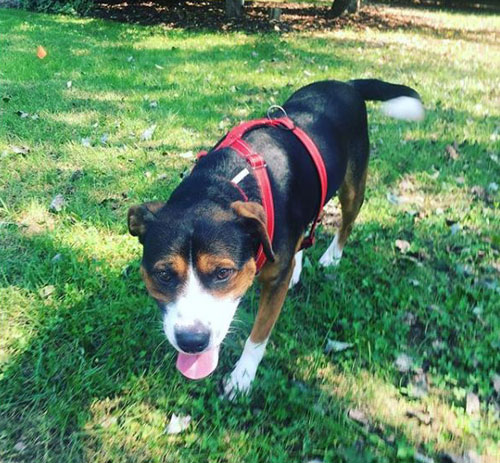 Dr. Julia Palmer, ARC advisor and associate professor of modern languages, believes that ARC is one of the things that makes H-SC distinctive: "Every time the Hampden-Sydney community is aware of a need they respond generously. They are really receptive to our mission." She says that she has never met someone as hardworking, dedicated, and willing to sacrifice as Shaun, describing him as "a force of nature but extremely humble." She adds without hesitation, "He's a delightful student and I am confident about sending him out into the world."
Shaun is happy to report that Deacon is now well enough to go to his new home. Indeed, both Hawkeye and Deacon will be spending their first Thanksgivings warm and well cared-for with their new families, which is definitely something to be thankful for.