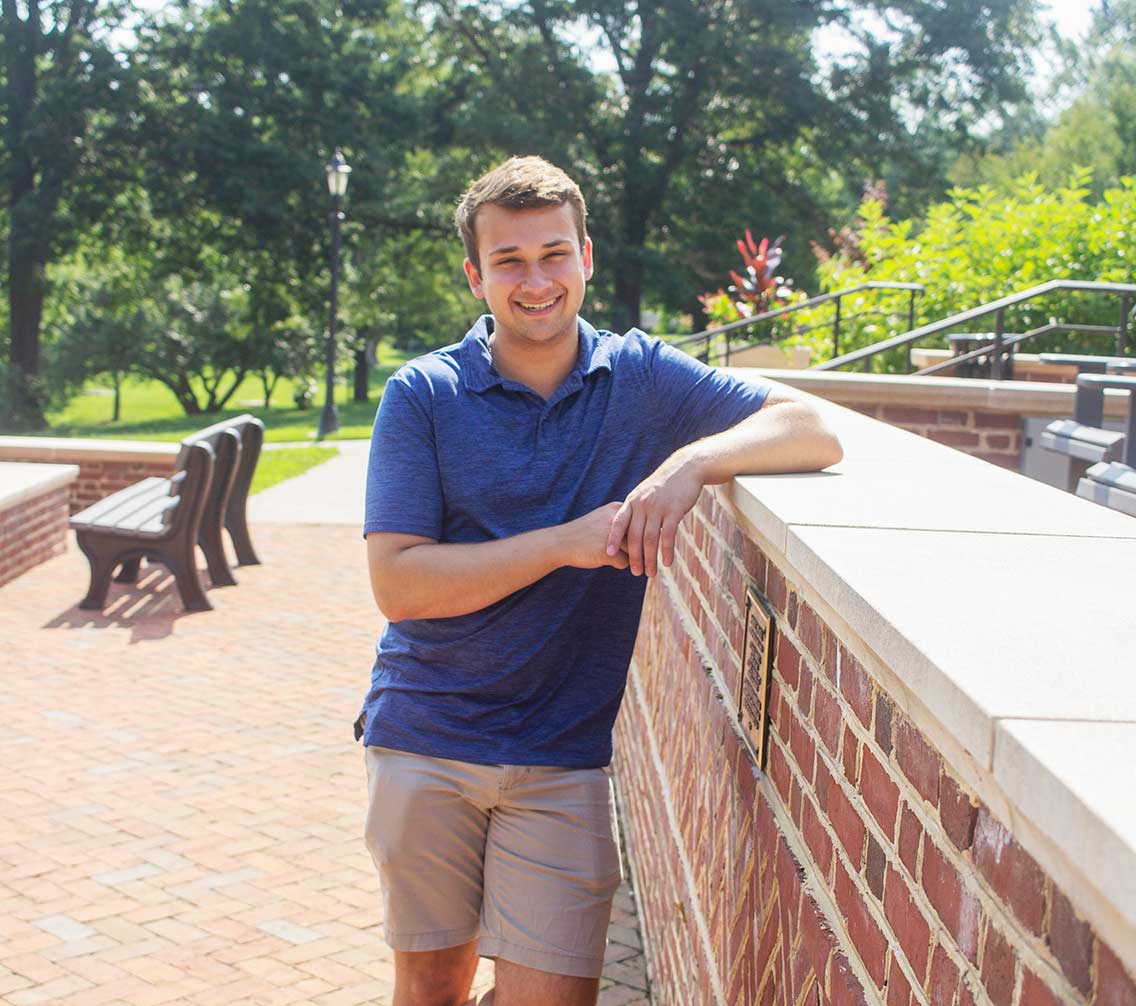 During the 2021 American Association for Cancer Research Annual Undergraduate Student Caucus and Poster Competition in May, Taylor was awarded a Margaret Foti Foundation Undergraduate Prize for Cancer Research (Honorable Mention). His award-winning research—conducted when he was just a sophomore—examines the expression levels of interferon pathway genes as potential biomarkers of patient response to ipilimumab, the first immune checkpoint inhibitor to receive FDA approval for cancer therapy.
This research was initiated during his time in the Hampden-Sydney Research Fellows Program working alongside Associate Professor of Biology Kristian Hargadon '01. "It has been a true joy to work with Taylor, who is one of the most talented undergraduates I have mentored in my 12-year career at H-SC. Being recognized as a sophomore at this prominent international cancer research conference is beyond impressive and speaks to the quality of Taylor's work and the potential he has as a student and research scientist," says Professor Hargadon.
Taylor explained that this research and all of his research at H-SC has not only been a group effort with several current students but also with former students as well, calling it "an intergenerational legacy that one simply would not get at any other school." He adds that previous students' research with Dr. Hargadon was the "instigating force" and inspiration that led this research project. Research in this capacity is meaningful to Taylor because as he describes it, "I know that the work I'm doing now will inspire work four to six years down the road."
Planning to triple major in Spanish, philosophy, and biochemistry in molecular biology, Taylor keeps even busier by engaging in several on-campus organizations and clubs. He is an active member of the Union-Philanthropic Society, the Madisonian Society, the Virginia Academy of the Sciences Mentorship Assistance Program, the Acousticals, and the Wilson Leadership Fellows Program— while somehow managing to get eight to ten hours of sleep each night.
"Taylor is curious, passionate, compassionate, and seeks to grow intellectually in everything he undertakes. He just returned from a study abroad experience in Spain and hearing him describe what he learned and saw confirms to me that he's already chosen to be a lifelong scholar," says Julia Palmer, associate professor and chair of modern languages. "It will be exciting to see where his studies take him and what he will accomplish."
Luckily, Taylor still has two years on the Hill, and we can't wait to see what he will achieve!