The Gift of Possibility
From the Record, Spring 2022
By Gordon Neal '09
The life of the late Dr. W. Glenn Hurt '60 was defined by giving. Generous with his talents, he was a devoted physician. Generous with his time, he mentored and advised scores of Hampden-Sydney men as they considered and pursued careers in the medical profession–not to mention generations of students at the Virginia Commonwealth University School of Medicine, where he was a longtime professor of obstetrics and gynecology. And generous with his heart, Dr. Hurt humbly made a Hampden-Sydney education possible for many young men through his philanthropic support of the College's scholarship endowment, as well as providing generous support for other campus priorities, such as the new Pauley Science Center.
As the College announced in October, Dr. Hurt's estate included an extraordinary $11 million gift to Hampden-Sydney. This gift will establish the new Hurt Science Scholars Program, which will give aspiring scientists increased access to a Hampden-Sydney education by providing an annual scholarship of approximately $10,000 per recipient as well as the opportunity to engage in research opportunities for two summers.
"Dr. Hurt was eager to ensure that Hampden-Sydney and its students would endure well into the future, and by supporting his scholarship endowment, he truly made a gift that will keep on giving," said Vice President for Advancement Heather Krajewski. "Thanks to careful financial stewardship of our endowment, his gift will grow in perpetuity, providing a legacy of support for students in need of financial aid to make their Hampden-Sydney experiences a reality."
The $11 million estate gift was not Dr. Hurt's first demonstration of support for Hampden-Sydney's students. In recent years, he anonymously contributed $2.45 million to augment the scholarship endowment that he established in 1997. His extraordinary generosity to the students of Hampden-Sydney College extends even further, as he also made endowed gifts totaling $10 million to the Community Foundation for a greater Richmond to benefit Hampden-Sydney students, which will ultimately fund approximately 10 need-based scholarships per year at Hampden-Sydney.
Combining this collective philanthropic support with a $1 million gift in 2020 to establish the Hinton Baxter Overcash Immersive Biology Laboratory in the Pauley Science Center, Dr. Hurt directly and indirectly contributed more than $25 million to benefit his alma mater, providing an incredible legacy that will last in perpetuity.
"Dr. Hurt believed strongly that a Hampden- Sydney education can change a life for the better, and he understood that giving more young men access to that opportunity is our most impactful philanthropic endeavor," said President Larry Stimpert. "Because financial aid is the largest single item in the College'soperating budget, a strong endowment is essential in making a Hampden-Sydney education accessible regardless of a family's financial circumstances. We are forever grateful for Dr. Hurt's humble, selfless commitment."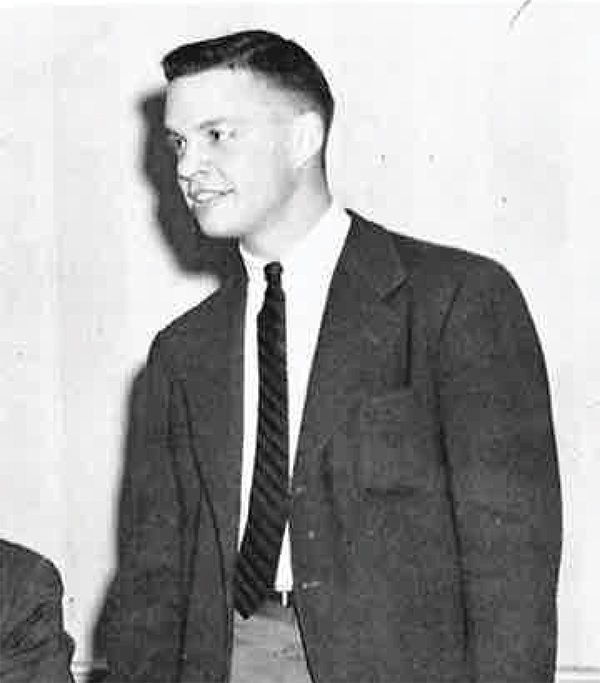 A longtime Richmond resident, Dr. Hurt passed away in February 2021 at the age of 82. Reminiscences upon his passing paid tribute to his sense of humor, kindness, and selflessness, with a high school classmate describing him as one of Blackstone High School's "crown jewels."
Former Chairman of the Board of Trustees Thomas N. Allen '60 also recalls his Hampden-Sydney classmate's humility, friendliness, and creativity. "He was probably the most extroverted person in our class," Allen said. "Glenn was energetic, he was proactive, and he didn't wait for things to happen—he made them happen. Not many people are like that. I'm proud to have known him and proud that he went to Hampden-Sydney."
Dr. Hurt's obituary, which was published in the Summer 2021 issue of the Record, described his humble approach to conversation, in which he "resisted any special attention by quickly changing the subject to whomever was with him." He applied this approach to his philanthropic endeavors as well, giving anonymously and ensuring that the focus was— in Hampden-Sydney's case—on the student and how the gift would benefit the student.
"In addition to being one of the kindest men I've ever known, Dr. Hurt was a very intentional philanthropist," Krajewski added. "And his primary intention was for his giving to have the maximum possible impact on Hampden- Sydney students. We miss him but remain heartened that generations of students will have the opportunity to become good men and good citizens thanks to his generous spirit."