Activities and Clubs
College Activities Council chairman, Honor Court investigator, Orientation & Service leader, Music Performance and Production Club president, Garnet & Grey, H-SC Theatre Chi Alpha, The Tiger news editor, Journal of the Sciences feature editor, Omicron Delta Kappa, Hobbie Scholarship Program for Business Ethics, student worker at Bortz Library and the Office of Student Affairs
What is your favorite thing about Hampden-Sydney?
I really love the opportunities we get as students. I can't think of another school where I'd be able to do all the things I've done at Hampden-Sydney. There's a reason we have among the most active student governments in the country, and I think that extends to clubs and other organizations on campus. If it's a day of the week ending in "y," there's something happening somewhere on campus that you can get involved in.
How have you changed/transformed during your time at H-SC?
Like many college juniors, the biggest thing that's changed is my confidence. Since coming to Sydney, I've broken out of my shell, so to speak. I've been able to do a lot more for myself, and that's really built up my confidence. I'm an amateur musician, and I've played at a handful of college events, including during lunch at summer orientation last year. That was my first big job as a musician—I played in front of 60-80 people for almost an hour each day of summer orientation, and that really made me get comfortable with being in front of big groups of people. I'm also more confident introducing myself to new people. I'm not in a fraternity, but I go to the circle on weekends just to meet new people, or I strike up conversations with guys I've never spoken to before at the Tiger Inn and the dining hall, and I love doing that.
Who is your favorite professor and why?
Dr. Pemberton has been there since the beginning for me; he was my leadership advisor and academic advisor until I picked my major, and I still go to him for advice when I need it. He was there through the ups and downs I had as an underclassman, and I've learned a lot from him over the past three years. I don't know if I've ever met a more honest, genuine, or kind man than Dr. Pemberton, and I'm very fortunate to have met him and his wife, Helen. Dr. Wilson has also been a great influence; he's known as one of the hardest professors on campus, but once you get used to his standards, it makes other classes feel easy. In addition to making me a better writer, Dr. Wilson has taught me a lot about how to be as successful as possible in all domains. He often emphasizes the importance of sleep, staying active, and taking breaks in order to get more work done.
What do you want to accomplish as CAC chairman?
Our big focus next year is having weekly events on Thursdays, especially at the Tiger Inn. Having a bar on a college campus is rare, and that's something we want to take advantage of. Also, between being a musician myself and knowing the rich history of live music at Hampden-Sydney, I want to bring more live music back to campus by bringing bands more often to play at the Tiger Inn and at Lake Chalgrove in addition to our big Homecoming and Greek Week events. I'm going to be relying a lot on the younger guys on CAC for help with that. I think getting everyone as involved as possible as early as possible will help make sure CAC continues its upward trajectory for years to come.
How is H-SC different from your expectations before you arrived?
I underestimated how difficult classes would be here. Graduating from Hampden-Sydney isn't a walk in the park, but that's part of what makes our graduates stand out from the crowd.
What do you like most about the H-SC experience?
I really value the relationships I've built on The Hill. I can still name almost everyone who was on the first floor of Carp X my freshman year, and I can name all of my old professors. There's not enough time in the world for me to name all of the people who've had a positive impact on my life at Sydney and beyond, and I can only hope that I've had a similar impact on them. I know I'll be in contact with many of these people long after I graduate, and I'm sure we'll be talking about our time here for years to come.
What do you wish outsiders knew about H-SC?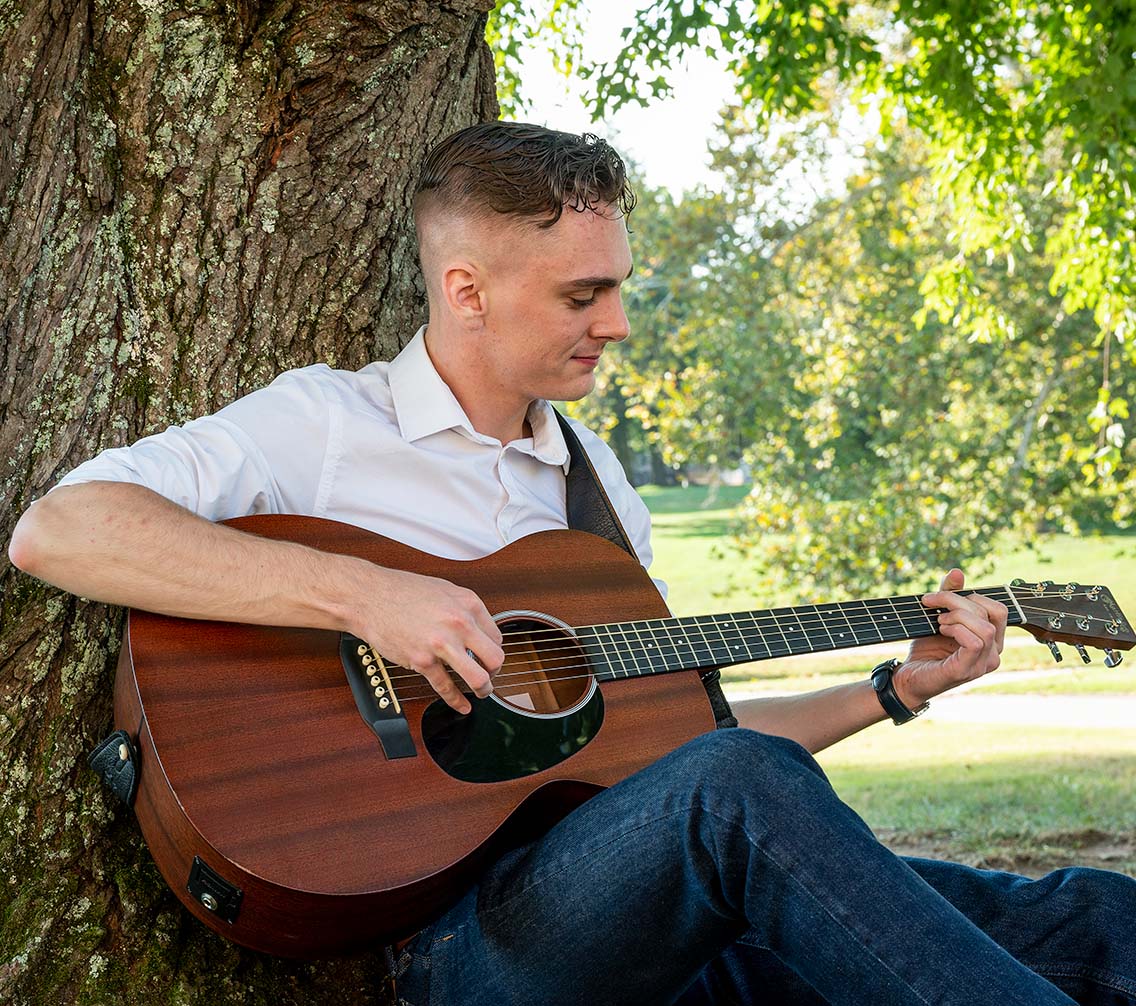 I wish outsiders could feel what it's like to be a student here. For four years, we get to call this place home, and it's a home unlike any other. It's hard to explain what it's like; you have to experience it. That's why students from any graduating class—from 1780 to 2023—are all a part of the same Brotherhood. You know it's special, and each of us shares that. For four years, you get to take part in a little piece of the College's history. But it doesn't stop when you graduate—being a Sydney student is something you take with you for the rest of your life. You can take the man out of Hampden-Sydney, but you can't take Hampden-Sydney out of the man.
How has the College prepared you for life?
College has given me the time and space to take on responsibilities, gain confidence, figure out what I want to do and what I'm good at, and decide who I want to be. I'm first and foremost a better thinker. I'm also a better speaker and writer. I went from being a reasonably good writer to being able to teach a friend of mine "more about grammar than any of [her] teachers or professors ever had." Whatever happens, I know my experiences here on The Hill have left me well-prepared for what comes next.
What has been your most challenging class so far? How did it shape you as a student or a thinker?
Philosophy of Religion made me really thoughtful about what I believe in. Any philosophy major will tell you that philosophy of religion poses some significant challenges for faith, and that couldn't be more true. In spite of the class leaving me with more questions than answers, I'm more reflective about my faith now, and I'll soon be getting baptized at my childhood church.
What's your favorite spot on campus?

I love the bench next to Chalgrove. I'm always able to slow down, relax, and get a big picture view of everything I have going on while also leaving it all behind for a few minutes to just sit in silence and recharge.
What are your long-term aspirations?
I want to work in college administration after I graduate, and I'd love nothing more than to stay here to work at Hampden-Sydney. After I get some job experience, I'll either go to the Peabody School of Education at Vanderbilt for a master's in Higher Education Administration or Harvard Graduate School of Education for the Education Leadership, Organizations, and Entrepreneurship (ELOE) master's program. Long term, I'd love to be the Dean of Students at a small college.