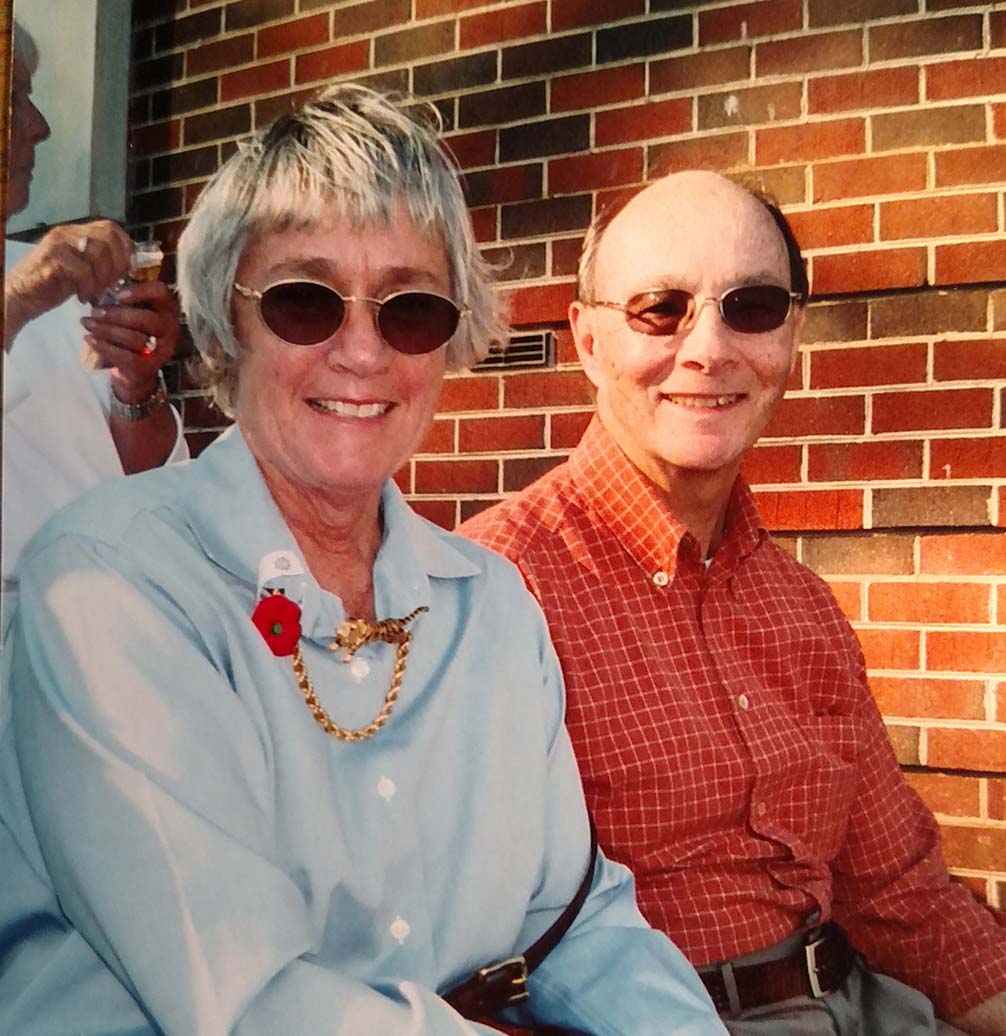 When Bobby Bray '60 toured Hampden-Sydney as a high school student, he had no doubt it was the place for him. "Hampden-Sydney has the most beautiful campus in the world. It's hard not to fall in love with it when you first see it," Bray says.
The Portsmouth native first learned of Hampden-Sydney when his mother heard a missionary from China—who also happened to be a Hampden-Sydney alumnus—speak at a First Presbyterian Church luncheon. She was so impressed that she suggested Bray visit Hampden-Sydney. "My parents drove me the three hours to Hampden-Sydney and I interviewed with Dean of Students Ned Crawley," he recalls.
That one visit convinced Bray that Hampden-Sydney was his top choice—a choice he has never regretted. "I had a great four years at Hampden-Sydney," he says. "I made lifelong friends, and I learned how to write and communicate, which served me well in my career."
"Our relationships with the faculty were incredible. I remember a group of us going to a professor's house the night before a chemistry exam and knocking on his door to ask questions. He sat us at the kitchen table with a pot of coffee and made sure all our questions were answered," Bray recalls. "Where else in the world can you do that?"
After graduating from H-SC, Bray received his law degree from William & Mary and spent a year clerking on the Virginia State Supreme Court. From there, he went to work for the Portsmouth City Attorney's office and then spent most of his career at the Virginia Port Authority.
"I was general counsel for 10 years and executive director for 30 years," Bray says of the Port Authority. "It was a magical career. No matter where I traveled or whom I met with—CEOs, government officials, billionaire businessmen—I felt prepared. I credit Hampden-Sydney with equipping me with the knowledge and skills to succeed."
Bray also credits his late wife, Janey, with contributing to his career success. "Janey did a great job of raising our two boys, Morgan '91 and Brad '93, while I was traveling all over the world. She was always so patient and supportive; she was the love of my life and my best friend." They were married for 48 years before she passed away from Alzheimer's in 2014.
Janey shared a connection with Hampden-Sydney—her brother Tommy Kremer '60 was in Bray's graduating class and they can be seen in the background of each other's graduation pictures. "Janey and I loved going to football games and basketball tournaments. Of course, both our boys went to Hampden-Sydney. And we got to know many of the faculty and their wives. Everyone was always so kind to Janey—she loved Hampden-Sydney like I do."
Over the years, Bray has been involved in leadership roles at Hampden-Sydney, serving on the Alumni Council and on the Board of Trustees for three terms. He and Janey faithfully supported the Annual Fund and other areas of interest like the Wilson Center for Leadership in the Public Interest and Hampden-Sydney Athletics.
Bray's retirement from the Port Authority in 2007 inspired the couple to make an impactful gift to Hampden-Sydney. "The Virginia Maritime Association made a generous gift in my honor [which established the J. Robert Bray '60 Scholarship] when I retired. This got Janey and me thinking—why don't we make our legacy gift now?"
The Brays made a gift of life insurance, naming Hampden-Sydney as the beneficiary. The policy, which is now paid for, has funded a partial scholarship, and the remainder will be available after Bray's lifetime.
"Life insurance is a great way to give," Bray explains. "Janey and I knew exactly how much our gift would be, and it didn't have to come out of our estates."
Bray hopes other Hampden-Sydney alumni will make similar gifts to the College. "If Hampden-Sydney has meant something to you throughout your life, like it has for me, and if you have made decisions based on what you learned at Hampden-Sydney, you should consider making a gift today that will have an impact," he says.
---
Your gift supports the Tiger legacy and positions the College for another 244 years of forming good men and good citizens.
For further assistance, please contact:
Office of Gift & Estate Planning
(434) 223-6780
giftplanning@hsc.edu