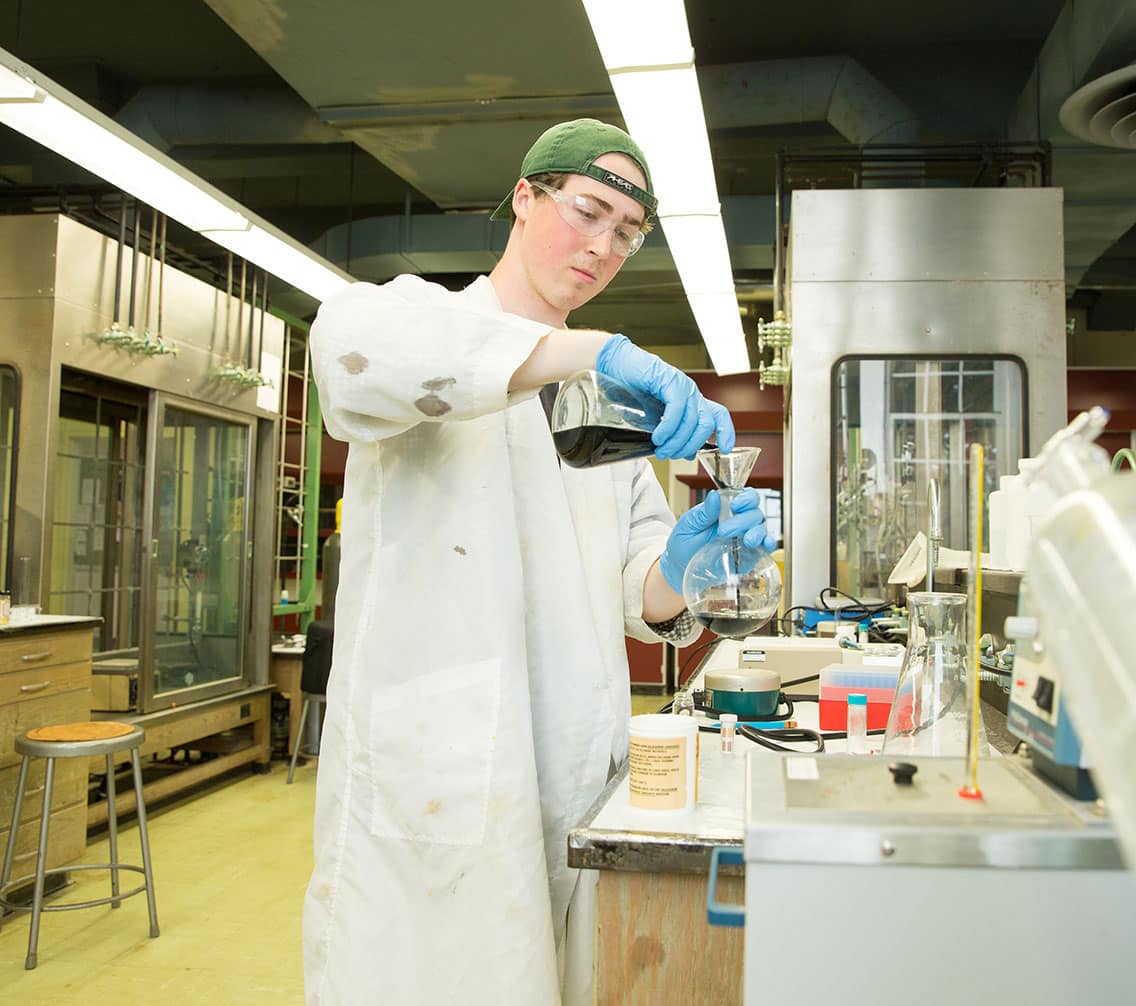 Charlie is Hampden-Sydney's fifth Goldwater Scholar in history and fourth in the last six years. This also marks the second year in a row that an H-SC student has received the prestigious award. Charlie is one of just 19 students from the Commonwealth to be named a Goldwater Scholar and one of only two Virginia recipients to hail from a small liberal arts college.
The Goldwater Scholarship grants Charlie up to $7,500 to support his research during his senior year at Hampden-Sydney. He plans to work with Professor Nick Deifel on a chemical synthesis project, in which he will explore the catalytic properties of a novel heterometallic asymmetric Schiff base ligand complex. Work of this nature has potential applications in industrial chemical processes by reducing costs of making the materials needed for everyday items from pharmaceuticals to plastics.
It will be Charlie's fifth student research project over four years at Hampden-Sydney; in fact, he will have performed independent research under every member of the chemistry department by the time he graduates next May. Deifel calls Charlie the most curious student he has ever taught. "Since his freshman year, Charlie has clearly shown that he loves learning for the sake of it, which is why he was chosen to do research so early in his academic career," Deifel explains. "His work as both a research student and instrument technician over the past few years has been impeccable."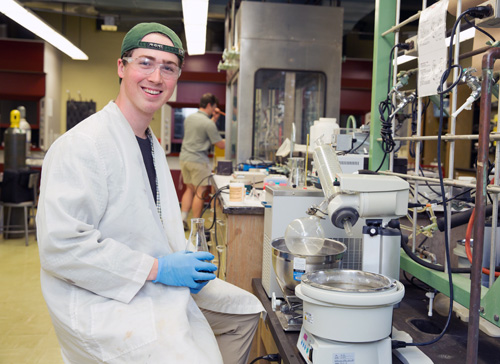 After he graduates from Hampden-Sydney, Charlie plans to pursue a Ph.D. in inorganic chemistry and enter the industry as a researcher focusing on material science.
Charlie notes, "I think the most important aspect of the honor is being branded as a home-grown Hampden-Sydney Goldwater Scholar. H-SC has landed four Goldwater Scholars over the past six years, which boosts the value of our beloved Hampden-Sydney education. It feels good to receive an honor that benefits not only myself, but also the entire school," says Charlie.
A member of the leadership honor society Omicron Delta Kappa, the science honor society Chi Beta Phi, and the chemistry professional society Alpha Chi Sigma, Charlie also comes from a long line of Hampden-Sydney men: his grandfather Dr. Richard "Rich" LeHew '59, great-uncle Dr. Willette "Billy" LeHew '57, and uncles Charles "Scott" LeHew '91 and Richard LeHew II '96 (who, as a chemistry major, studied under four of the same professors that have mentored Charlie) all graduated from the College.