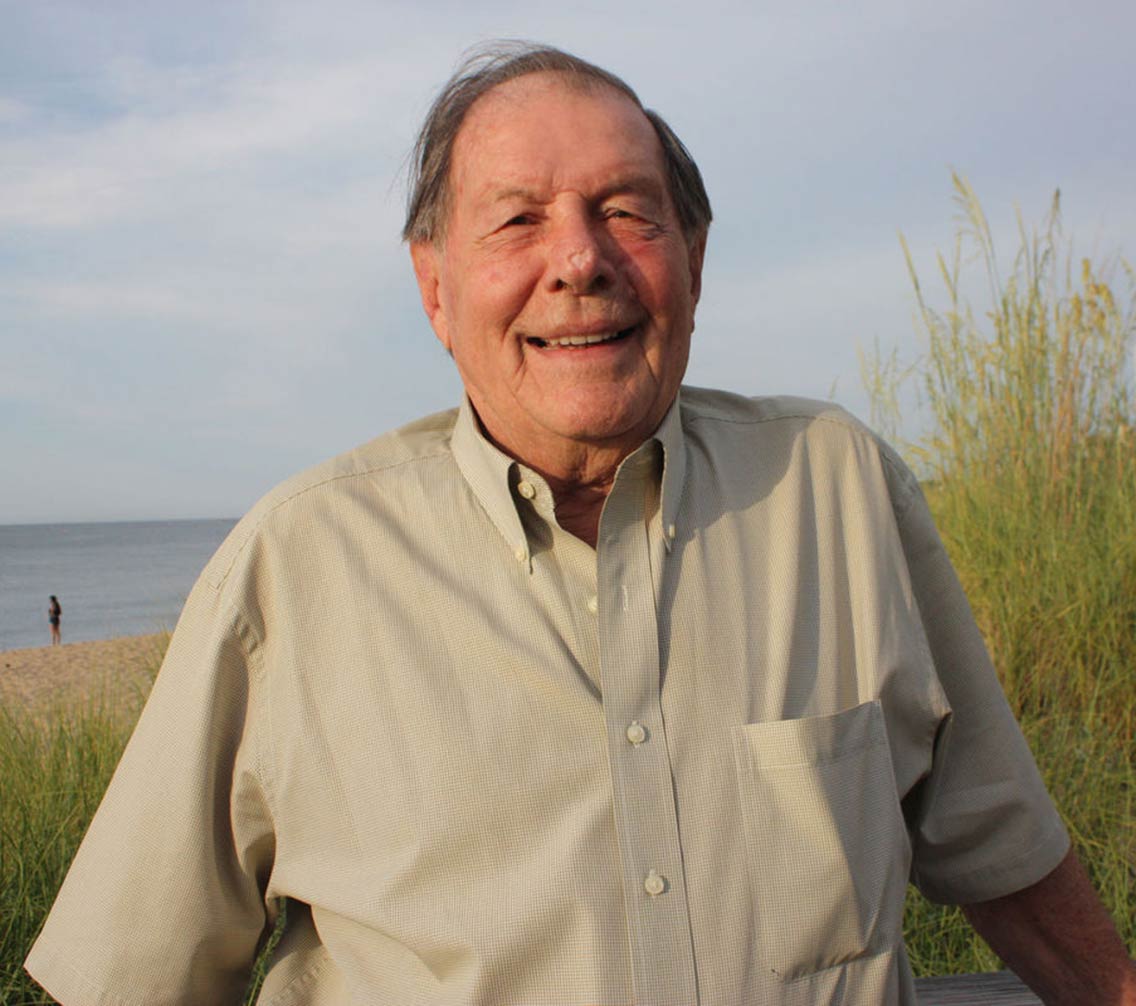 The Honorable Dr. Clarence "Clancy" Holland '52 likes to ask the question, "How do you know where you want to go unless you know where you've been?" At age 90, Holland has certainly been many places and accomplished many notable things. Through them all, Hampden-Sydney has played an important role.
"Hampden-Sydney offers young men a wonderful education. More than that, with its rich history and tradition, Hampden-Sydney provides its students the tools to become good men and citizens," Holland says.
Holland's good citizenship started while at Hampden-Sydney, where he was class president all four years. Years later, Holland served as mayor of Virginia Beach, as a city councilman for over a decade, and as a Virginia state senator for 12 years—all while running a successful family medical practice. "Serving in politics is a good way to participate in the community," he says.
Holland learned the importance of community from his parents. "I grew up in Windsor, a small Virginia town of 350 citizens where everyone knew everyone and helped each other. My parents were great people and well respected in the community," he explains.
One of four brothers, Holland was the only one who didn't attend Virginia Military Institute. "Hampden-Sydney had a tremendous reputation and academics were important to my parents," he says. "I earned a football scholarship, and I worked in the dining room to pay for my room and board."
In addition to playing football, Holland was a member of Kappa Sigma and proudly received the distinction of ODK, the national leadership honor society. "I made lifelong friends at Hampden-Sydney and received a wonderful education," Holland recalls.
---
"Looking back at all the decisions I've made in my lifetime, my decision to go into family practice was one of the best. Another was my decision to attend Hampden-Sydney."
~Clancy Holland '52
---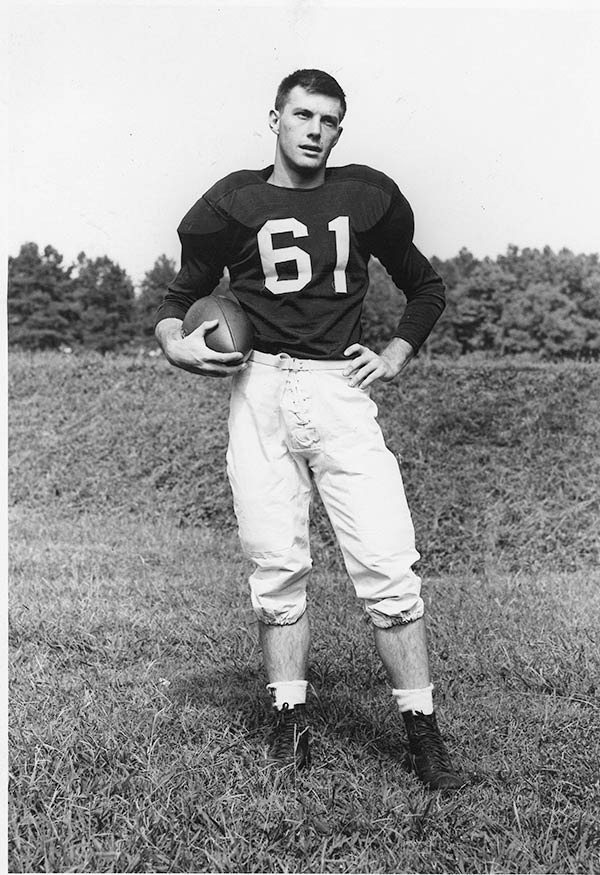 After graduation, Holland was invited to play for the Green Bay Packers. But that didn't sit well with his father, so Holland joined the Navy instead. Though he hoped to see the world when he enlisted, Holland's duty only took him as far as Norfolk and eventually Portsmouth. However, Holland credits the Navy with "giving me direction and teaching me how to complete a job." The Navy also put Holland through medical school by way of the GI Bill.
As a doctor, Holland never missed a day of work in 53 years. His distinguished career in medicine is further evidenced by the many awards he has received from the Medical Society of Virginia, the Virginia Academy of Family Physicians, the Medical College of Virginia, and Eastern Virginia Medical School.
His favorite award is the Benjamin Rush Award for Citizenship and Community Service, given by the American Medical Association to recognize those who make significant contributions to their communities. "Benjamin Rush was the only physician to sign the Declaration of Independence," Holland explains.
In addition to practicing medicine and spending decades in politics, Holland has served on numerous boards, including those of the Medical College of Virginia and Eastern Virginia Medical School, where he was chairman. He is also a former trustee of the Virginia Aquarium & Marine Science Center.
For Holland, service has also involved financial support of the causes and institutions that are meaningful to him, like Cystic Fibrosis research (he lost his granddaughter to the disease), the Virginia Aquarium, and his medical school, to name a few. And, of course, Hampden-Sydney.
In 1990, he and two of his brothers established the Gladyse J. Holland Scholarship at Hampden-Sydney in honor of their mother; he continues to contribute to the endowment annually. Holland has also found the charitable gift annuity a great way to support Hampden-Sydney, as the income supports the scholarship and he receives tax benefits in return.
Throughout Holland's philanthropy runs a common theme: scholarship. "I focus my giving on providing educational opportunities," Holland says. "Too many students are graduating with debt. It's important to make a Hampden-Sydney education possible for deserving young men and their families."
"Looking back at all the decisions I've made in my lifetime, my decision to go into family practice was one of the best," says Holland. "Another was my decision to attend Hampden-Sydney."
---
Your gift supports the Tiger legacy and positions the College for another 244 years of forming good men and good citizens.
For further assistance, please contact:
Office of Gift & Estate Planning
(434) 223-6780
giftplanning@hsc.edu