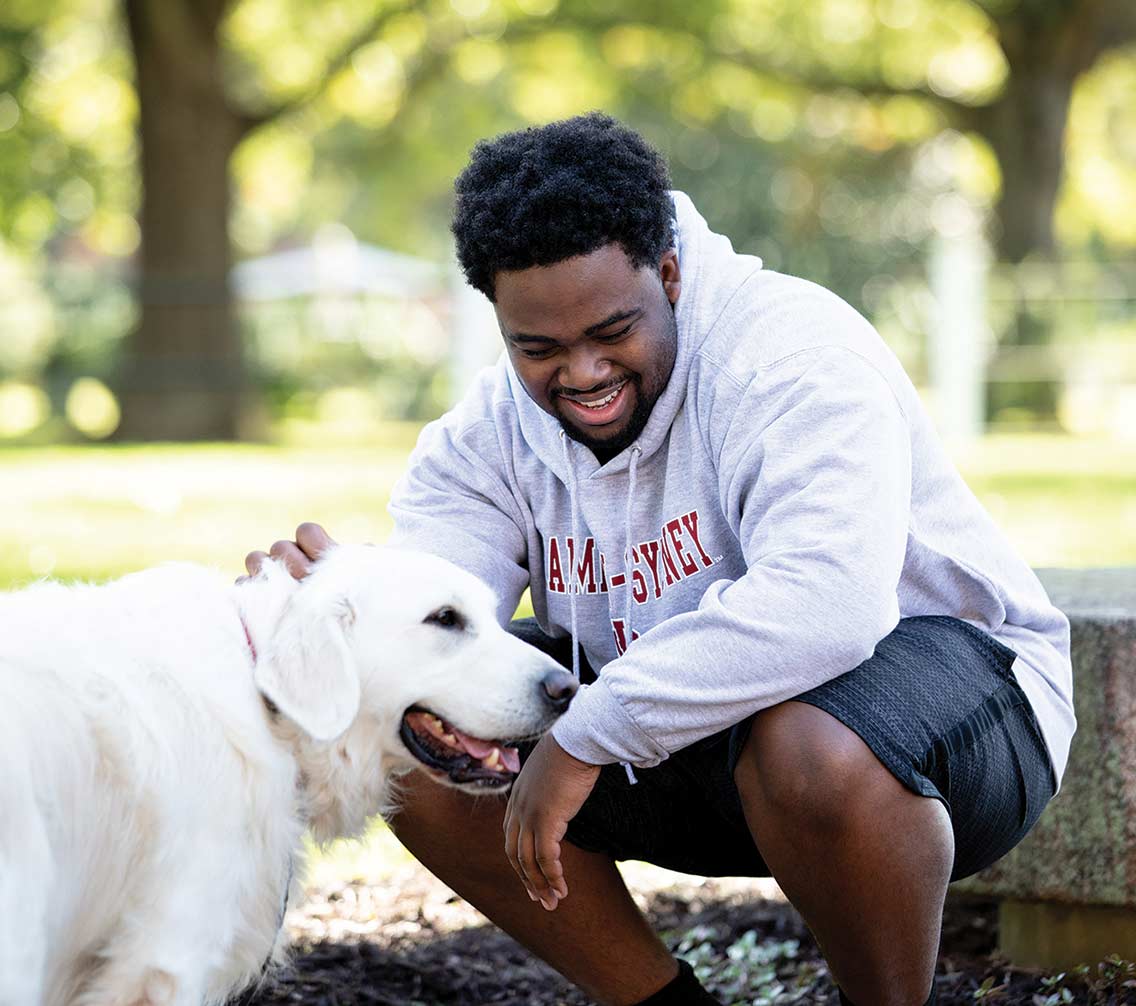 Working in Residence Life on the Hill is never easy. If a resident advisor (RA) says it is, they're being quite modest, I assure you. This job comes with plenty of challenges, interesting situations, and long nights. This fall semester was no different. I can't lie, I was nervous about being an RA this year. There was a pandemic after all. During training and as my residents moved in, a litany of questions ran through my mind. How am I going to interact with my residents? How can I build comradery between my residents? How do I get them to wear masks? What can I do as an RA to help my residents during a pandemic? Can I really expect my guys to not have guests on campus or go elsewhere to see friends and significant others?
But we all adjusted. I held hall meetings outside, so it would be safer for everyone. I also had my residents spread out during meetings to keep up with CDC guidelines and school policy. We made more effort to spend time with each other than having off-campus friends visit. When doing programs, I gravitated towards the familiar options that were inherently safer, like barbecues. After all, good food and good tunes are hard for a fella to say no to. Even if he just grabbed a plate, said hi, and kept going, those events let my residents know that I was available and there for them.
Time passed, and the fall semester ended. We, the Residence Life Staff, had pulled it off. I am not going to say it was easy or that there weren't disagreements between all parties along the way. There was plenty of push back from residents to RAs, RAs to staff, and the other way around. We were all stressed about charting unfamiliar territory, but we made it through. Being an RA isn't easy, and being an RA during a pandemic is even harder, but if I can get a resident to have enjoyed his time on the Hill—and kept him as safe as I could—then I've done my job. I only hope to do better and make my program and staff proud.