Culinary Masters
From The Record, Spring 2017
A combination of talent, grit, determination, and just plain hard work propelled these alumni to the top of their profession.
---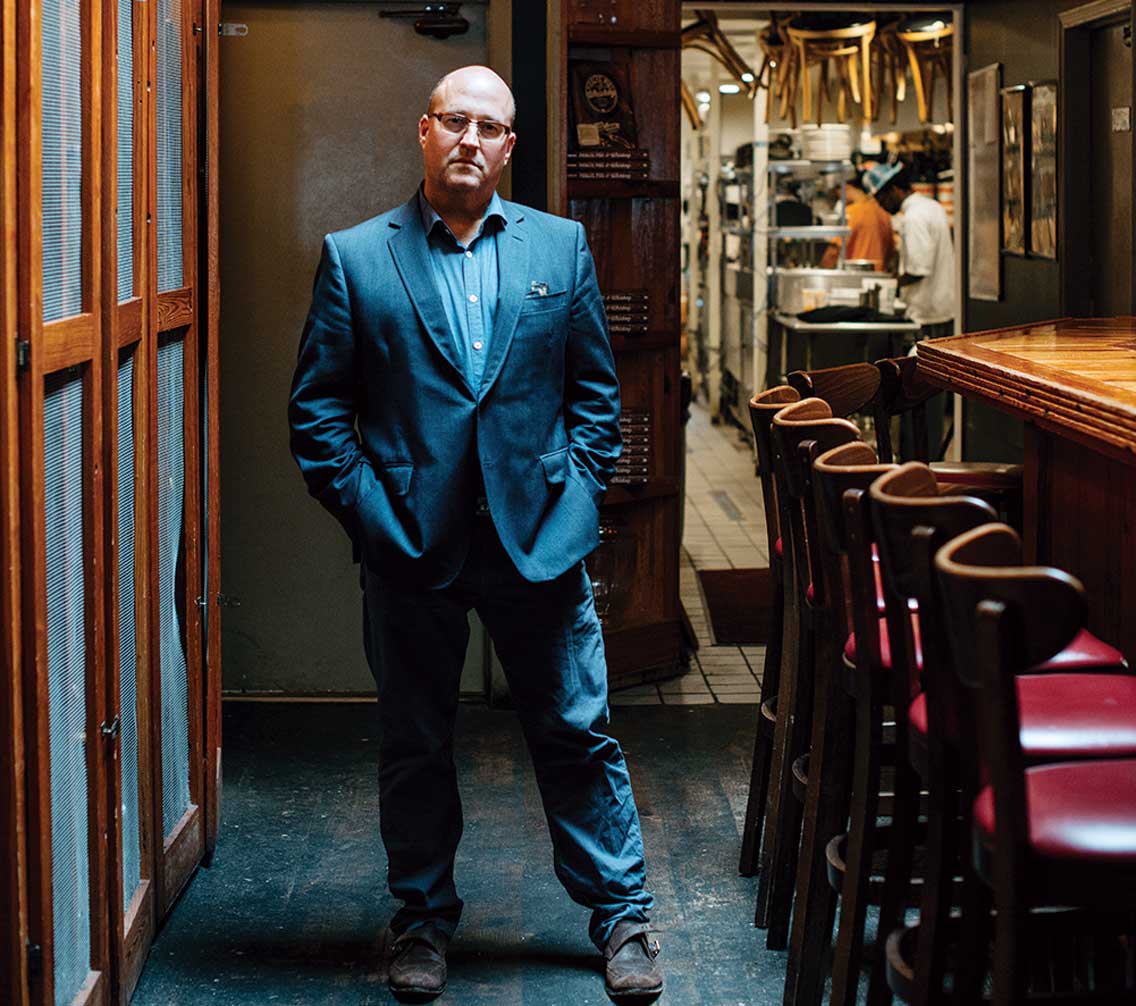 John Currence '87
Restaurants: City Grocery and five other restaurants in Oxford, MS; Big Bad Breakfast in Birmingham, AL
Signature Dish: Too many to count, but his recipe for "Coca Cola Brined Fried Chicken" has been featured in both Esquire and the New York Times.
Signature Style: He was doing "farm to table" before farm to table was even a thing. "I despise the fact that it even has a name. This isn't a movement for us-it's what we've been doing our whole lives."
Rave Reviews: The James Beard Award winner for Best Chef in the South (the culinary world's equivalent to an Academy Award), Currence is "a gutsy cook in the vanguard of new Southern cuisine" according to the New York Times. It's not just his cooking that attracts attention; his two books have made "best of" lists in the Washington Post and L.A. Times, and he is a contributing editor at Garden & Gun.
Started His Career: As the cook on a tugboat in the Gulf of Mexico
Passionate About: Philanthropy. "My foundation, Move On Up Mississippi, funds educational initiatives for youth in the areas of health, well-being, nutrition, and physical activity."
Hampden-Sydney Memories: "My parents frequently drove up to campus from New Orleans with coolers full of food. They'd boil crawfish, cook étouffée, make jambalaya and gumbo and red beans and rice. All of my friends would descend on my house for the weekend, and I saw that their response to my parents and this food was absolute delight and joy."
Major: Political Science. "I chose to study what I enjoyed-political science, philosophy, Latin-and it taught me to ask questions and think critically. I would not be the person and businessman I am today without H-SC."
Why H-SC? "I wanted to play football with Coach Stokeley Fulton. I figured football would supply a little bit of discipline and fun, and if I was stuck in the woods with a bunch of guys, I'd have nothing to do but study. Turns out I couldn't have been more wrong!"
---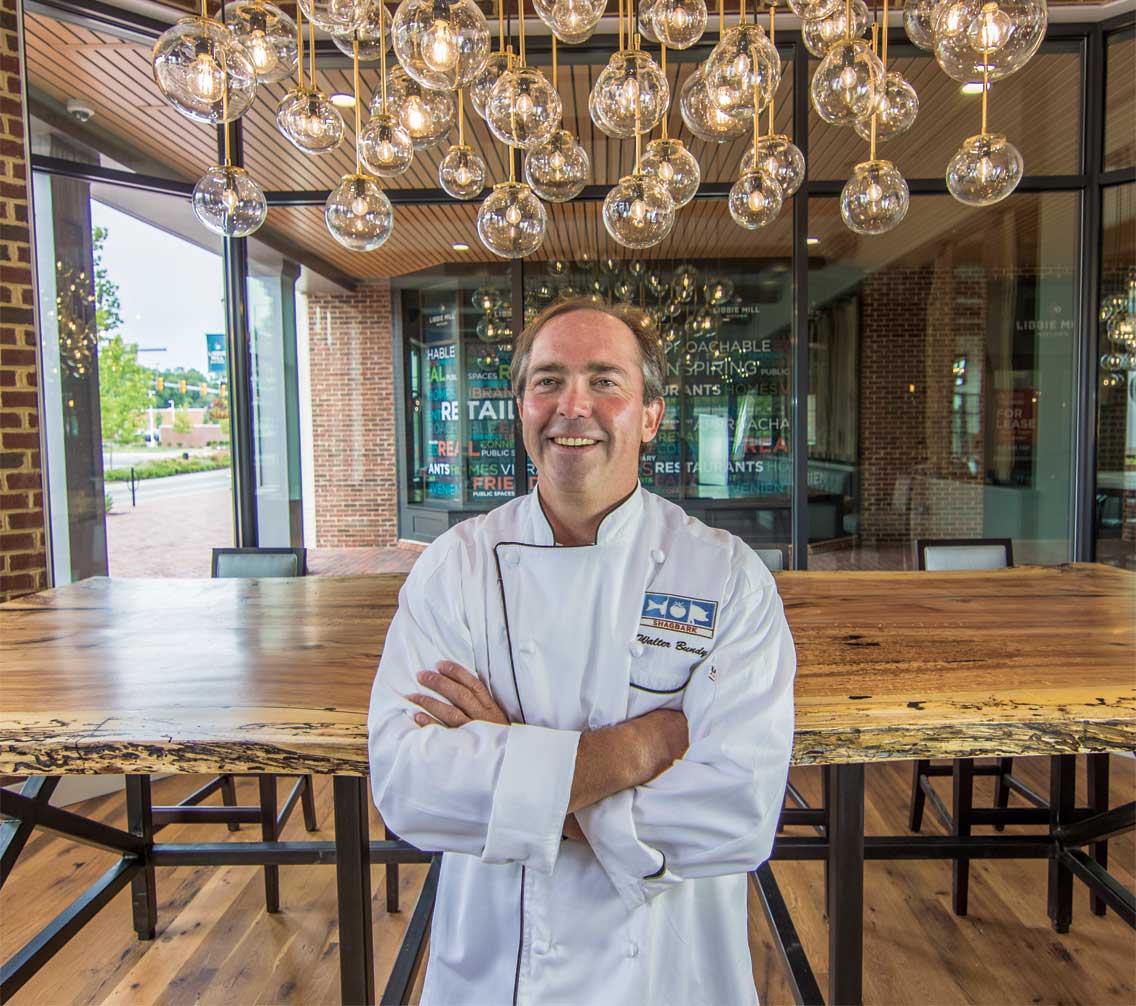 Walter Bundy '90
Restaurant: Shagbark in Richmond
Food Inspiration: Hunting, fishing, gardening. "My love of the outdoors inspires me to take God's gift and treat it with respect."
Rave Reviews: In 2016, USA Today called Shagbark "one of the top 20 restaurants to try this fall." In 2017, only two Richmond restaurants earned a coveted 4 diamond rating from Triple A-Shagbark and The Jefferson Hotel's Lemaire, where Bundy was executive chef for almost 15 years before striking out on his own.
Big Break: Bundy spent a month peeling potatoes for free at The French Laundry in Napa Valley. Eventually he landed a paid position and worked two years in Chef Thomas Keller's esteemed kitchen. "The pressure was so intense that every day was like climbing Mt. Everest. But I didn't quit, and the pressure only made me stronger."
Passionate About: Virginia. "From the reclaimed barn beams, to the hand-blown glass light fixtures, to the shagbark hickory tables hewn on my in-laws' farm, to the local ingredients on the menu, the entire restaurant is about Virginia-Virginia products and Virginia artisans. 'Virginia' is my mission statement in one word."
Hampden-Sydney Memories: "H-SC was a good place for me to grow up a bit, explore my interests, and learn to be myself. Dr. Donald Ortner always told me, 'Bundy, you're going to be an executive one day,' and I thought, 'An executive what?' Turns out he was right, because I became an executive chef."
Major: Psychology. "The liberal arts exposed me to so many new ideas and made me a better, more well-rounded person. And the writing and public speaking skills that I honed at H-SC really helped me when it was time to open my own restaurant."
Why H-SC? "I was looking for small class sizes and interaction with my professors instead of feeling like a number at a larger school. I wanted to have to go to class in the morning because the professor would notice if I wasn't there."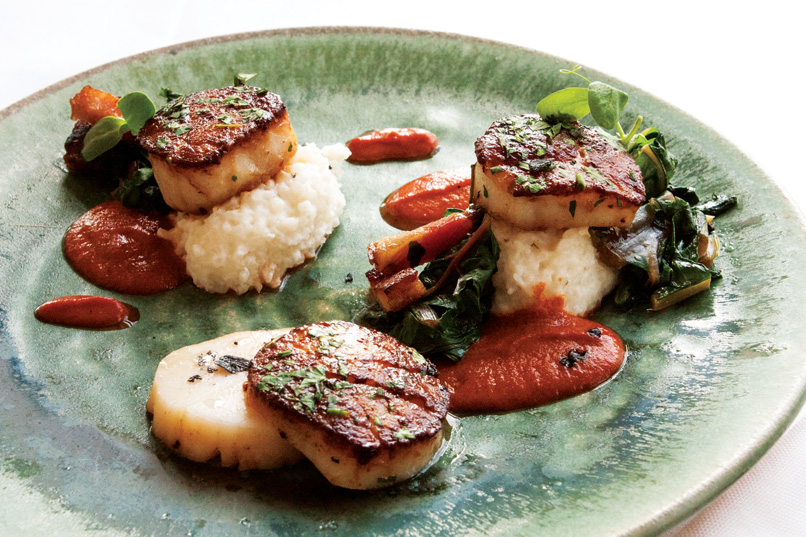 ---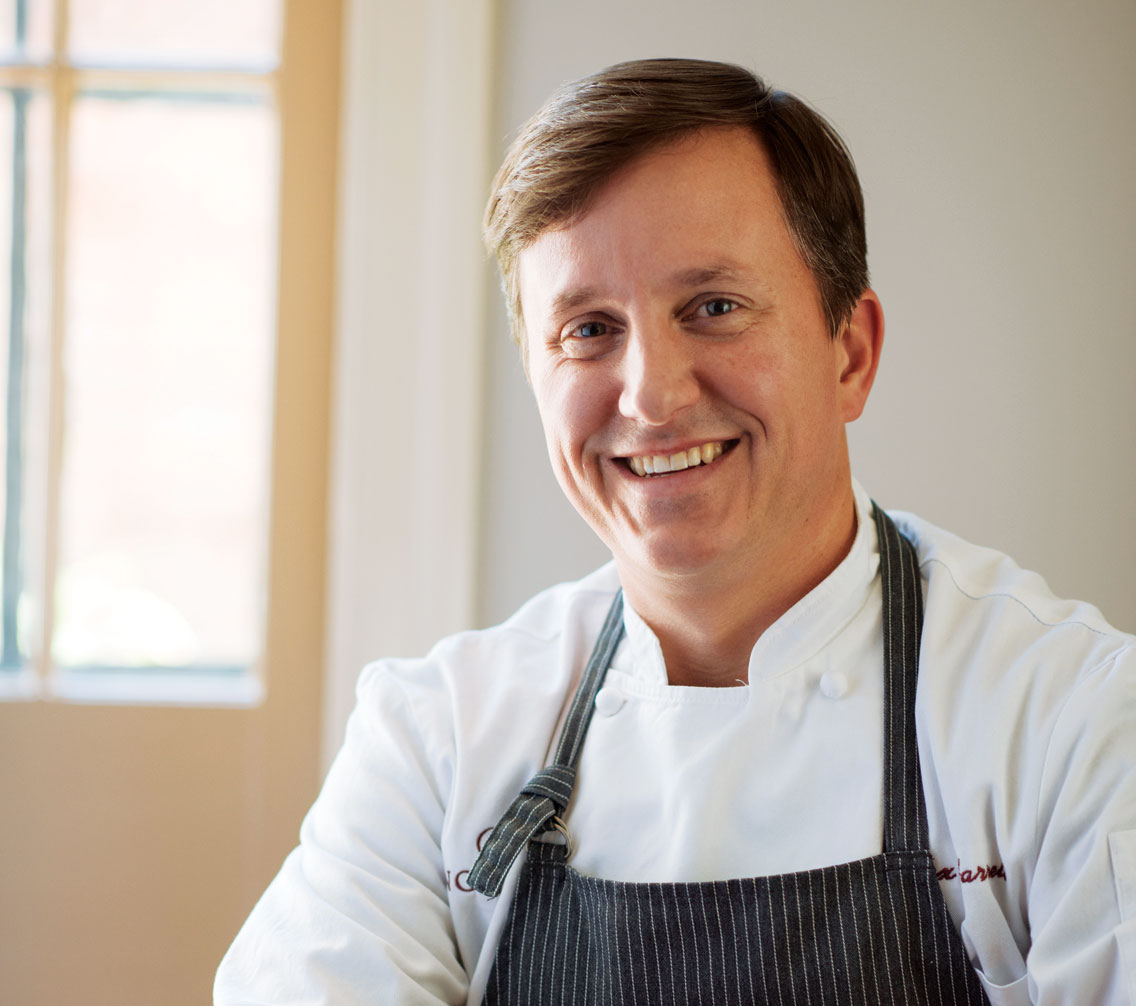 Alex Harrell '97
Restaurant: Angeline in the French Quarter, New Orleans
Signature Style: Fresh, refined Southern cuisine
Food Inspiration: "I'm inspired by my familial connections with food and the cuisine I grew up with in Southwestern Alabama." At Angeline, Harrell combines the South's cultural heritage with seasonal, locally-sourced foods and a Mediterranean style of preparation.
Rave Reviews: Recommended by the likes of Food & Wine magazine and the Food Network, Harrell's cooking has attracted national attention. According to Southern Living, Angeline is "like the Meryl Streep of neighborhood restaurants: timeless, yet modern and impossibly good in its role." And the food is so good that "Chef Alex Harrell might be a wizard or conjuring bayou magic."
Started His Career: Frying seafood at a summer job in Florida
Passionate About: Hospitality. "At the end of the day, my job as a chef and a restaurant owner is to make a connection with every single guest. I learned that sense of hospitality from my mother and my grandmother, and it was re-enforced at Hampden-Sydney."
Hampden-Sydney Memories: "General Sam Wilson played a huge role in my college experience because he was so accessible to students. He conducted himself as a true gentleman, commanding our respect and treating us with respect, too. And the guys I met my freshman year in third passage of Cushing are still my friends more than twenty years later."
Major: Biology. "I use my degree every single day, because science is one of the things that connects me so strongly to food and to cooking. My Hampden-Sydney education had so much depth-it gave me confidence, and it's part of who I am today."
Why H-SC? "I wanted a small college where I could really be a part of something, where I would have plenty of opportunities to get involved and have personalized, one-on-one experiences with my professors. When I visited Hampden-Sydney, I was sold. I loved the history, the tradition, the beauty of the campus, and the sense of community. Coupled with its academic reputation, H-SC was the total package."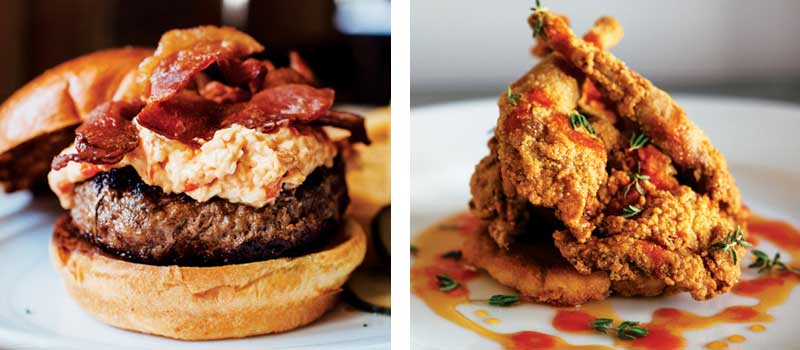 ---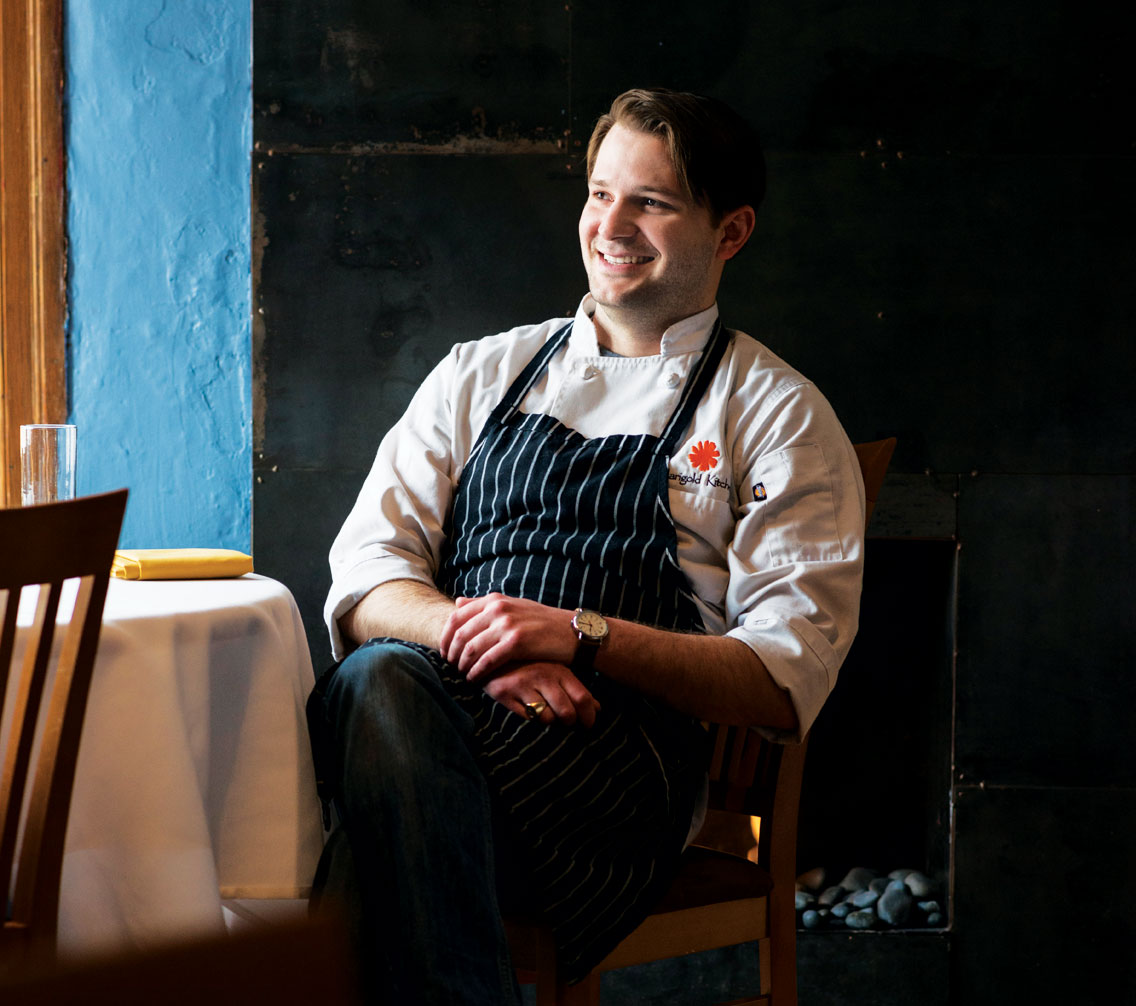 Andrew Kochan '10
Restaurant: co-owner of Philadelphia's Marigold Kitchen; his second restaurant, TALK, will open in July
Signature Style: Modernist Cuisine. "It isn't just about the food items­-it's about presenting them in a way that people don't expect."
Dream Dish: Kochan created a "caviar" dish for the restaurant's tasting menu: individual agar spheres made of red wine, black pepper, and fruit puree were held together with glucose syrup to form individual "raspberries." The process proved too labor intensive, though, taking three chefs five hours each to prepare enough for an average night.
Rave Reviews: Philadelphia magazine calls Marigold Kitchen "one of the most modern and daring kitchens in the region," and Mainline Today says Kochan's "flawless, almost scientific techniques are executed with the utmost grace and elegance."
Passionate About: Learning. "I'm a total book nerd. I'm intrigued by how much I don't know."
Major: Economics. Working a cubicle job at an investment firm convinced Kochan to change careers; then, just a few years out of culinary school, he and a fellow chef had the opportunity to purchase Marigold Kitchen. "Owning the restaurant and making it profitable has really matched my economics and culinary degrees."
Hampden-Sydney Memories: "Dr. Kenneth Townsend is a walking, talking Google. I remember testing him with random questions: he would close his eyes, tilt his head back for about four seconds, then come up with the answer." Ever the businessman, Kochan started his first enterprise at H-SC: "I was known for taking the best notes, so I made and sold study guides for all of my econ classes."
Why H-SC? "In high school, Chris McMeekin '09 and I went to a huge college fair. I got so bored because it was the same thing at every table: the top three majors, the girl-guy ratio. We stopped at the Hampden-Sydney table and asked Kerr Ramsay '03, 'What are you selling?' He said, 'Not a thing.' We immediately sat down and asked a million questions. He was so upfront and honest-we were sold."