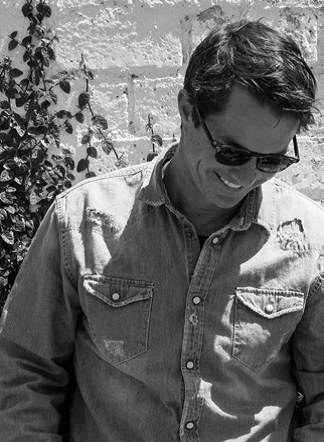 Kemper is half of the rock-duo Summer Plans, which released its self-titled debut album in 2015 and a follow-up album, Echoes, this June. All songs on the two albums were written by Kemper and his musical partner Kara Lorraine; the two met at a Richmond concert in 2010 and struck up a creative partnership, meeting once a week to write songs together. Their latest collaboration, written in Los Angeles and recorded in Nashville, is a collection of "1980s-style summer anthems, love ballads, and everything in between," according to Kemper.
Kemper's passion for music dates back to his Hampden-Sydney days, when his band Filet of Soul practiced down the street from the Theta Chi fraternity house and performed at neighboring colleges like Sweet Briar, Hollins, UVA, and UNC, in addition to opening for bands like Colonel Bruce Hampden during Greek Week at H-SC. "The band's drummer, Jeff Parker '92, is now my stepbrother," says Kemper, "but our memories are bittersweet now as our bass player and my roommate, Matt Hollowell '93, died in 2016. Matt was an amazing guy and musician—I learned a lot from living with him."
Kemper splits his time between Los Angeles and Virginia, where he and his team at Kemper Consulting represent Fortune 500 companies, local governments, and large trade organizations in matters before the Virginia General Assembly and other governmental agencies. He says keeping his day job allows music to be an outlet for him rather than a profession, and his experience at Hampden-Sydney prepared him to juggle his demanding career with his love for music. "There were so many opportunities at Hampden-Sydney to play music on campus and to get an amazing liberal arts education that really prepared me for law school," Kemper recalls. "I learned the importance of balance at H-SC, which I've kept to this day."