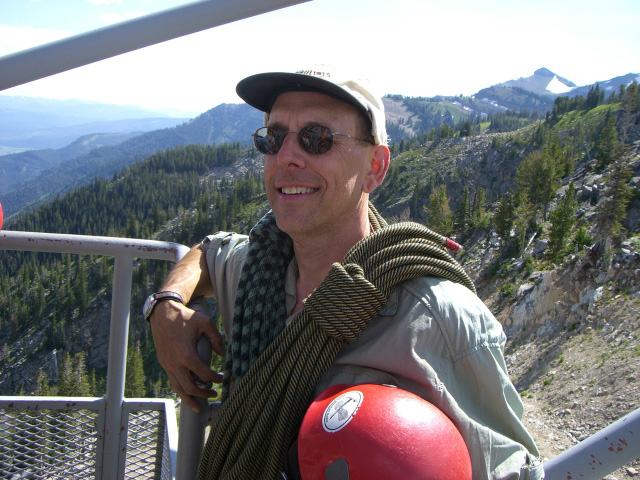 Brown always knew he wanted to study medicine to become a family physician. But it wasn't until a dental appointment his junior year of high school that he knew he wanted to attend Hampden-Sydney.
"I've always been drawn to the natural sciences and I was blessed to grow up with strong role models at home, at school, and in the family practice where I was a patient," Brown said. "I had never heard of Hampden-Sydney until my dentist told me of its strong track record of alumni going on to medical school. After doing some research and visiting campus, I knew Hampden-Sydney was the place for me."
Brown applied early decision, was accepted, and arrived on campus eager to begin his journey to becoming a doctor. Early on, his advisor, chemistry professor Dr. Bill Porterfield, offered Brown some invaluable advice.
"In our first meeting, Dr. Porterfield asked me what I hoped to do after I left Hampden-Sydney. I told him I wanted to go to medical school. After looking at my file, he said, 'Mr. Brown, you may not be the brightest student in the freshman class, but, if you study hard and keep your nose clean, we can help you achieve that goal,'" recalled Brown. "I did my part and Hampden-Sydney did its part, and I'm forever grateful."
Over the years, Brown has shown his gratitude in many ways. "Most of my support has been in the form of being a devoted alumnus: talking about the school to potential students, returning to campus to visit when I can, and giving to the best of my ability," he shared. "I always gave to the Annual Fund and supported the Instrument Fund for the chemistry department. Targeted giving like that is especially appealing to me."
"I have always wanted to do more, though, especially financially," said Brown, who owns a family medical practice in Marion, Virginia. Between owning a business, managing a busy career, and raising a family, Brown felt he couldn't give as much as he wanted. "I suspect I'm like many others in that my ability to give doesn't reflect how much I love Hampden-Sydney," he explained.
Recently, however, Brown discovered another way to give—through a charitable gift annuity. "Hampden-Sydney sent me a brochure about gift annuities, which at the time, I knew nothing about. What caught my eye was that I could use appreciated stock to fund it. And, I could get a lifetime income with my gift."
The timing was right for Brown in several ways: he was looking toward retirement in the future, and he owned some highly appreciated stock. After conferring with his financial advisor and CPA, Brown decided the Hampden-Sydney gift annuity was perfect for him. "The stock had been in my family since my childhood and had no basis in it, so, if I sold it, I would be hit with a huge capital gain. Over the years, I had reinvested the dividends and occasionally had given some to my church. It was an asset that offered me nothing. Instead of giving one-third of it to the federal government, I was able to do something with it—make a gift to Hampden-Sydney and receive an income for the rest of my life."
Brown has designated that the gift portion of the annuity will eventually go towards the Instrument Fund as well as support a chemistry scholarship in honor of Dr. Porterfield and another mentor, Dr. Herb Sipe, who continues to teach at Hampden-Sydney. "I grew up at Hampden-Sydney, surrounded by fine, gifted men and women of good character who taught me far more than how to read John Donne's sonnets critically or how to analyze organic chemical reactions in a laboratory. They taught me life lessons and blessed me in so many ways, beyond what they were tasked to do," he shared.
"It would be hard for me to repay what Hampden-Sydney gave me," Brown continued. "Some debts are just too big to pay back." With his heartfelt gratitude and generous support, Dr. Paul Brown isn't just paying it back, he's paying it forward so that future Hampden-Sydney men will benefit.
---
Your gift supports the Tiger legacy and positions the College for another 244 years of forming good men and good citizens.
For further assistance, please contact:
Office of Gift & Estate Planning
(434) 223-6780
giftplanning@hsc.edu