Virginia's Wine Artist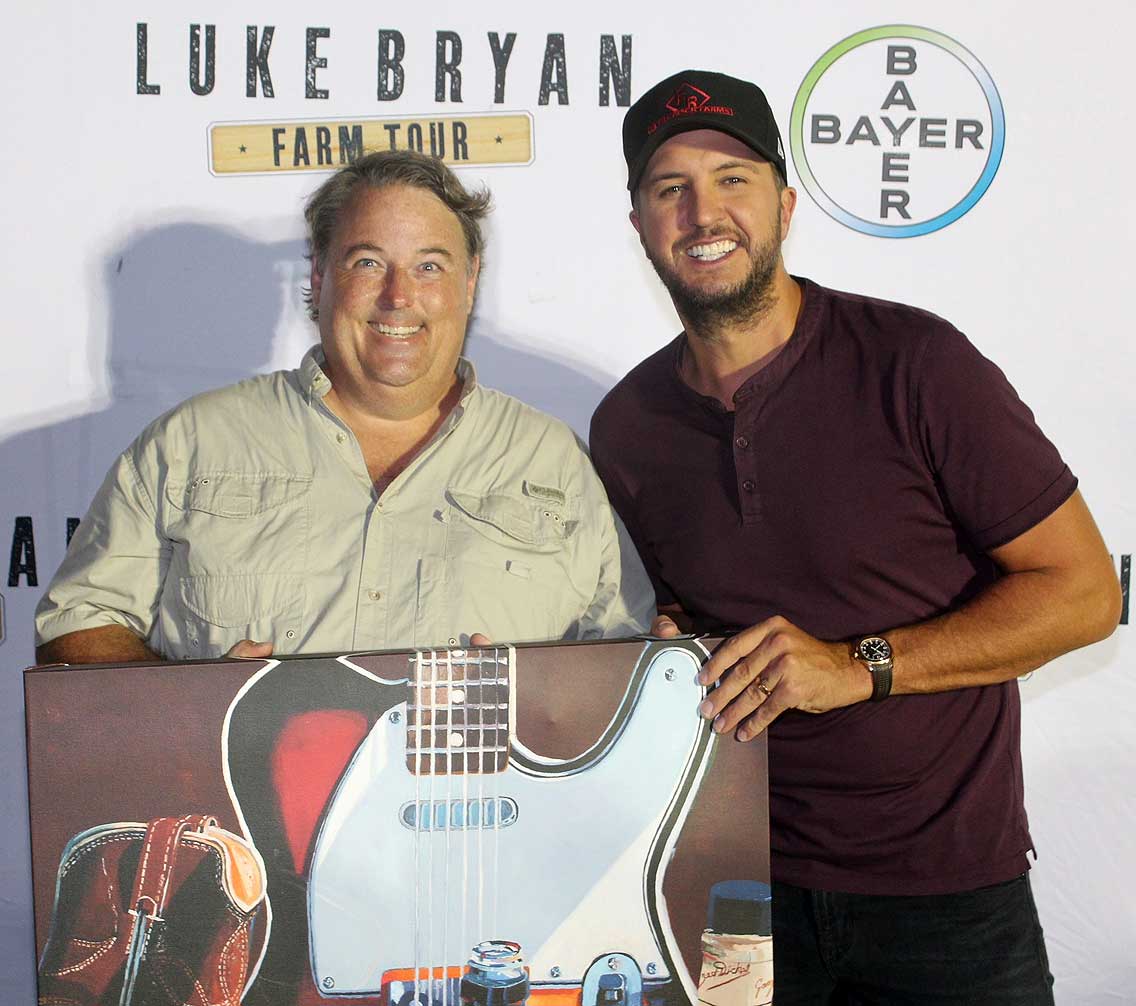 For artists, the passion for their craft never goes away. Christopher Mize '89 spent his freshman year of Hampden-Sydney College escaping to the woods to paint fauna and knew he always wanted to be an artist. Despite earning an MBA and establishing a successful career in pharmaceutical sales, he couldn't deny his need to paint. So 15 years after graduating from Hampden-Sydney, he found his way back to the canvas and eventually quit his job to pursue his art full time. Ten years later, he has built a lucrative business that engages his passion and provides a positive work-life balance, and his quality of life has never been better.
Becoming a successful artist takes more than just talent and passion; it takes a lot of hard work. "Hampden-Sydney taught me that you're not going to be given a pass in life—you have to earn it," Mize notes. "I didn't want to follow the romantic notion of a struggling artist." Mize has made his artist life work by implementing place utility: finding a target audience and marketing directly to them, where they are. Perhaps he learned that from his MBA, perhaps from his career, or perhaps from his wife—who is influential on his business—or maybe Mize just naturally has good business sense.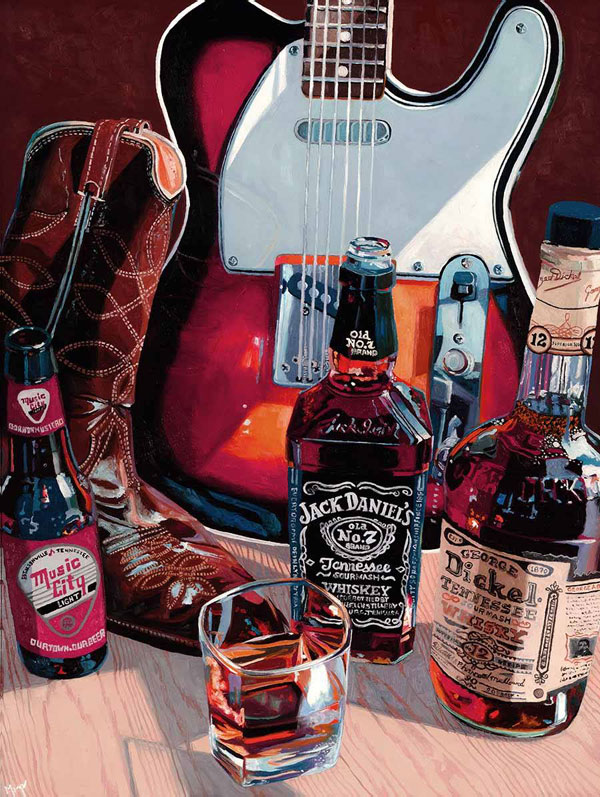 Mize, whose specialty includes still-lifes of wine bottles and various spirits, discovered beer, bourbon, wine, and art festivals and grabbed the market before others. He prices his products competitively, out-produces others, and keeps his overhead cost low. With three employees, Mize capitalizes on his talent by using a technique called giclées, which uses a high-quality printer to make fine art prints. He sells these prints primarily on the east coast, from New York to Florida.
Not long ago, Mize's travels took him to Nashville, where his wife asked him to attend a restaurant opening featuring a performance by multi-platinum country recording artist Luke Bryan. Mize became a fan and was invited to a meet-and-greet opportunity in South Carolina. Despite his busy schedule, Mize knew he had to make the drive—and make Bryan something special. Mize painted a one-of-a-kind piece that includes Bryan's restaurant on a glass in the painting. He was one of the first people in line at the meet-and-greet and presented his creation to Bryan, who was touched by the gift.
From the woods on Hampden-Sydney's 1300-acre campus to the hands of a music superstar, Mize's art has evolved and its' reach continues to extend.