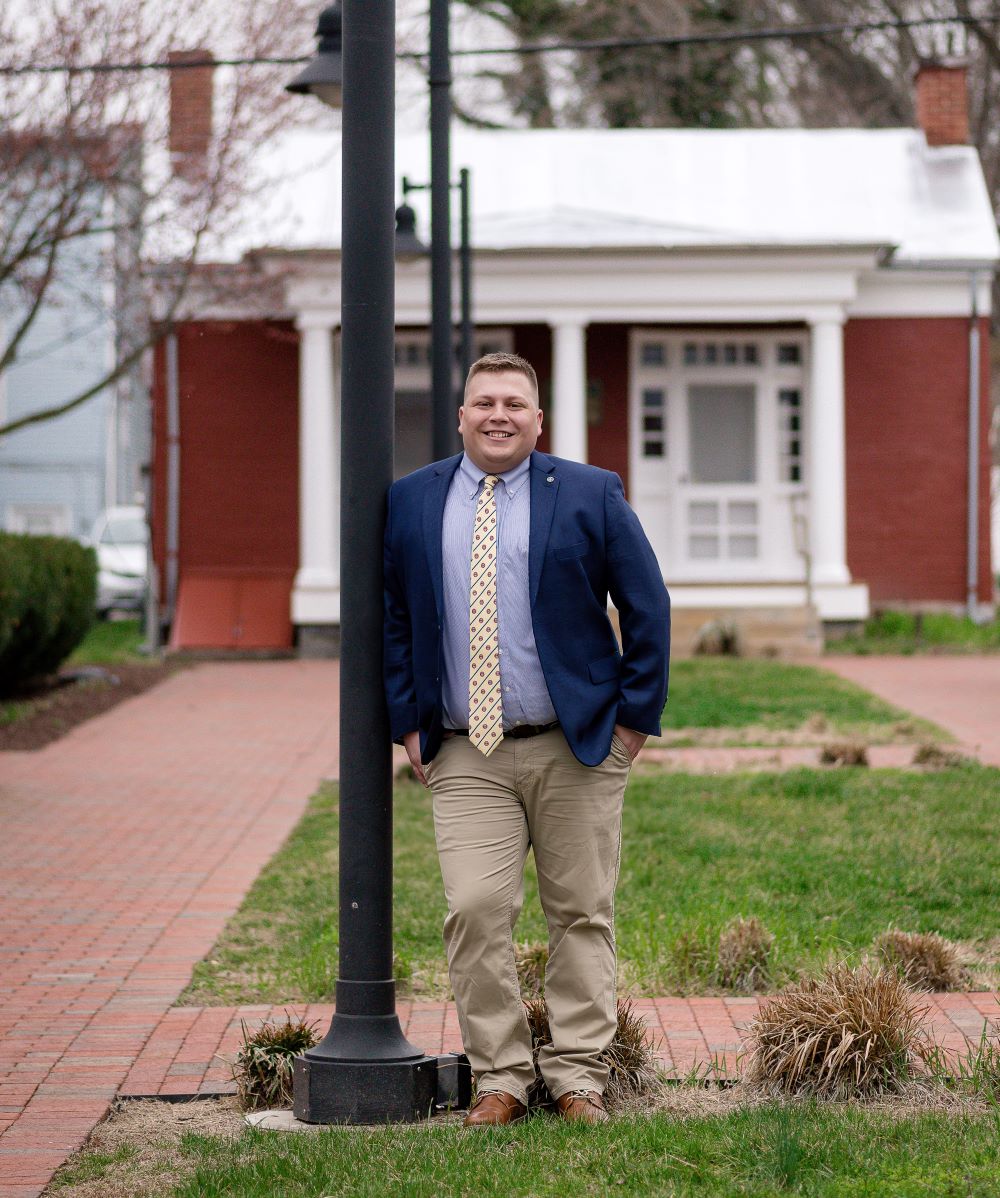 When government major Grayson Manning '23 was searching for colleges to attend, he knew what he wanted. Appreciating his hometown of Woodstock, Virginia, Grayson wished to attend a college in a rural area with a solid sense of community and a top-notch government program to support his law school aspirations. Luckily, a Hampden-Sydney alumnus would nudge him in the right direction.
William B. Allen III '69 happened to know a college that ticked all of Grayson's requirements. While working as ski instructors, Grayson and Allen forged a bond. Allen encouraged him to look at Hampden-Sydney, thinking he would be an excellent fit for the brotherhood and find everything he desired.
"Looking back, I appreciate his drive and interest in presenting Hampden-Sydney to me," Grayson laughs. "As an alumnus, he understood how well Hampden-Sydney prepares men and knew the quality of education I would be getting."
Taking Allen's advice to heart, Grayson decided to tour the College. "Hampden-Sydney really appealed to me," Grayson says. "Growing up in a small town, everyone is very connected, and I got that sense when I visited campus." After touring the campus and finding himself impressed with the government program at the College, he enrolled in the fall of 2019 with his vision for the future set on law school.
Grayson's passion for law spans multiple categories. "The element of family law and the general practice of opening a private firm fascinates me," Grayson says. "On the other hand, I am also interested in the corporate side of the law, and I enjoy the merger acquisition and negotiations side."
His government classes continued to push his legal interests further. Grayson learned legal language through readings, court cases, and constitutional documents, which boosted his understanding of the field.
Grayson cited his advisor, Associate Professor of Government & Foreign Affairs Celia Carroll-Jones, as an influence. "As a professor, I was interested in her wealth of knowledge," Grayson says. "She has mentored me through my legal education journey and is certainly a strong character to learn from."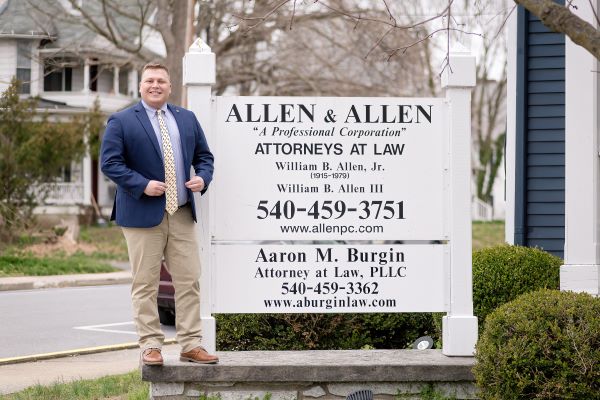 Wishing to gain more practical experience before pursuing law school, Grayson enrolled in the off-campus Compass course Professional Shadowing (INTR 250) for the winter intersession period during the fall semester. The course required students to determine the learning goals and objectives of their shadowing experience, reflect on what they learned, and articulate how they may apply their newly gained knowledge to future situations.
Reflecting on what brought him to Hampden-Sydney, Grayson reached out to Allen to inquire about shadowing at his law practice Allen and Allen PC, in Woodstock, Virginia. Holding decades of legal experience as a lawyer and having experience as an interim judge, Allen was the perfect person for Grayson to shadow.
"I saw the opportunity as an extremely beneficial experience," Grayson says. "The combination of Allen being a Hampden-Sydney alumnus, having decades of experience, and possessing an abundance of knowledge within the field was valuable to me." Seeing how Hampden-Sydney ignited Grayson's drive and passion for law, Allen was prepared to go the extra mile and teach Grayson more about the legal field.
Meeting Allen outside of the firm on his first day, Grayson hit the ground running as the pair immediately headed to a Page County courthouse for an active case.
Generally working two to three full days a week, most of Grayson's shadowing was spent at a courthouse, observing cases or client meetings. The rest of his time was in the office, prepping for court cases or discussing legal processes.
"The debrief process was my favorite," Grayson says. "It offered me the time to ask questions about the hearings to get the most out of the experience."
Through discussion and observation, Grayson gathered and gained knowledge about child custody cases and child custody reform—a subject he had studied extensively during an internship the preceding summer and the focus of his Honors Capstone project.
While working with the Honors program and exploring his legal interests, Grayson studied the battle for Virginia child custody reform, which ignited his interest in family law. His project focuses on reviewing the current Virginia system that now allows for shared parenting after the passing of Virginia House Bill 1351 in 2018, as well as discovering better ways to establish and implement proposed reforms in the future.
"The shadowing experience strengthened my research," Grayson says. "I was able to discuss the Virginia child custody model with Mr. Allen and other attorneys, which allowed me to better understand the field side of child custody."
As he prepares to present his Honors Capstone project near the end of the spring semester, Grayson credits his experience and conversations while shadowing Allen as a learning experience on how to handle legal situations with care. "I gained more insight than I had projected," Grayson says. "From this experience, I benefited in terms of my academic pursuits through the Honors Capstone and through my understanding of how a small private practice operates behind the scenes."
After graduating this May, Grayson plans to take a gap year to prepare for the LSAT and apply to law schools, saying, "I'd like to find a law school that feels right and is the perfect fit. Just like Hampden-Sydney."