A Man of Many Talents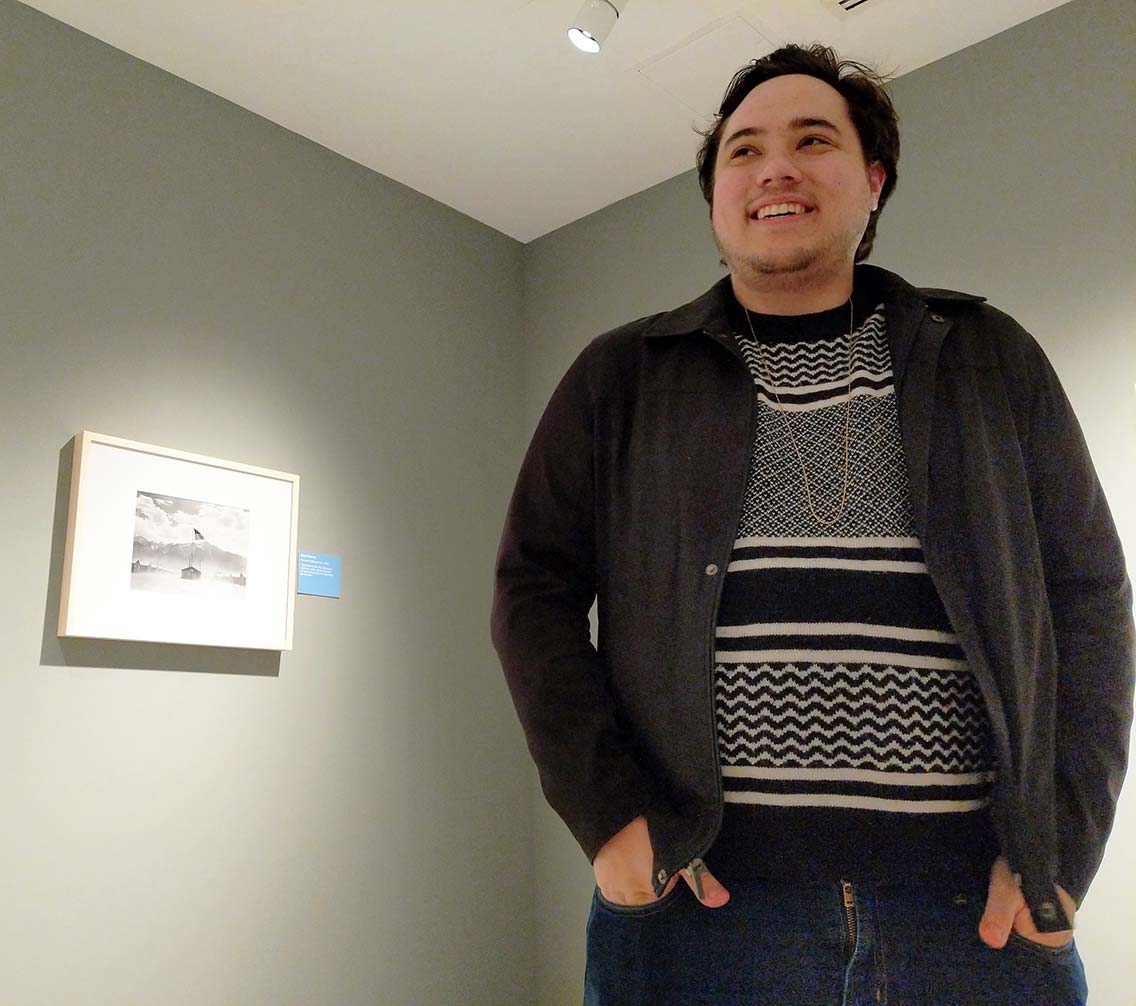 Spanish major, Omicron Delta Kappa member, theater fixture, rugby player, gallery curator. Something of a Renaissance man, senior Arthur White has experienced a bit of everything that Hampden-Sydney has to offer. While most people wouldn't blame him for relaxing until graduation, Arthur is taking on big projects and packing his last semester full of experiences. Most recently, he curated his first art exhibit—a collection of Dorothea Lange photographs—which is on display in The Gallery from now until March 24.
"A lot of what I've achieved with my current exhibit at The Gallery is a culmination of my experience with Hampden-Sydney's liberal arts curriculum," says Arthur. "I took art history with Professor Mary Prevo which sparked my interest in curation. As a Spanish major, I've learned a lot about Spanish-speaking cultures, and I studied abroad in Costa Rica where I was surrounded by local art. So, I became interested in the curation of folk and indigenous art specifically from Central and South America."
Based on his experience, Professor Prevo gave Arthur permission to take the lead on curating an exhibit for The Gallery. She had already acquired a historic collection of the photojournalist Dorothea Lange's prints, so she asked Arthur if he would be interested in helping with the project. "I jumped at the chance," Arthur smiles. "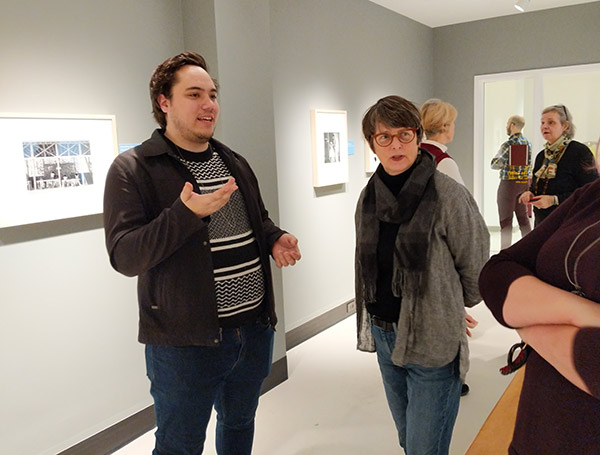 Professor Prevo graciously mentored me through the entire process. She gave me a lot of freedom to explore the possibilities and take risks, but she also gave me valuable insight into important components of gallery work that I didn't understand before."
Arthur discovered early on that H-SC is a place that allows students to explore anything they are interested in. As a freshman, Arthur joined the rugby team, a sport he had never played before. "I always loved watching rugby so I decided to try it out when I got to Hampden-Sydney," Arthur explains. "It was really cool to engage with the campus in a way I never thought I would."
While many people might be intimidated to join a college team as a novice, it was almost second nature to Arthur. "My dad was in the Navy, so my family moved around a lot while I was growing up," Arthur explains. "The interesting thing about a military family is that the only people who were truly constant were my immediate family. So why not try something new? What's the worst that can happen? If I embarrass myself, it's fine because we were going to move in two and a half years anyway. I think that mindset is something that I still carry with me." Arthur eventually moved away from the team to focus on some of the other activities he was interested in.
---
"A great thing about Hampden-Sydney is that if you're willing to put in the hard work to do something, you'll get noticed for it."
~Arthur White '20
---
One of those activities was theater. "People ask me what Hampden-Sydney's strengths are and, of course, we have a great economics program, and the focus on rhetoric is unique," Arthur says. "But I think people don't know enough about the opportunities available to students interested in the performing arts. I'm constantly challenged in the theater department here."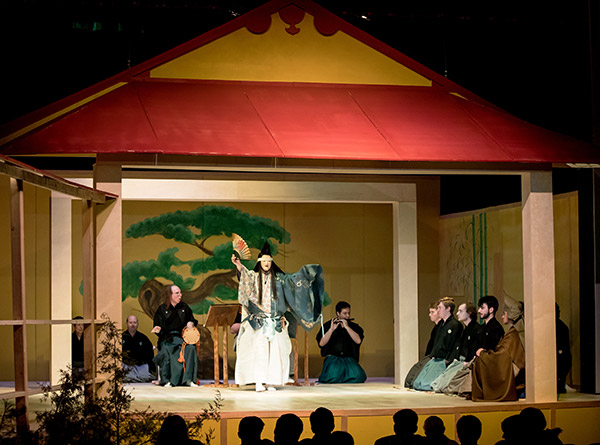 In his sophomore year, Arthur performed in a traditional Japanese noh play Atsumori, produced by theater professor and founding member of Theatre Nohgaku, Matt Dubroff. "It was so interesting to learn a very different form of theater that many students will never experience," Arthur says. "For the production, I learned to play a Japanese flute called a nohkan." The nohkan Arthur played was a hand-made bamboo prototype that Dubroff expected would produce little to no pleasing sound. Within half an hour, Arthur had coaxed music from the homemade instrument.
"Professor Dubroff's sensei, Akira Matsui, considered an Important Intangible Cultural Asset of Japan, came to Hampden-Sydney for the last two weeks of rehearsal and helped us clean up the more nuanced elements of the show," Arthur explains. "His sensei told me that, for over two years, he had tried to learn to play the nohkan but gave up because it was so difficult. He couldn't believe I was doing so well with the instrument in just six months." He adds, "A great thing about Hampden-Sydney is that if you're willing to put in the hard work to do something, you'll get noticed for it."
As the turn of the tassel draws nearer for Arthur, he looks forward to the future. "I have signed a contract to teach English as a foreign language in China. But with the current state of affairs surrounding the coronavirus outbreak, I have started looking at other options, just in case." Luckily, Arthur has already proven himself to be adaptable and successful at anything he sets in his sight.